Lake County Housing Commission holds hearing on 2015 CAPER report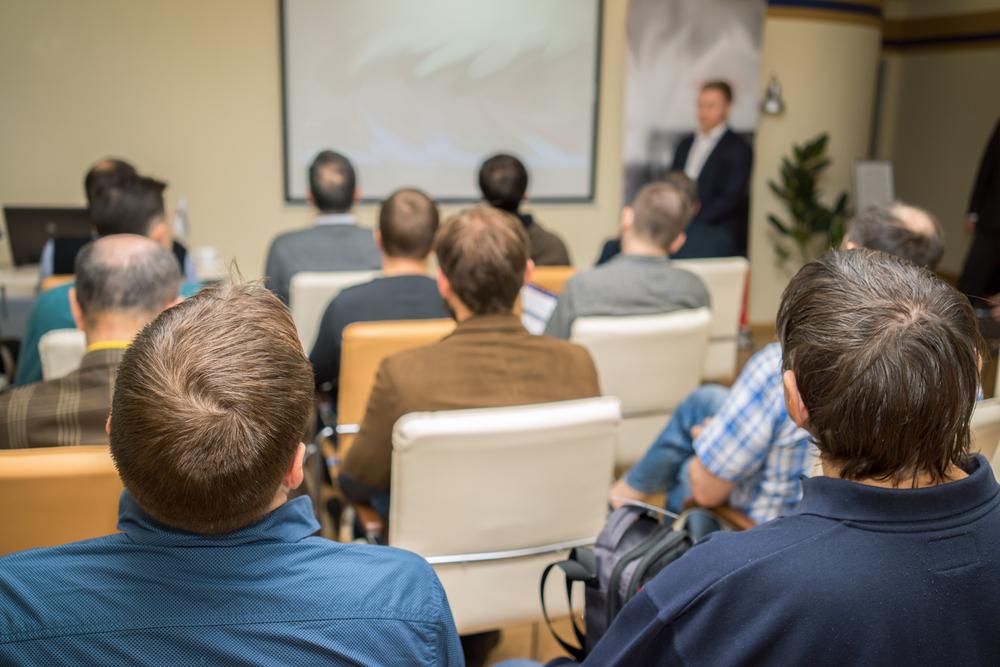 At a meeting this week, the Lake County Housing and Community Development Commission held a public hearing on the 2015 Consolidated Annual Performance and Evaluation Report (CAPER).
The commission oversees local administration of the Federal Community Development Block Grant Program (CDBG), HOME Investment Partnerships Program (HOME), and the Emergency Solutions Grant Program (ESG) and other related programs. The commission also develops the Consolidated Housing and Community Development Plan by identifying community needs, setting priorities and establishing goals.
Below is the agenda for this meeting, as provided by the commission.
Lake County Community Development Commission is located at 18 N. County St., Waukegan.
Wednesday, June 15, 2016
3:30 PM
Lake County Illinois
Lake County Courthouse and Administrative Complex
18 N. County Street
Waukegan, IL 60085-4351
2nd floor Conference Room - Central Permit Facility
500 W. Winchester Road, Libertyville, IL
Housing and Community Development Commission
Agenda Report - Final
Housing and Community June 15, 2016
Development Commission
Agenda Report - Final
1. ROLL CALL
2. APPROVAL OF MINUTES
2.1 16-0568
Approval of the May 11, 2016 Minutes
Attachments: 5.11.16 HCDC Minutes.pdf
3. CHAIR'S REMARKS
4. PUBLIC COMMENTS (items not on the agenda)
5. OLD BUSINESS
6. NEW BUSINESS
6.1 16-0480
Presentation by Lake County Housing Action Coalition
Public Hearing on the 2015 Consolidated Annual Performance and Evaluation
Report (CAPER)
6.4 16-0479
Approval of the 2015 Consolidated Annual Performance and Evaluation Report (CAPER)
· The CAPER is a required annual report of our grant activities. It is a follow up to the
Action Plan. The 2015 CAPER reports accomplishments during the 2015 program year
(May 1, 2015 to April 30, 2016) for CDBG, ESG and HOME funds.
· Upon review and approval by the Lake County Board on July 12, 2016, the CAPER will
be submitted to HUD.
· The complete CAPER is available attached and at:
http://www.lakecountyil.gov/1899/Consolidated-Annual-Performance-Evaluation-Report
6.5 16-0540
Availability of Pre-2015 CDBG Funds
· During the recent approval by the U.S. Department of Housing and Urban Development
(HUD) of the Lake County 2016 Annual Action Plan, HUD identified unspent prior year
resources totaling $466,241.57 of Lake County Community Development Block Grant
(CDBG) funds. These funds must be spent on CDBG-eligible projects by April 30,
2018.
Lake County Illinois Page 2 of 3
Housing and Community June 15, 2016
Development Commission
Agenda Report - Final
· CDBG funds can be used for housing and public improvements, which includes public
facilities (senior centers, homeless facilities, youth centers, neighborhood facilities,
recreational facilities, child care centers, health facilities, abused and neglected children
facilities) and infrastructure. As illustrated in the attached 2010-2014 performance
review, CDBG from this timeframe was invested primarily in public infrastructure,
leaving goals for housing and other needs unmet.
· Approval is requested of the attached simplified housing and facilities application for
CDBG funds. If approved by the HCDC, this funding notification could be released this
month with potential results discussed initially at the August public meetings of the
Advisory & Review Committees (ARCs) and finalized in September as an Action Plan
Amendment (including the required Public Hearing and 30 day public comment period).
6.6 16-0538
Preliminary 2017 Housing & Community Development Action Plan
· Based on last month's Community Needs Hearing and plan-to-date accomplishments,
this preliminary Annual Action Plan for PY2017 (May 1, 2017 to April 30, 2018) contains
proposed shifts in funding allocations to ensure that all ten goals can be met in this
five-year (2015-19) period.
· This proposed 2017 Action Plan is based on the 2017 Community Needs public
hearing, the public discussions at the April 2016 meetings of the Advisory &
Recommendation Committees (ARCs) and the May 2016 meeting of the Housing &
Community Development Commission.
· If approved, this preliminary 2017 Action Plan would be the foundation of the 2017
homeless assistance, housing, public improvements and public services application
rounds. Actual activities and individual funding awards would be finalized in public
meetings and public hearings during the January to March, 2017 timeframe.
Attachments: Preliminary 2017 Action Plan.pdf
6.7 16-0539
Public Hearing - Lake County preliminary 2017 Annual Action Plan
7. STAFF REPORTS
7.1 16-0529
Updated 2016 Commission Meeting Schedule
8. ADJOURNMENT
Lake County Illinois Page 3 of 3
Want to get notified whenever we write about any of these organizations ?
Next time we write about any of these organizations, we'll email you a link to the story. You may edit your settings or unsubscribe at any time.
Sign-up for Alerts
Organizations in this Story
Lake County • Lake County Housing and Community Development Commission
More News