Lake Bluff trustees to consider exiting firefighting pact with McHenry County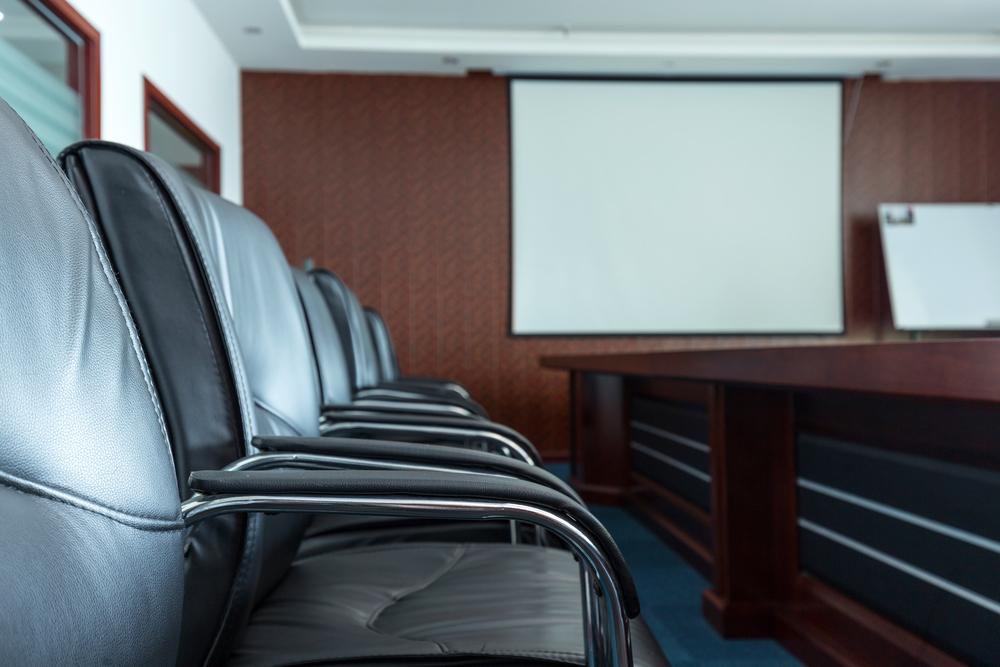 The Lake Bluff Board of Trustees will consider pulling out of an intergovernmental agreement with McHenry County for specialized firefighting services at its next meeting 7 p.m. today in the Village Hall Board Room, 40 E. Center Ave.
The board typically meets on the second and fourth Mondays of the month.
Below is the agenda for this meeting, as provided by the board.
VILLAGE OF LAKE BLUFF
BOARD OF TRUSTEES
REGULAR MEETING
Monday, June 27, 2016
7:00 P.M.
40 East Center Avenue
Village Hall Board Room
AGENDA
1. CALL TO ORDER AND ROLL CALL
2. PLEDGE OF ALLEGIANCE
3. CONSIDERATION OF THE JUNE 13, 2016 VILLAGE BOARD MEETING
4. NON-AGENDA ITEMS AND VISITORS
The Village President and Board of Trustees allocate fifteen (15) minutes during this item for those individuals whowould like the opportunity to address the Village Board of Trustees on any matter not listed on the agenda. Eachperson addressing the Village Board of Trustees is asked to limit their comments to a maximum of five (5) minutes.
5. VILLAGE BOARD SETS THE ORDER OF THE MEETING
The Village President and Board of Trustees will entertain requests from anyone present on the order of business to beconducted during the Village Board Meeting.
6. VILLAGE FINANCE REPORT
a) Warrant Report for June 16-30, 2016
7. VILLAGE ADMINISTRATOR'S REPORT
a) Request from the Central Lake County Joint Action Water Agency to Waive Building Permit Fees forModifications to the Water Plant Located at 200 Rockland Road
8. VILLAGE ATTORNEY'S REPORT
9. VILLAGE PRESIDENT'S REPORT
CONSENT AGENDA
10. ACCEPTANCE OF THE CORRESPONDENCE
Please note all correspondence was delivered to the Village Board of Trustees in the Informational Reports on June 10
and 17, 2016
11. SECOND READING OF AN ORDINANCE ASCERTAINING THE PREVAILING RATE OF WAGES FORLABORERS, MECHANICS, AND OTHER WORKERS FOR LAKE BLUFF PUBLIC WORKS PROJECTS FOR
2016
OTHER BUSINESS
12. A RESOLUTION HONORING THE PUBLIC SERVICE OF MICHAEL GOLDSBERRY
Board of Trustees Regular Meeting – June 27, 2016
Page 2
13. A RESOLUTION APPROVING A PROFESSIONAL ENGINEERING SERVICES AGREEMENT WITH BAXTER AN WOODMAN, INC (Phase 1 Design Agreement for Moffett Road Bridge Repair and Resurfacing Project)
14. A RESOLUTION TERMINATING THE INTERGOVERNMENTAL AGREEMENT THAT CREATED THE LAKEAND MCHENRY COUNTIES FIRE DEPARTMENT'S SPECIALIZED RESPONSE TEAMS ANDTRANSFERRING THOSE FUNCTIONS TO MABAS DIVISIONS 4 AND 5 SPECIALIZED RESPONSE TEAMS
15. AN ORDINANCE AMENDING THE LAKE BLUFF ZONING REGULATIONS TO ALLOW ELECTRIC LIFTSYSTEMS ON BLUFFS
16. AN ORDINANCE GRANTING A SPECIAL USE PERMIT FOR THE PROPERTY LOCATED AT 611LANSDOWNE LANE TO PERMIT THE CONSTRUCTION OF AN ELECTRIC LIFT SYSTEM ON A BLUFF
17. TRUSTEE'S REPORT
18. EXECUTIVE SESSION
19. CONSIDERATION OF THE MINUTES OF THE JUNE 13, 2016 EXECUTIVE SESSION MEETING
20. ADJOURNMENT
R. Drew Irvin
Village Administrator
The Village of Lake Bluff is subject to the requirements of the Americans with Disabilities Act of 1990. Individuals with disabilities who plan to attend this meetingand who require certain accommodations in order to allow them to observe and/or participate in this meeting, or who have questions regarding accessibility of themeeting or the facilities, are requested to contact R. Drew Irvin, Village Administrator, at 234-0774 or TDD number 234-2153 promptly to allow the Village of LakeBluff to make reasonable accommodations.
Want to get notified whenever we write about any of these organizations ?
Next time we write about any of these organizations, we'll email you a link to the story. You may edit your settings or unsubscribe at any time.
Sign-up for Alerts
Organizations in this Story
Baxter • Lake County • The Village of Lake Bluff Board of Trustees
More News