Waukegan Finance Committee reviews tax collections for previous fiscal year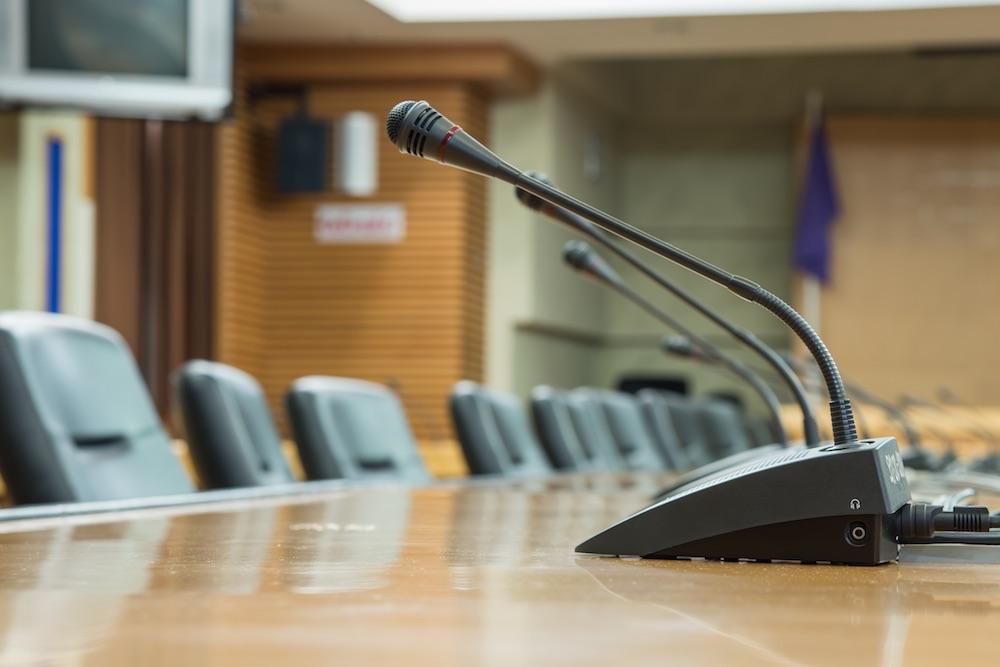 At a meeting this week, the Waukegan Finance Committee received a report on food, beverage and hotel tax collections for the 2015-16 fiscal year ended June 30.
Below is the agenda for this meeting, as provided by the committee.
AGENDA
FINANCE COMMITTEE MEETING
August 15, 2016
6:30 pm
CALL TO ORDER/ROLL CALL
Meeting called to order at _________ pm by Chairman Valko.
Roll Call:
Alderman William Valko, Chairman
Alderman Sam Cunningham, Co-Chairman
Alderman Edith Newsome
Alderman Lisa May
Alderman Ann Taylor
APPROVAL OF MINUTES
Motion by Alderman ___________, seconded by Alderman ___________ to approve the minutes of the
Finance Committee Meeting of July 18, 2016.
Voice Vote
Action:
PUBLIC COMMENT
OLD BUSINESS
NEW BUSINESS
A. Motion by Alderman __________, second by Alderman ___________ to grant permission to the
Information Technology Director to purchase for the benefit of the Fire Department a Documentation Storage Unit from Cybernetics in the amount not to exceed $41,718.00 charged to line item 100- 301926495.
Roll Call
Ayes:
Nays:
Action:
B. Motion by Alderman __________, second by Alderman ___________ to increase the City's share for the Sheridan Road Reconstruction project approved on September 17, 2007 from $2,158,400 to $4,094,934 as a result of the final close-out of the project, and further to authorize the disbursement of a final payment of $1,061,500.17 to the Illinois Department of Transportation charged to line item 228-922827605.
Roll Call
Ayes:
Nays:
Action:
REPORTS & COMMUNICATIONS
A. IT Director Memorandum regarding City Hall Surveillance System
B. New Business Licenses issued for the months of July 2016.
C. Illinois Gaming Board Video Gaming Report for Waukegan July 2016.
D. Food & Beverage and Hotel Tax Collections reports for the 2015/2016 Fiscal Year for the period ending July 2016.
E. Stabilization Fund Report as required by City of Waukegan Resolution 12-R-67 for July 2016.
F. Budget to Actual Report 2016-2017 Fiscal Year, Period Ending July 2016.
ADJOURNMENT
Motion by Alderman __________, second by Alderman __________ to adjourn the meeting at ____ PM.
Voice Vote
Action:
Want to get notified whenever we write about
City of Waukegan
?
Next time we write about City of Waukegan, we'll email you a link to the story. You may edit your settings or unsubscribe at any time.
Sign-up for Alerts
Organizations in this Story
More News