Long Grove Board of Trustees to vote on 2016-17 budget amendment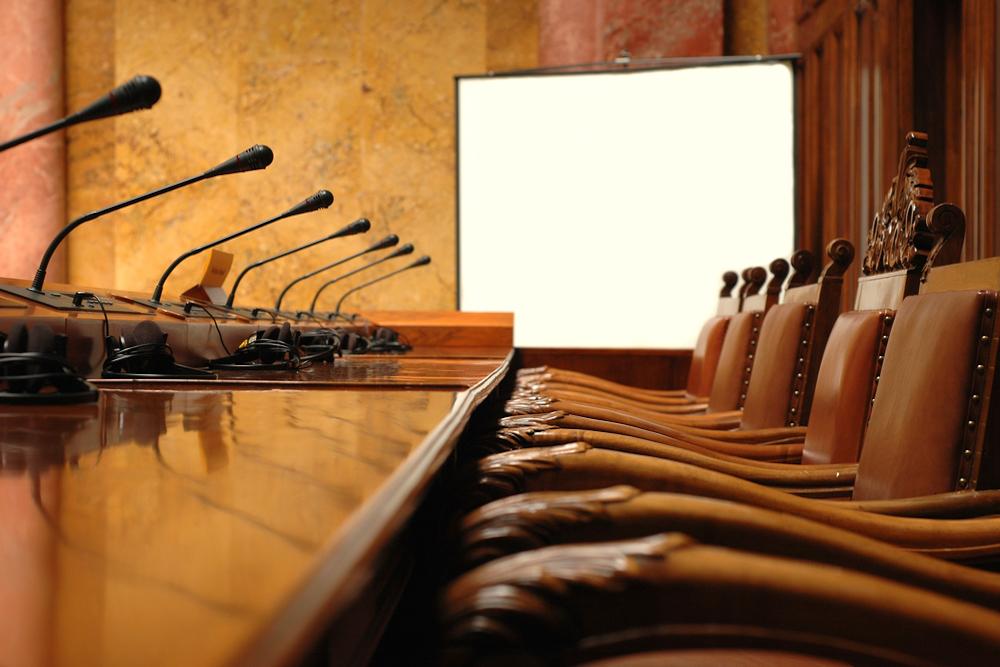 Long Grove Board of Trustees will meet at 7 p.m. Tuesday, Feb. 28.
Here is the agenda as provided by Long Grove:
AGENDA
MEETING OF THE BOARD OF TRUSTEES
TUESDAY, FEBRUARY 28, 2017 AT 7:00 P.M.
3110 OLD MCHENRY ROAD, LONG GROVE, ILLINOIS 60047
The Village Board will not proceed past 10:00 p.m. unless there is a consensus of the majority of the Village Trustees in attendance to do so. Those wishing to address the Village Board on an agenda item(s) may do so when the agenda item of interest is opened and prior to Board discussion.
CALL TO ORDER:
Pledge Of Allegiance.
VISITORS' BUSINESS:
Homeowner Associations:
Creekside - Bobbie O'Reilly.
Eleanora Estates
Richard Eterno.
Prairie Trails
Uday Mehta.
Lake County Sheriff's & Long Grove Fire Districts Report.
ACTION/DISCUSSION ITEMS:
1. Consideration Of A Resolution Approving Property Tax and Sales Tax 50/50 Rebate Agreements For Long Grove Confectionary, LLC Located At 114 Old McHenry Road.
(Res.#2017-R-04)
2. Consideration Of A Resolution Authorizing The Use Of Supplemental Motor Fuel Tax (MFT) Funds.
(Res. #2017-R-05)
The proposed resolution would increase the use of MFT funding for the 2017 Village paving program from $200K to $300K.
3. Consideration Of An Ordinance Amending The Village Budget FY 2016-17.
(Ord. #2017-O-05)
3.5 Consideration Of A Resolution Amending The Intergovernmental Agreement With The County Of Lake For Provision Of Lake Michigan Water To The Village Of Long Grove To Allow For Providing Water Service To Lots 30, 120 & 121 Of The Herons Landing Subdivision.
(Res. #2017-R-06)
4. Village President Underwood
Administration & Legislation.
Long Grove Village Board
Candidates Forum
Monday, March 13th At Woodlawn Middle School.
5. Village Trustee Borys - Finance.
A. Long Grove Arts & Music Council (LGAMC) - Funding Request.
B. Fiscal Year (FY) 2017/18
Draft Village Budgets 1st Review.
Public Hearing - March 28, 2017 Board Mtg.
6. Village Trustee Jacob - Roads, Bridges & Pathways.
Pathways Committee Meeting
February 27, 2017.
7. Village Trustee Lyman - Economic Development & Environmental Concerns.
8. Village Trustee Marshall - Building, Water & Sewer.
9. Village Trustee Sarlitto - Planning & Zoning . Comprehensive Plan Updates Steering Committee Meeting Report February 22, 2017.
10. Village Trustee Yaeger - Security, Sustainability & Communications.
11. Village Clerk Gayton.
12. Village Manager Lothspeich.
13. Village Planner Hogue.
14. Village Engineer Shrake.
A. N. Krueger Road Update.
B. Robert Parker Coffin Covered Bridge : Costs , Schedule & Design Update.
15. Village Attorney Filippini.
16. Approval Of Board Meeting Minutes:
February 14, 2017.
EXECUTIVE SESSION:
OTHER BUSINESS:
ADJOURNMENT.
Next Regular Meeting: March 14, 2017 at 7:00 p.m.
The Village of Long Grove is subject to the requirements of the Americans with Disabilities Act of 1990. Individuals with disabilities who plan to attend this meeting and who require certain accommodations in order to allow them to observe and/or participate in this meeting, or who have questions regarding the accessibility of the meeting or the facilities, are requested to phone David Lothspeich, Long Grove Village Manager at 847-634-9440 or TDD 847-634-9650 promptly to allow the Village of Long Grove to make reasonable accommodations.
Want to get notified whenever we write about any of these organizations ?
Next time we write about any of these organizations, we'll email you a link to the story. You may edit your settings or unsubscribe at any time.
Sign-up for Alerts
Organizations in this Story
Village of Long Grove • Village of Long Grove Village President & Board of Trustees Commitee
More News