Village of Cary Committee of the Whole and Board of Zoning, Planning and Appeals met March 21.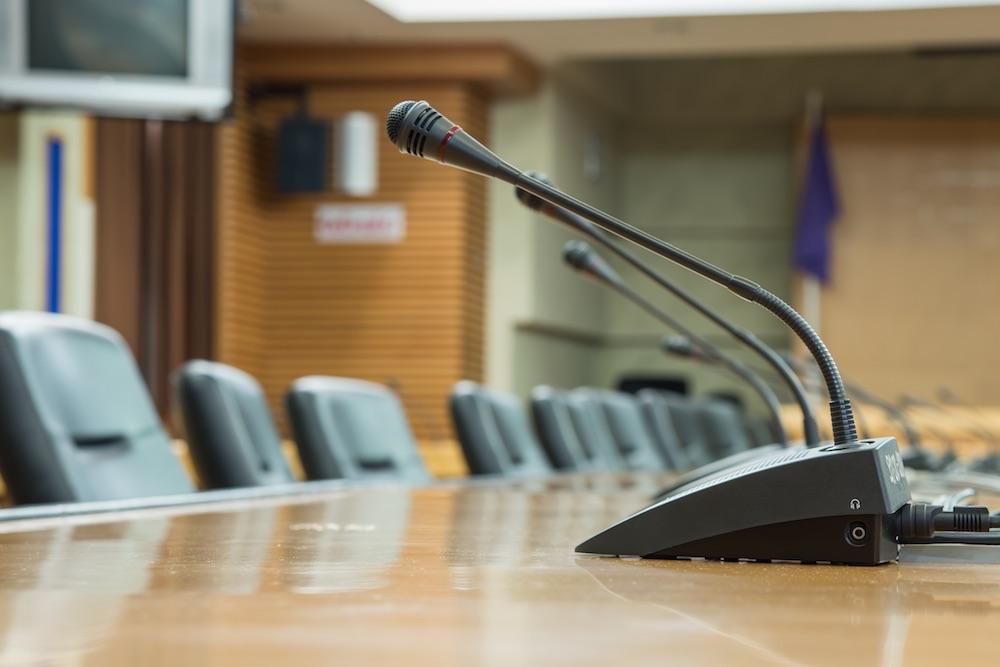 Village of Cary Committee of the Whole and Board of Zoning, Planning and Appeals met March 21.
Here is the minutes provided by the Committee:
I. Call to Order
This meeting was called to order at 6:00 p.m. by Mayor Kownick.
II. Roll Call
Present: Kownick, Cosler, Covelli, McAlpine, Kraus, Kretschmer, Williams, Khoury, Graziano
Absent: Chapman, Dudek, Pippen, O'Laughlin
Others present included interim Village Administrator Rife, Village Clerk Bragg, Community Development Director Brian Simmons, Public Works Director Erik Morimoto, Chief Patrick Finlon and members of the audience per the sign-in sheet.
III. Pledge Of Allegiance
Mayor Kownick led in the recitation of the Pledge of Allegiance.
IV. Public Comments
Phil Semcken, 316 Bell Drive, provided comments regarding Mayor Kownick's company business.
V. Discussion Regarding the Village of Cary Unified Development Ordinance
Director Simmons provided an overview of the process of updating the Village's Zoning regulations. The last comprehensive review of the Village's Zoning regulations was performed in the late 1990s.
Jamie Jackson and John Houseal of Houseal Lavigne presented an overview of their findings of the Village's zoning regulations, which came through the Village's Zoning Workshops and outreach to Village residents. Ms. Jackson reviewed the Comprehensive Plan and Zoning alignment, technical analysis and zoning conceptual approach. Ms. Jackson also reviewed Some of the federal decisions that have been enacted which would impact Some of the Village's regulations, as well as some nonconforming parcels within the Village.
Ms. Jackson presented a recommended approach for the Village's of Cary's goals for a Unified Development Ordinance plan. These include updates to zoning districts, planned unit development, subdivision regulations, development standards, design standards and non-conforming buildings and uses. The use of updated graphics and tables are recommended to clarify and streamline zoning and applications process.
Houseal Lavigne's next step is to draft documents with the recommended revisions and incorporating feedback received from the Board.
Trustee McAlpine asked for input from Houseal Lavigne on the B-2 zoning district that currently does not permit general office space. Ms. Jackson stated that this restriction limits development potential.
Member Graziano asked if the Village changed the B-2 zoning to include office space, would the Village be allowed to restrict on what floor the office space would be located. Mr. Houseal stated that this practice occurs in other communities.
Chairman Khoury stated he would like to hear input from Houseal Lavigne on their experience with best practices as they relate to ease of doing business with a Community. Chairman Khoury also stated that he would like information on topics such as simple variations which might not necessitate a committee meeting for approval. Mr. Houseal emphasized the importance of having zoning regulations that are easy for both the investor and Village staff to understand. Mr. Houseal also explained how a PUD (Planned Unit Development) allows the Village some flexibility to consider alternative uses for sites that might not meet all of the established zoning standards.
Trustee Cosler stated he was concerned about the equitable use of PUDS for different areas. Mr. Houseal stated that the Village will always have underlying Standards for Zoning within certain areas of town. The PUD allows for flexibility in development, should the Village choose to designate certain areas as such. Houseal Lavigne would include recommendations regarding possible PUD areas for the Board to consider,
Chairman Khoury asked how long it would take to get to the end State of having a proposed revision of Cary's zoning ordinances ready for implementation. Mr. Houseal stated he would like to see a draft form completed by the end of the year.
Trustee Covelli asked if the businesses would be able to review the proposed draft. Mr. Houseal Stated that once a draft is in place, businesses would be notified that they can review it on the Village's website and contact staff with any questions or concerns,
Member Graziano asked if Sustainablility would be looked at as it relates to impervious coverage. Mr. Houseal stated they would look at this as well as lot coverage.
Houseal Lavigne stated they will continue to work with Village staff on the Unified Development Ordinance.
VI. Adjourn There being no further items to discuss, a motion was made to adjourn the meeting at 7:12 p.m.
Motion: Trustee Kraus
Second: Trustee McAlpine
The Voice Vote noted all ayes and the motion carried.
http://www.caryillinois.com/ArchiveCenter/ViewFile/Item/1290
Want to get notified whenever we write about any of these organizations ?
Next time we write about any of these organizations, we'll email you a link to the story. You may edit your settings or unsubscribe at any time.
Sign-up for Alerts
Organizations in this Story
Village of Cary Board of Zoning, Planning and Appeals • Village of Cary Committee of the Whole
More News