Deerfield Plan Commission Plan Commission met July 13.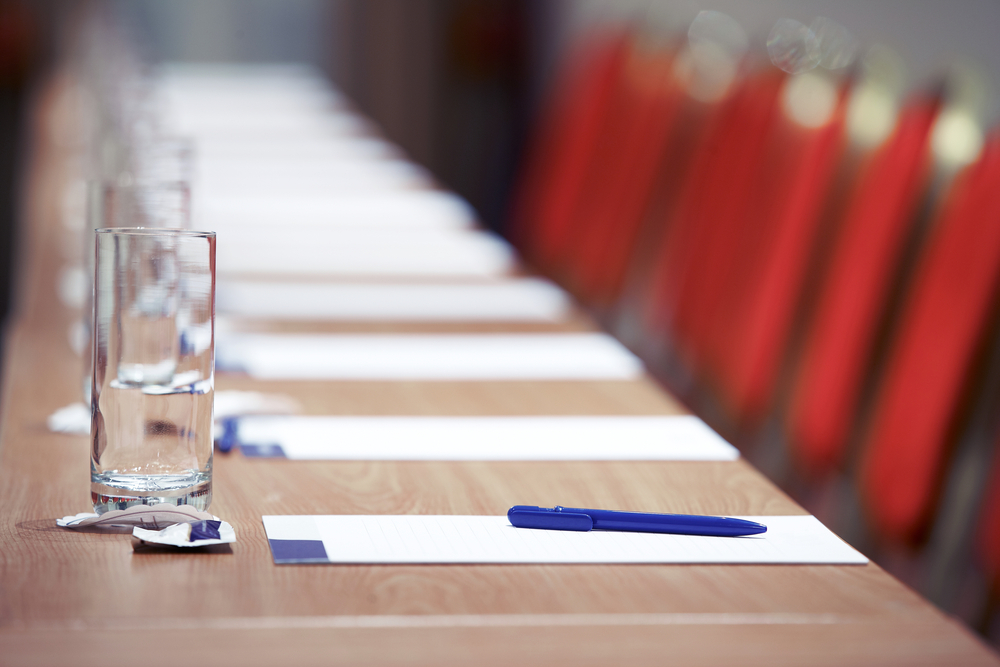 Deerfield Plan Commission Plan Commission met July 13.
Here is the agenda provided by the Commission:
Present were: Elaine Jacoby, Chairperson Pro Tem
Al Bromberg Sean Forrest Jim Moyer Stuart Shayman
Absent were: Larry Berg
Also present: Jeff Ryckaert, Principal Planner
Dan Nakahara, Planner
Commissioner Bromberg moved, seconded by Commissioner Shayman to appoint Commissioner Elaine Jacoby as Chairperson Pro Tem. Said motion passed with a unanimous voice vote.
Public Comment on a Non-Agenda Item
Andrew Marwick of 442 Kelburn Road addressed the Commission. He commented on the recent approval of dentist office on Waukegan Road. He stated his concern regarding approval of first floor non-retail uses that do not generate retail sales tax and are sometimes used only a few hours a week. He added that residential with underground parking could be viable and sustainable in that location, especially if Barnes and Noble were to leave. Commissioner Bromberg replied that the landlord of the property stated that in the future if Barnes and Noble were to leave it could be replaced by residential. Mr. Marwick added that Deerfield's corporations and rail line commuters present a good opportunity for residential in this location and he appreciates the Plan Commission's vetting of future proposals. Chairperson Pro Tem Jacoby thanked Mr. Marwick for his comments.
(1) Substantial Conformance: Request for Finding of Substantial Conformance for
Approval of Changes to the Previously Approved Plans to Allow a Roof Deck at Deerfield Village Center (Vandon Forbes, the Office Building Management Company for Deerfield Village Centre)
Chairperson Pro Tem Jacoby stated that this item was removed from the agenda.
(2) Prefiling Conference: Request for Approval of a Special Use for a Beauty Salon
and Spa for a Jon'Ric Spa at 654 Deerfield Road in the Former RHT Kitchen and Bath Store (Jon'Ric International and Jonathan Berger)
The petitioners Laurita Chan and Rene Herman, partners and franchise owners, as well as Jon'Ric Rando, Jon'Ric International CEO addressed the Commission. Ms. Chan stated that they wish to open a Jon'Ric Spa and Salon location at Shopper's Court at 654 Deerfield Rd. They feel this is a prime location and they are finalizing lease documents. Their purpose before the Plan Commission is to seek a special use permit to open the salon. Ms. Chan reported that the salon will offer quality spa and salon services in an elegant environment, clients will be men, women and children of all ages, and clients will primarily come from Deerfield as well as Northbrook, Highland Park and other surrounding suburbs. Mr. Rando shared that business partners Ms. Chan and Mr. Herman are both veterans and Jon'Ric international is confident they are well suited as franchise owners. Mr. Rando reported that he started Jon'Ric 33 years ago and they now have locations worldwide. When they move into a community they try to create jobs and help the community. He stated that they chose Deerfield after a great deal of research. Commissioner Bromberg inquired about the size of the salon. Mr. Rando replied that their smallest franchise locations 300 square feet on a cruise ship and their largest location in Atlanta is 15,000 square feet, this location is about 1300 square feet. They find that opening new locations creates jobs and also helps the local economy by purchasing supplies from local vendors.
Ms. Chan reported that they plan to hire about 12-13 employees and plan to open six days a week for 10 hours a day with exceptions for special events. They expect to serve 28-33 customers maximum throughout the day at this location. Peak hours will be from 9 A.M. to 12 P.M. and 3 P.M. to 7 P.M. Monday through Saturday. Services are all appointment based so there will be no influx of cars at any one time. They expect four to five staff and four to five customers at any one given time. This means about 10 cars total at a time.
Chairperson Pro Tem Jacoby asked about their plans for management. Mr. Rando replied that the franchise owners live in Minnesota and will hire local people to be managers and assistant managers. Chairperson Pro Tem Jacoby asked if there are other Jon'Ric locations in Illinois. Mr. Rando replied that there is one in Naperville. This location is 1300 square feet and has a staff of nine.
Commissioner Bromberg recommended that the special use permit application materials be updated before the public hearing to accurately state expected numbers of staff and customers at a time. Jeff Ryckaert, Principal Planner added that the building code allows for up to 13 employees and customers at a time. Chairperson Pro Tem Jacoby recommended that they talk about peak hours as well as neighboring businesses peak hours at the public hearing. She also commented that the traffic study is a few years old. Ms. Chan replied that a new traffic study is currently being completed and will be available before the public hearing. Commissioner Shayman inquired about parking in the back of the location. Ms. Chan replied that customers and staff can park in the back. Commissioner Bromberg asked if the owners can ensure that employees be asked to park in the back. Commissioner Forrest asked if there will be a door in the back for customer use. Ms. Chan replied that yes, there will be doors in the front and back.
Chairperson Pro Tem Jacoby asked what signage will look like. Mr. Rando replied that signage plans will be complete before the public hearing and that there will be no changes to the structure of the building. Commissioner Bromberg stated that he has no problems with the use and just wants to be sure that the materials accurately state the numbers of people in the space at a time. Ms. Chan added that they will also have some retail products for sale. Daniel Nakahara, Planner stated that the building owner Jonathan Berger was not able to be at this meeting but submitted a statement saying that he does not want his absence to be seen as a lack of excitement for this new business and that he has been very impressed by Mr. Rando and the franchise owners Ms. Chan and Mr. Herman. Mr. Berger plans to be at the public hearing.
(3) Prefiling Conference: Redevelopment of 464 and 502 Elm Street properties with
Townhomes (Avanti Construction Group Inc.)
John Schiess addressed the Commission and introduced himself as the architect guiding the approval process. Mr. Schiess introduced Gene Revzin, President and Erik Johnson, Project Manager, both of Avanti Construction. Mr. Schiess resides at 400 Ashland Ave. in River Forest, IL with a studio in Oak Park, IL. Mr. Revzin's company is on Skokie Valley Rd. in Highland Park and Mr. Johnson resides in Eagle Creek, WI.
Mr. Schiess showed a rendering of the streetscape for the proposed townhome development. The development team is working with Avanti Construction as well as consultants for civil engineering, utility placement, and landscape architecture. Mr. Schiess provided an overview of the project's process. He said Village planning staff guided them from over 16 units down to the current proposed 12 units. The development team has had numerous conversations with consultants to discuss civil engineering and water utilities. Mr. Schiess stated that they want to be sure to bring the right product to the area. Their company attempts to build, make a reasonable profit, and leave behind an asset to the neighborhood. The development team submitted a concept plan, got feedback from staff, made adjustments, and those adjustments are currently presented to the Commission. The landscape plan was also then added. Mr. Schiess stated they are here to listen and gain candid feedback. After this meeting they will make adjustments based on what is heard and schedule a meeting to present to neighbors. They will then submit a formal final application in hopes to move through the approval process. Commissioner Bromberg asked if any neighbors have been contacted yet. Mr. Schiess replied that no neighbors have been contacted yet but they plan to address this.
Mr. Schiess described the proposed development. He stated that it sits on just over an acre at 46,848 square feet. There are five proposed buildings of attached row homes: one building of four units and four buildings of two units each which totals 12 row homes. Each has three or four bedrooms with ground floor living. Mr. Revzin added that the marketing team has done market research and they are hoping to appeal to different market segments, not just one market type. Mr. Schiess went on that six guest parking spots are on site.
Commissioner Bromberg asked about the elevators in units shown in the plans. Mr. Schiess commented that there are provisions for elevators and that the marketing team worked those in to appeal to an underserved market segment of empty nesters who may have difficulty with stairs. The elevators are a key distinguishing part of marketing because other townhomes do not offer this.
Mr. Schiess presented an image of the context photo showing adjacency to neighbors and zoning. There are other multi-family structures to the east and south. Commissioner Bromberg clarified that the closest structure is a single family home and commented that the proposed development is very close to this adjacent house. Mr. Schiess presented the next image showing adjacent homes and boundaries. Mr. Nakahara stated that the neighboring house directly to the south is zoned R3, and the rest are zoned R5. Mr. Schiess went on stating that the site plan shows how the garage doors are tucked away from street view and the buildings form a courtyard. He then showed the parking and garage plans which fall within the setback requirements. Chairperson Pro Tem Jacoby asked how many parking spaces each unit gets. Mr. Schiess replied that each unit has two garage spaces and there are six total visitor spaces. Commissioner Shayman asked about the variances being requested for air conditioning units and parking. Mr. Schiess explained that the variance for the location of parking spaces is for the guest spaces located in the side yard. Mr. Nakahara added that variances would be required for not only the guest parking, but also air conditioning units and buildings. Mr. Nakahara reported that the required perimeter setback is 30 feet and the front yard is an average on the block of 37 feet and that the building, parking and air conditioning units are inside the setback, some at 30 feet and some at 20 feet as indicated in the staff memo. Mr. Schiess added that air conditioning units can be moved to be zoning compliant if required but that the parking makes sense where it is proposed because it is a valuable asset to the neighbors to keep guest parking on site. Commissioner Forrest inquired about the height of the structures. Mr. Schiess replied that the buildings are 35 feet high.
Mr. Schiess then shared the streetscape rendering. Commissioner Bromberg asked if there are balconies are all toward the center and not facing the outside. Mr. Schiess replied that yes, they all face the courtyard to help create community among residents and to not be intrusive to neighbors.
Chairperson Pro Tem Jacoby asked what their target market is. Mr. Schiess replied that the three bedroom units look to capture a younger market being close to the rail line which is why they have a lower purchase price than the larger units. He stated that the units are for sale individually and there is an association that protects the shared parking spaces and private road, which will be maintained by the association. For building materials they plan to use stucco, brick masonry and high quality double hung windows. This architectural style is consistent with the small village feel they are trying to create. Mr. Schiess explained that every elevation will have high quality materials.
Mr. Schiess stated that Village staff encouraged the development team to evaluate water utility and storm water management. They worked with a team with engineers and determined that they could have built a giant pond as a feature and for storm water holding. However the Village Ordinance stresses usable exterior space, so they determined instead to place storm water storage underground and allow for greater surface area. Article 12 of the Ordinance calls for 20% open space and they are at 44% due to underground storm water storage creating more usable space. Mr. Schiess explained that the storm water storage plan flows through inlets that lead to underground storage tanks. They collect the water and temporarily store it and release it into the municipal system at a prescribed rate that the Village would approve. This allows the sewers to not back up and cause problems. Commissioner Bromberg asked how it will handle storm water as compared to the two current single family homes on this site. Mr. Schiess replied that he would need the engineering consultants to answer that who will be attendance for the public hearing.
Chairperson Pro Tem Jacoby asked that with no parking in front of the garages and six guest spaces available, what happens when all spaces are taken. Mr. Schiess responded that if they were to provide parking for these infrequent events, there would be too much parking. He added that during special events, some cars will end up parking in front of garages. He added that many of their projects get approved on this scale and that residents become a small village who communicates well. Mr. Ryckaert clarified that further down Elm St. there is street parking available. Mr. Ryckaert asked how they plan to keep cars from parking in front of garages on a routine basis. Mr. Schiess replied that there will be covenants in the purchase agreement to address this matter. Commissioner Shayman asked if there is enough room for a car to pass behind if someone parked in front of a garage. Mr. Schiess replied that a car would stick out eight feet into the 22 foot drive, leaving 14 feet for a car to get by. However, an emergency vehicle may not be able to move in and out. Commissioner Bromberg asked if they will seek fire code approval to address this and other life safety issues. Mr. Schiess replied that yes, they plan to work with the Fire Marshal to address this but have not as of yet.
Commissioner Shayman stated that the report shows that a recent project density was approved at 10 units per acre and that those went through neighborhood input and rezoning hearings. He added that density could become an issue as they are asking for 20% more than this previous project. Mr. Schiess replied that density is always an issue and they are here to discuss this. He shared that they started at 14 units and came down to 12 and that at 12 the economics are teetering and there is a financial element to their project. When they first worked with Village staff, they discussed one property and it was suggested to acquire more property to qualify for a residential PUD. He added that the economics of the project grew and more land was acquired.
Commissioner Shayman mentioned that Taylor Junction's setback from the building to the neighbors ranged from 20-25 feet, and approximately 12.5 feet to their privacy screens. Additionally, Taylor Junction's front or east side has a 25-foot setback to the building with 17.5 feet to the balcony and 15 feet to the front walk stairs. He also noted a setback variation along their west property line, as well.
Chairperson Pro Tem Jacoby asked about the landscape screening adjacent to the neighboring residential properties. Mr. Schiess replied that the landscape screen along the property lines with neighbors contain a screen and a series of swales. There will possibly be a fence as well. Mr. Schiess stated that they are open to recommendations for screens with adjacent neighbors. Commissioner Bromberg replied that the neighbors will let them know what they want. Commissioner Forrest commented that he is concerned about density, building height and the neighbors closest to the setbacks as well as the landscape screening. Commissioner Bromberg said that compared to Taylor Junction, there are not as many residents close to the property line.
Mr. Schiess said that the screening of air conditioning units should be improved or moved and that they already lowered the height of the building from 37 to 35 feet. They are also completing a traffic report and analysis, professional landscape plan, working with Village public works on engineering plans, and scheduling neighbor meetings at a public place off site. At this meeting they will get a chance to hear neighbors and will send a letter about the neighborhood meeting to all who receive the Plan Commission public hearing notice. In their developments they like to talk about how they will give back to the community, make it their developments sustainable. They believe that towns need to have varied and diverse housing types to stay healthy. Mr. Schiess went on that their proposed development compliments the character of similar uses and will support adjacent property values. He stated that they are asking for a zoning change from R3 to R5 and community approval with variances for setbacks as well as waivers for the fiscal impact study, market study, and traffic study. He stated that residential development causes the lowest amount of traffic and they hope the Commission will not require the traffic study. Chairperson Pro Tem Jacoby commented that she is fine with granting these waivers. Commissioner Bromberg asked about the real estate taxes generated by the proposed development versus the previous properties at this location. Mr. Schiess replied that they will have this data at the public hearing. Commissioner Bromberg commented that the reaction of neighbors will be of interest relative to the setbacks and density. Mr. Schiess stated that they are agents of change and help folks be accepting of this. He added that when discussing density he likes to ask how this manifests itself with traffic, impacts on schools, library usage, and amount of fire calls. He stated that one more unit really does not make a difference in these metrics.
Chairperson Pro Tem Jacoby asked where they have had other successful developments in the area. Mr. Revzin responded that he has completed two similar developments; one in Chicago and one in Park Ridge.
Commissioner Bromberg stated that another thing to address with neighbors is how construction will impact them. Mr. Schiess replied that he likes to manage construction expectations and talk about the schedule, start dates, work hours, and also provide a contact phone number for concerns. Mr. Revzin added that the general contractor finalist candidates have been in the business for over 30 years and are well qualified to manage the project well. Mr. Revzin added that the project targets not only empty nesters but also plans to make these homes as flexible as possible to accommodate families as well.
There were no other comments from the Commissioners.
Stanley and Wendy Olmem of 454 Elm St. addressed the Commission. Mr. Olmem stated that their house is just south of this proposed development. They moved there in 1983 when Elm St. was all single-family homes and there are now townhouses on the south and west of them. With the addition of this proposal it creates spot zoning. Mr. Olmem stated that they own one of the oldest homes in Deerfield and they chose Deerfield for their single family home and have a real issue with more townhomes being built. He stated that there is no question that their property values will go down and that he agrees with the Commissioners concerns about parking. He thanked them for their time.
Andrew Marwick addressed the Commission. He stated that this proposal shows that there is a demand for this type of housing although it has plusses and minuses in this location.
Adjournment
Commissioner Bromberg moved, seconded by Commissioner Moyer to adjourn the meeting at 8:49 P.M. Said motion passed with the following roll call:
Ayes: (4) Bromberg, Forrest, Moyer, Shayman Nays: (0) None
http://www.deerfield.il.us/AgendaCenter/ViewFile/Minutes/_07132017-324
Want to get notified whenever we write about
Deerfield Plan Commission
?
Next time we write about Deerfield Plan Commission, we'll email you a link to the story. You may edit your settings or unsubscribe at any time.
Sign-up for Alerts
Organizations in this Story
More News