Village of Wadsworth Village Board met September 5.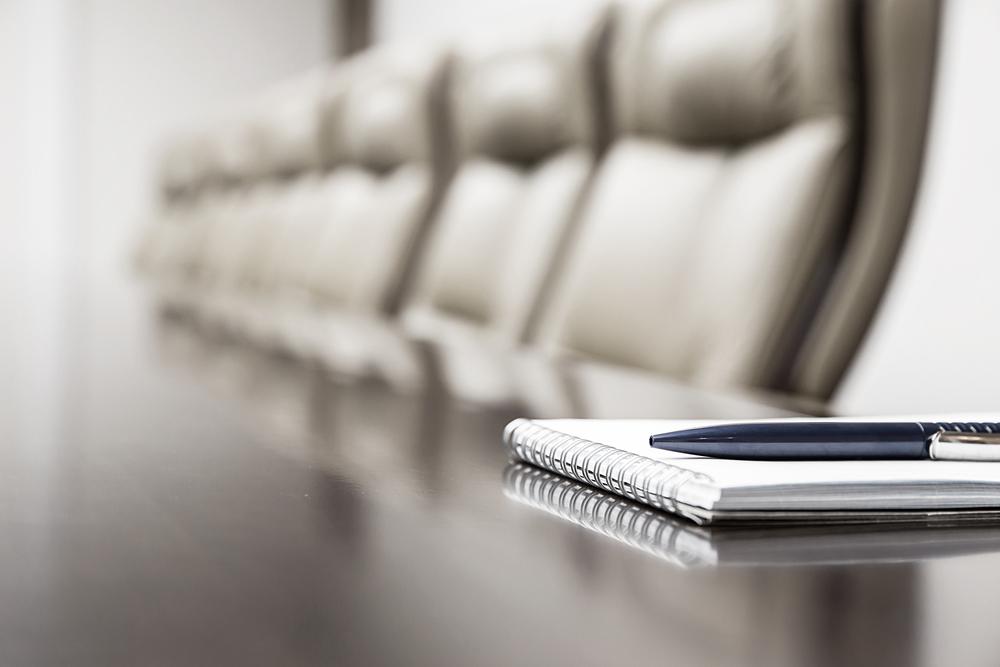 Village of Wadsworth Village Board met September 5.
Here is the minutes provided by the Board:
Call to Order: President Ryback called the meeting of the Village Board of Trustees to order at 6:00 pm.
Pledge of Allegiance: President Ryback led the Pledge of Allegiance.
Roll Call: In attendance were Village President Glenn Ryback, Village Trustees Ben Dolan, Geralyn Hansen, Ken Harvey, Robert Hayden, Doug Jacobs and James Zegar, Village Administrator Moses Amidei and Village Attorney Kurt Asprooth. Village Clerk Evelyn Hoselton was absent.
Public Comment: There was no Public Comment.
Establish Consent Agenda: A motion was made by Harvey, seconded by Zegar, to establish a consent agenda for the following items:
a. Approval of the August 15, 2017 Village Board meeting minutes.
b. Approval of Amended August 1, 2017 Village Board meeting minutes.
c. Approval of September 5, 2017 Bills to be Paid Report in amount of $120,430.95.
Voice vote: Ayes-all Nays-none Motion carried.
Approval of Consent Agenda: A motion was made by Harvey, seconded by Hayden, to approve the consent agenda as presented.
Roll call vote: Ayes all, Nays none. Motion carried.
Discussion of Removed Items: There were no removed items.
Old Business: Mary Bennett of Savanna House provided an update regarding next week's Concert in the Park, Pig Roast and Bonfire. She and her staff have procured 90 wooden shipping pallets and several large discarded wooden cable spools for the bonfire. The purveyor has confirmed the order for the pig. Patch 22 on Kelly Road will be pulling the hayride wagon around and about the property during the roast and concert, but will conclude operations just before the bonfire is ignited since the horses were spooked by the fire last year. She will be conducting a salsa contest and already has several entries promised from local farmers. She also convinced all six Trustees to be "salsa judges" to determine winners of the contest. Trustee Zegar promised to release a newsletter tomorrow promoting the event.
Martin Hanley of Land and Lakes presented plans to construct a wetland bank on 250 acres they own along Route 41, from the creek along old McCarty Road north to Wadsworth Road and west to Interstate 94. About 135 acres will be utilized for the wetland bank, as the area contains primarily hydric soils which are only useful to support wetland plantings. Hanley noted that the Cowhey family has owned the property for 25 years and have determined the wetland bank is the highest and best use of the 135 acre section. A proposed easement at the northern end of the bank, in the wetland buffer area, may be offered for the Village's future use. Much of the area is already in Wadsworth and Hanley indicated the unincorporated sections will also be annexed during this procedure. John Ryan of Ryan Excavating indicated he has been involved in the creation of 25 wetland banks already and is familiar with the earthmoving process. The banks are usually sold off in small parcels during the following seven year period. Following that period, Wadsworth would become owner of the property and maintain it by burning the native plantings once every five years. Trustee Zegar was concerned the $150,000 amount discussed might not be sufficient to sustain the area indefinitely as Hanley's interest income was predicated upon a 7% rate. Trustees agreed to consider the project and suggested that Land and Lakes allow time for a Village Board decision.
Amidei referred to action taken at a previous meeting (8/1/2017) authorizing an expenditure of $7,000 for tree trimming and dead tree removal on public right-of-ways. Additional trees have been identified for similar work, with an estimated cost of $2500 by the contractor performing the original work. He suggested authorizing the additional amount so the new work can be combined with the original contract without incurring extra mobilization costs.
A motion was made by Harvey, seconded by Zegar, to authorize the additional expenditure of $2500 for tree work.
Roll call vote: Ayes all, Nays none. Motion carried.
Trustee Harvey requested a waiver of the usual $100 permit fee for a driveway culvert replacement. The resident needing the work has donated his time to the Village for many years and would greatly appreciate the relief at this time.
A motion was made by Zegar, seconded by Hayden, to waive the $100 fee for the Northwoods Drive driveway culvert replacement.
Roll call vote: Ayes all, Nays none. Motion carried.
New Business: There was no New Business.
Village President's Report: President Ryback reminded Trustees about the event to be held on Delany Road at the Big Z property on Sunday, September 17.
Village Attorney's Report: Attorney Asprooth did not provide a report.
Village Administrator Report: Administrator Amidei discussed Wadsworth's participation in Mid-West Trucker's Association Drug and Alcohol Consortium since our new snowplow truck will require drivers who possess a CDL (commercial driver license). Mid-West was pointed out to the Village by the Village of Libertyville. The annual fee is $64 per CDL driver and provides random drug testing which Wadsworth will adopt as a new policy and add it to our personnel policy.
A motion was made by Zegar, seconded by Dolan, to authorize the $64 expenses and any other dues to be members of the Mid-west Trucker's Association Consortium.
Roll call vote: Ayes all, Nays none. Motion carried.
Due to a staff shortage and outside meetings, Amidei requested permission to close Village Hall on September 13 and September 22. Trustees agreed with the closure dates.
Amidei received a request from a resident to construct a greenhouse adjacent to his existing tree nursery in the Southeast District, however the proposed greenhouse site is not contiguous to his property and current zoning does not permit a greenhouse in any residential zoning without a principal use. Also, an unimproved road right-of-way separates the sites which may require zoning relief or a zoning text amendment. Trustees had no objection to letting the business owner know that his request can be brought before the Joint ZBA/PC for further study and recommendation.
He also received correspondence from Joe Meyer with the Lake County Division of Transportation requesting that Wadsworth take possession of two manhole structures on Wadsworth Road just east of Route 41. As part of the expansion at The Shanty, Lake County required additional highway right-of-way for future roadway improvements. The structures which were installed on private property during the sewage treatment plant construction have become part of Wadsworth Road following the property taking. Trustees suggested that the property owner should maintain the structures.
Amidei also reported that additional tree trimming and cutting will take place this week. The additional roadway patching will also begin. Last Friday was the final mosquito spraying application for the season. This Thursday will be a pre-application meeting for the Karmapa property on Kilbourne Road near Route 173.
The Connect CTY agreement has expired and will be re-negotiated with Newport Township and the Fire Department. CTY provides reverse 911 emergency notifications to residents throughout our area.
Lastly, Amidei is seeking assistance from Trustees to repair the Village Hall basement drainage problem which will require sawing open the concrete floor to install drain tile, a sump pump crock and to connect the existing sub-surface drain tile system to outlets as several don't appear to drain anywhere.
Committee Reports: Finance: Trustee Harvey did not provide a Finance Committee Report.
Public Service: Trustee Hansen did not provide a Public Service Committee Report.
Planning, Zoning & Plats: Trustee Zegar reminded all to watch for his newsletter in their email as soon as tomorrow.
Ordinance: Trustee Hayden did not provide an Ordinance Committee report.
Road and Bridge: Trustee Dolan reported that the Village of Richmond now permits operation of golf carts upon public streets. He was not aware of how many golf carts might be in Wadsworth but suggested that implementation here might be a benefit to residents.
Parks and Village Hall: Trustee Jacobs met with Dan Dalziel of 3D Studios regarding Wadsworth Park. He will be providing a proposed cost to provide a plan for the replacement of playground equipment and along with options to consider regarding new court facilities (tennis, basketball, bocce ball, pickle ball, etc.). A wood chip base surrounding the playground equipment does not meet new playground requirements and will be removed. Jacobs suggested removing the basketball and tennis courts this winter. The cost of the needed topographic survey can be authorized at the next meeting. Jacobs suggested a postcard mailing to residents asking for their suggestions of equipment/court needs to place in the newly renovated park area.
Executive Session: A motion was made by Harvey, seconded by Zegar, to enter Executive Session at 8:47 pm to discuss Personnel.
Roll Call Vote: Ayes: Dolan, Harvey, Hansen, Hayden, Jacobs, Zegar. Nays: none.
Motion carried. The Board returned to regular session at 9:25 PM.
Return to Regular Session Roll: Dolan, Harvey, Hansen, Hayden, Jacobs, Zegar, Ryback.
Results of Executive Session: A motion was made by Harvey, seconded by Dolan, to approve an hourly rate of $31 for the Maintenance Worker employee, retroactive to May 1, 2017.
Roll Call Vote: Ayes: All. Nays: none. Motion carried.
A motion was made by Hayden, seconded by Jacobs, to approve a one-time payment of $1600 to the Village Treasurer for QuickBooks software entries and bill payments completed during the medical absence of the Administrative Clerk. An hourly rate of $30 was established for future work of this type.
Roll Call Vote: Ayes: All. Nays: none. Motion carried.
Adjournment: There being no further business, the meeting adjourned at 9:42 pm on a motion by Harvey, seconded by Hayden.
Voice vote: All Ayes. Nays – none. Motion carried.
http://www.villageofwadsworth.org/vertical/sites/%7B5702D05B-81C2-4112-AF03-27F25734E4B5%7D/uploads/090517VillageBoardMinutes.pdf
Want to get notified whenever we write about
Village of Wadsworth
?
Next time we write about Village of Wadsworth, we'll email you a link to the story. You may edit your settings or unsubscribe at any time.
Sign-up for Alerts
Organizations in this Story
More News