Village of Wadsworth Board met November 7.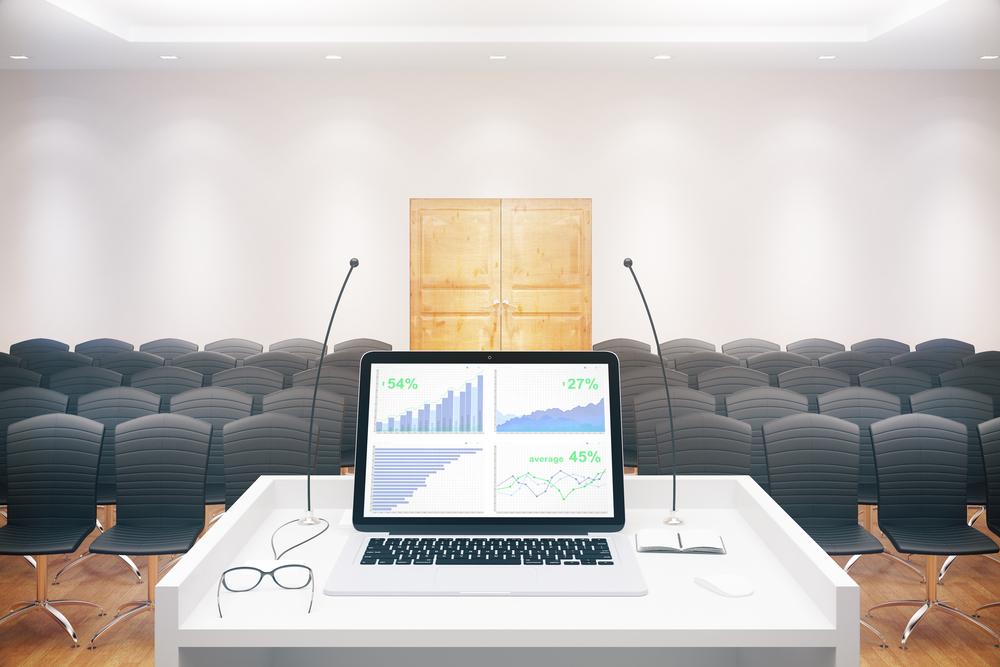 Village of Wadsworth Board met November 7.
Here is the minutes provided by the Board:
Call to Order: President Ryback called the meeting of the Village Board of Trustees to order at 6:02 pm.
Pledge of Allegiance: President Ryback led the Pledge of Allegiance.
Roll Call: In attendance were Village President Glenn Ryback, Village Trustees Ben Dolan, Geralyn Hansen, Ken Harvey, Robert Hayden, Doug Jacobs and James Zegar, Village Clerk Evelyn Hoselton, Village Administrator Moses Amidei and Village Attorney Kurt Asprooth.
Special Business: The Village Auditors (Eder, Casella & Company) presented their draft Fiscal Year 2016- 2017 Village of Wadsworth Audit Report to the Village board. They noted that the Village Treasurer provided access to all records which were requested for the audit. Their brief presentation indicated the Village reserves had increased slightly during the past year and the Village continues to have no long-term debt.
A motion was made by Harvey, seconded by Zegar, to accept the Draft Fiscal Year 2016- 2017 Audit Report as presented.
Roll call vote: Ayes all, Nays none. Motion carried.
A presentation was made by individuals associated with Fat Cat Rescue, Incorporated, a 501c-3 organization, who presented plans related to their interest in relocating their cat rescue operation from North Chicago to the property commonly known as 15290 and 15354 Illinois route 173. (PIN #03-15-200-013) While the agriculture zoning on the site permits kennel uses with a caretaker residence, several building modifications had been made to the accessory buildings without any permits, which resulted in an illegal coach house situation. Fat Cat was advised that the coach house use was not permitted and must be removed. It was noted by the future purchasers that only cats would occupy the accessory buildings in the future. Brief discussion followed, with Zegar noting that stray cats could be brought to this location by residents instead of calling animal control. Trustee Hansen reported that a family member operates a similar rescue arrangement in the Denver area with positive results.
No further action was taken, as the current zoning is adequate for the intended use.
Administrator Amidei made a presentation regarding a variance request for the residential property located at 13705 21st Street. Most of the acreage is in floodplain and floodway. It is zoned agricultural, which has a 40 foot side lot setback requirement. The owner has removed all fencing and other improvements from the floodway as part of this request and is seeking a 10 foot side lot setback so a new barn and indoor riding arena can be constructed on the small amount of property that is not in floodplainway. Neighbors adjacent to the property have worked with owner Fernando Ortiz on their drainage concerns and are satisfied that gutters and the approved Lake County Stormwater Management Commission plan will effectively minimize additional flooding to the general area which also includes their rear acreage. Lengthy discussion followed, with questions by Trustees directed to both Ortiz and his neighbors. Neighbors indicated there had been several noise complaints in the past during sport riding of horses and roping competitions, often late into the evening. Trustees noted that complaints would be addressed by Code Enforcement and of the 10 horses currently on the property; only 5 are permitted by Ordinance. Attorney Asprooth noted that Zoning is distinct from Code Enforcement and that while the special use is granted to the owner, the variance stays with the property.
A motion was made by Zegar, seconded by Hansen, authorize construction of the barns with gutters to direct water to the west and to follow the SMC authorized drainage plan. Roll call vote: Ayes all, Nays none. Motion carried.
Trustees reviewed the positive recommendation of the Plan Commission and the proposed Ordinance which reduces the 40 foot setback to 10 feet.
A motion was made by Harvey, seconded by Hansen, to Adopt an Ordinance Granting a Setback Variation for the property at 137005 21st Street, PIN #03-24-101-001&002.
Roll call vote: Ayes all, Nays none. Motion carried. Ordinance #2017-1025.
Public Comment: Residents of Sheryl-Lynn drive were again present to discuss the Kilbourne Road residence immediately south of their street. They reported improvement after the Village Administrator and Code Enforcement had visited the site several times. Amidei noted the debris, pool and fence had been removed, with the flatbed truck to be sold and another vehicle to be removed. Neighbors noted noise from a skid-steer loader, which was attributed to removal of a shack and other site clean-up by the owner. They intend to convert their garage to living space and will construct a barn in the near future, avoiding significant wetlands on the site.
Establish Consent Agenda: A motion was made by Harvey, seconded by Zegar, to establish a consent agenda for the following items: a. Approval of the October 17, 2017 Village Board meeting minutes. b. Approval of November 7, 2017 Bills to be Paid Report in the amount of $71,800.05. c. Motion to approve job description of the Finance Clerk position. d. Motion to approve job description of the Administrative Clerk position. e. Adoption of a Resolution in support of Illinois Bicentennial Celebration. f. Motion to approve reimbursement to Trustee Jacobs in the amount of $131.61 related to meal and parking expenses at the 2017 IML conference.
Voice vote: Ayes-all Nays-none Motion carried.
Approval of Consent Agenda: A motion was made by Harvey, seconded by Hayden, to approve the consent agenda as presented.
Roll call vote: Ayes all, Nays none. Motion carried.
Discussion of Removed Items: There were no removed items.
Old Business: Discussion resumed about formulating policy direction concerning the Village's future interest in an easement upon the Wetland Bank project proposed by Land and Lakes Inc. After discussion, it was determined there was no immediate need for the easement proposed by the property owners. No further action will be taken at this time.
New Business: There was no New Business.
Village President's Report: President Ryback reported on his recent presentation at the Lakeshore Chamber of Commerce meeting in conjunction with Mayors of Beach Park, Zion and Winthrop Harbor.
Village Attorney's Report: Attorney Asprooth did not provide a report.
Village of Wadsworth Minutes of the Regular Board Meeting Held at the Village Hall November 7, 2017 Village Administrator Report: Administrator Amidei reported that a Public Hearing will be held by IDOT regarding Route 131 Green Bay Road upgrades next week at Beach Park middle school. He recalled that numerous meetings had been held in the past, but there has been no activity during the past two years. He suggested an Ordinance Meeting be held to discuss a Business Incentive Program or grant program such as on used in the Village of Lisle, for which had procured information. He is seeking a program that would be generally acceptable to existing business and new businesses coming to Wadsworth.
Committee Reports: Finance: Trustee Harvey discussed the proposed estimate of tax levy for 2017. He noted the levy was not increased last year and suggested it not be increased again this year. Increasing the levy amount would provide an additional $1400 to Wadsworth but the legal and publishing costs would consume most of the amount. Zegar agreed, stating that this tax might be the only one that did not increase in the lives of Wadsworth residents. Additional discussion followed supporting the same.
A motion was made by Dolan, seconded by Zegar, supporting no increase to the estimate of tax levy for the Fiscal Year 5/1/2017 through 4/30/2018.
Voice vote: Ayes all, Nays none. Motion carried.
Public Service: Trustee Hansen did not provide a Public Service Committee Report.
Planning, Zoning & Plats: Trustee Zegar did not provide a Planning, Zoning & Plats Report, but reported on the Karmapa 16 event last Saturday. He will prepare a report for his next newsletter.
Ordinance: Trustee Hayden reported that the Ordinance Committee met last week regarding the upcoming fire alarm system installation deadline for all non-residential buildings. He indicated that Trudy with the Newport Township Fire Department will be bringing him more information shortly.
Road and Bridge: Trustee Dolan referred to proposals from NP & Son Paving Contractors, Incorporated for sidewalk snowplowing along Wadsworth Road and in Village Park as was done last year. Each snow event would cost $320 for the Wadsworth Road sidewalks.
A motion was made by Dolan, seconded by Zegar, to award a contract to NP & Son Paving Contractors, Incorporated based on their proposal dated 10/26/17 for $320 per plow event from 2" to 5", and $80 per hour for any additional work to plow the Wadsworth Road sidewalks. It was noted that Village Staff would be responsible to plow the path within Wadsworth Park, not NP & Son.
Roll call vote: Ayes all, Nays none. Motion carried.
Dolan also reported that the Village Engineer is presently updating the Road Program for 2018, with a meeting to be held next month.
Parks and Village Hall: Trustee Jacobs has a meeting planned with Dan Dalziel of 3D Studios on Wednesday to review their proposed park designs.
He has also procured a proposal from a local construction company to renovate the lower level of Village Hall and install new windows, which is in excess of $150,000. Alternatives will be sought.
Executive Session: A motion was made by Hayden, seconded by Zegar, to enter Executive Session at 8:10 pm to discuss personnel and pending litigation.
Roll Call Vote: Ayes: Dolan, Harvey, Hansen, Hayden, Jacobs, Zegar. Nays: none.
Motion carried. The Board returned to regular session at 8:40 pm.
Return to Regular Session Roll: Dolan, Harvey, Hansen, Hayden, Jacobs, Zegar, Ryback.
Results of Executive Session: No action was taken in open session.
Roll Call Vote: Ayes: All. Nays: none. Motion carried.
Adjournment: There being no further business, the meeting adjourned at 8:41 pm
on a motion by Harvey, seconded by Dolan.
Voice vote: All Ayes. Nays – none. Motion carried.
http://www.villageofwadsworth.org/vertical/sites/%7B5702D05B-81C2-4112-AF03-27F25734E4B5%7D/uploads/110717VillageBoardMinutes.pdf
Want to get notified whenever we write about
Village of Wadsworth
?
Next time we write about Village of Wadsworth, we'll email you a link to the story. You may edit your settings or unsubscribe at any time.
Sign-up for Alerts
Organizations in this Story
More News