Rotheimer on inspector general position: 'How is it that no complaint was filed against the leaders in Congress?'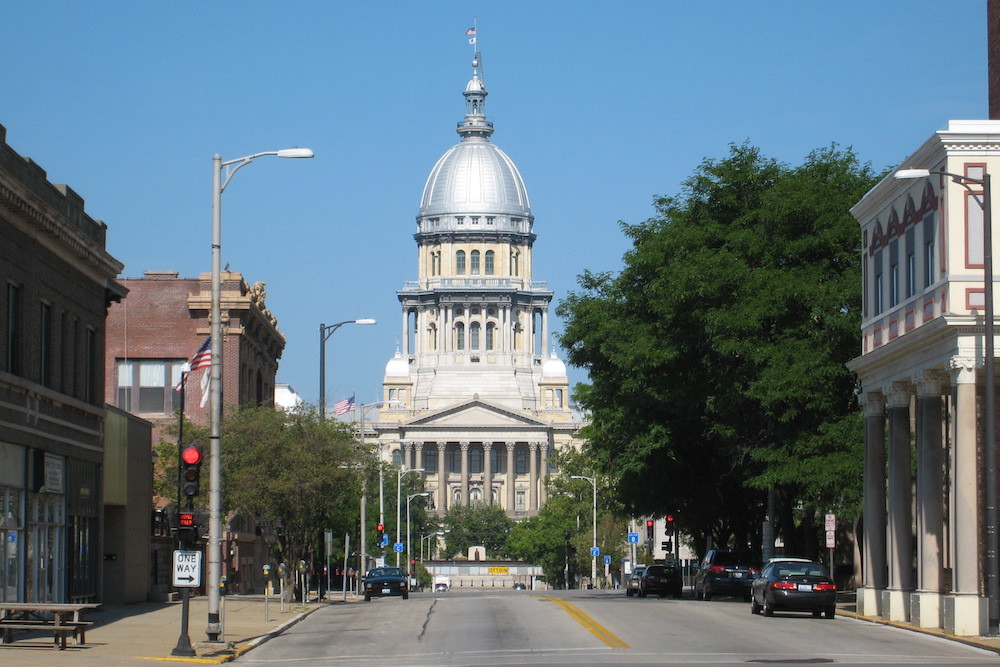 Springfield, Illinois | By Éovart Caçeir at English Wikipedia, CC BY-SA 3.0, https://commons.wikimedia.org/w/index.php?curid=10535377
Denise Rotheimer views the handling of her sexual harassment complaint against Rep. Ira Silverstein as a direct indictment against the leadership in Springfield.
"State law mandates the position of inspector general be filled, so how is that the position went vacant for three years?" Rotheimer told the Lake County Gazette. "By letting that position remain open, you have the leaders, not just legislators, not following the law. I don't know why, after that was exposed, how is it that no complaint was filed against the leaders in Congress?"
Rotheimer points an accusatory finger at House Speaker Mike Madigan (D-Chicago), Senate President John Cullerton (D-Illinois), Minority Leader Jim Durkin (R-Western Springs) and Republican State Senate leader Bill Brady (R-Bloomington), all of whom she argues have been negligent in some degree in the way they have dealt with the issue.
"These leaders actually sponsored a bill on sexual harassment knowing that nothing would be investigated because the position was unfilled," she said. "You're going to pass a law preventing harassment, but you're passing complaints on to an office where nothing is being investigated. We're sending message you don't have to follow the law as long as you will not be held accountable."
Rotheimer said it all has her wondering just how serious leaders in Springfield are about the issue, particularly Durkin, who she says specifically referred her complaint to the then-vacant inspector's office. More recently, she said none of her calls or messages to his office have been returned.
"Was it all just for show?" she said. "There has been no accountability or transparency."
Rotheimer recently ended her Republican run against Rep. Sam Yingling (D-Grayslake) in the 62nd House District so that she can dedicate more time to her case and the issue of sexual harassment overall.
A longtime activist and victim right's advocate, she said she now plans to speak out at every opportunity on the issue of sexual harassment.
"I'm not just doing this for myself," she said. "I'm doing this for women everywhere."
In the case of Silverstein, Rotheimer alleges that he took advantage of a situation when the two were working together to advance a bill to endlessly harass her by regularly reaching out on Facebook and routinely calling and texting her late into the night.
She alleges he only turned cold, going as far as threatening to kill the bill, after he came to suspect she might have a boyfriend.
Rotheimer said she wishes the current system afforded her more of a chance to directly interact with lawmakers about all she claims has happened to her. Rules prevent him from speaking directly with the panel that will determine the fate of her complaint because it is an active case.
"The people determining the outcome of my complaint never get to see or hear from me and their decision is final," she said. "The only way for me to speak is with my victim's impact statement. That causes me great frustration."
Former federal prosecutor Julie Porter was recently installed as legislative inspector general and has interviewed Rotheimer about her complaint and helped her draft her summary statement.
"She has to be my voice, which is insulting because I can speak for myself," Rotheimer said.
Rotheimer stressed that Porter is not like her attorney and does not solely represent her interest.
"I told her I still want my voice, she said. "My summary is 100-pages long."
During the two years the inspector general office went unfilled, at least 27 complaints were filed that largely went uninvestigated.
Want to get notified whenever we write about
Illinois' 62nd State House District
?
Next time we write about Illinois' 62nd State House District, we'll email you a link to the story. You may edit your settings or unsubscribe at any time.
Sign-up for Alerts
Organizations in this Story
Illinois' 62nd State House District
More News