Fremont Township Board of Trustees met November 3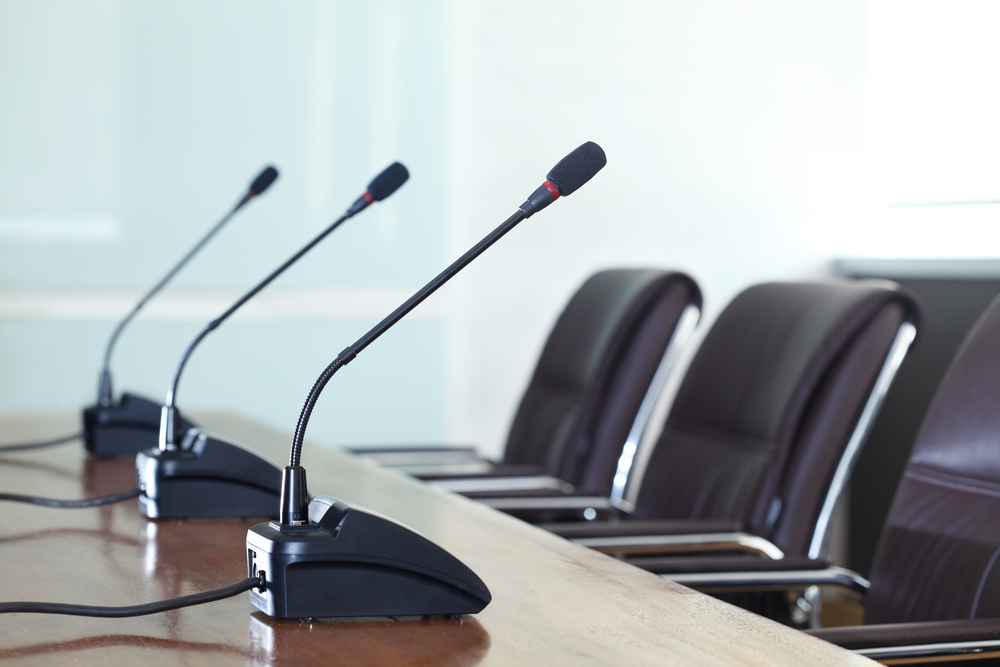 Fremont Township Board of Trustees met November 3.
Here is the minutes as provided by the board:
1. Call to Order and Pledge
Supervisor O'Kelly called the meeting to order at 12:00 p.m.
2. Roll Call
Board Members Present
Trustee Atleson, Trustee Shanahan, Trustee Voss, Supervisor O'Kelly
Absent: Trustee Forman
Elected Officials Present
Clerk McCann, Highway Commissioner Grinnell
Others Present
Herb Riedel, Nancy Lech, Joe Herchenbach
3. Public Comments
None
4. Levy and Budget Discussion
The following items were discussed for consideration in the FY 2018/2019 Budget:
Administration Center Parking Lots
• An aerial photo was presented delineating concrete and paving areas that need to be addressed
• The front concrete landing is settling because adequate footings were not installed during original construction of the building
• A preliminary concrete estimate of $78,500.00 was presented to repair concrete work at the front of the building, including existing sidewalk, steps, landing and curb along drive
• A preliminary concrete estimate of $36,700 was presented to repair a section of curbing and the sidewalk along the rear of the building
• A preliminary paving estimate of $50,000.00 was presented to repave the Administration Building parking lots including upper and lower lots and the drive down to the Highway Department
• Consideration should be given to expanding the upper parking lot 4-6 feet as well as expanding the width of the drive from the Administration Center to the Highway Department another 4-6 feet.
• The current drive is only 18 feet wide which poses concerns due to the amount of pass through traffic from Erhart Road to Highway 60 FINAL 2
Behm Park Garbage/Recycling Stations
• The current garbage and recycling units are degrading due to extreme weather conditions at the park
• Twenty 96-gallon units are leased from Groot at $2.00 to $3.00 per unit each month
• Consideration should be given to replacing the existing garbage/recycling stations with ten smaller units manufactured out of 100% recycled plastic at a cost of $1500.00 per unit
• Parks Manager Riedel believes plastic units would hold up better to extreme weather conditions and allow Parks staff to better manage garbage disposal
• Each station has two 26-gallon sides, one for garbage and another for recycling
• The units can be bolted to concrete, locked on the front and include a 3-year replacement warranty
Behm Park Playground Equipment
• Adding a gravity rail to the playground equipment was discussed but there was little interest due to safety concerns
Behm Park Walking Paths
• An aerial photo was presented delineating major washout areas on paths located near the baseball fields and secondary washout areas on paths located along the opposite side of the park
• Consideration should be given to paving both paths, but the priority would be the paths currently experiencing major washout and then the secondary washout area paths
Parks Maintenance Equipment
• The cost to purchase an aerating machine to maintain ball fields is $15,000.00
• Presently the machine must be leased and there are often scheduling delays
• Consideration should be given for entering into an intergovernmental agreement between Town and the Road District for the Parks Department to purchase a used skid-loader from the Highway Department when it is replaced
• The Highway Commissioner estimates the value of the used skid loader to be $10,000
Administration Center Equipment
• Assessor's Department requires the purchase of 4 computers to update their systems
• Board Room chairs that have been in use since the 1960's need to be replaced
Personnel Considerations
• Discussion was held to potentially create a part-time position for the community garden manager
• Duties to maintain the garden and manage growth in outreach events have surpassed volunteer capabilities
• Potentially the position could be shared by the Road District and Town
5. Public Comments
None
6. Adjourn
Trustee Atleson moved and Supervisor O'Kelly seconded the motion to adjourn the meeting at 1:25 p.m. All in favor, motion carried.
http://fremonttownship.com/wp-content/uploads/2017/12/November-3-2017-Special-Meeting-Minutes.pdf
Want to get notified whenever we write about
Fremont Township Board
?
Next time we write about Fremont Township Board, we'll email you a link to the story. You may edit your settings or unsubscribe at any time.
Sign-up for Alerts
Organizations in this Story
More News