Village of Long Grove Board of Trustees met February 27
Village of Long Grove Board of Trustees met February 27.
Here is the agenda as provided by the board: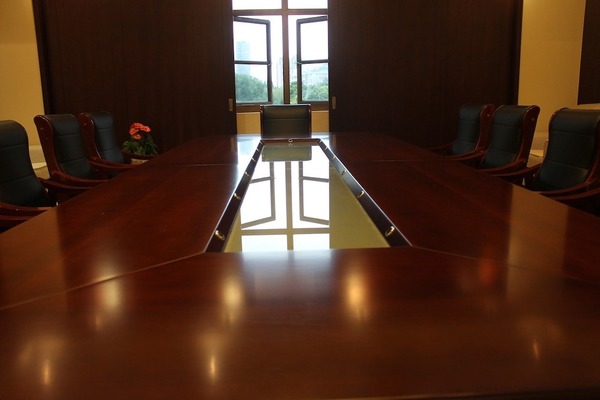 Call to Order: Pledge of Allegiance.
Visitors' Business: Limited to maximum 3 minutes per person and maximum 10 minutes total.
Homeowner Associations:
Mardan Estates - Deb Borgeson; Mardan Lake – Steve Curtis;
Victorian Oaks – Ryan Kaiser; Creekside - Bobbie O'Reilly;
Eleanora Estates – Richard Etern; Prairie Trails – Uday Mehta.
Historic Downtown Special Events & Signage Applications - 2018:
Craft Brew Day: April 28;
Long Grove Arts & Music Council Summer Concert Series: July 8 – Aug. 26.
Lake County Sheriff's & Long Grove Fire District's Report.
Action/Discussion Items:
1. Report Of The Plan Commission & Zoning Board Of Appeals (PCZBA) Meeting - February 6, 2018:
 Petition For A Special Use Permit, And Any Other Relief Necessary, Including Modification Of The Previously Approved PUD Ordinance And Site Plan For Lot 46 Of The Savanne PUD/Subdivision, Relief From The 500 Foot Separation Requirement Between Residential Districts And Properties To Allow A Monopole Telecommunications Tower And Related Facilities On A Portion Of The Property At 1670 Checker Road, PI Telecom Infrastructure T, LLC. (Recommended Denial 5-0)
2. Report Of The Architectural Commission (AC) Meeting - February 12, 2018: (Recommended Approval)
A. Signage for "Domino's" Pizza (former location of Red Mango), "Building B", 4196 Route 83, Sunset Grove.
B. Ground-Mounted Solar Energy System for the Woodlawn School, 6362 Gilmer Road.
3. Report Of The Plan Commission & Zoning Board Of Appeals (PCZBA) – February 20, 2018.
 Proposed Comprehensive Update And Amendments To The Comprehensive Plan For The Village Of Long Grove Including Plan Text Review/ Comments On Chapters 1 Through 14, Maps, Appendices. (Meeting Cancelled)
4. Consideration Of An Ordinance Approving The Preliminary R-3 PUD Residential Subdivision Karen's Corner. (Ord. 2018-O-05)
5. Consideration Of A Res. Awarding The Old McHenry Road Watermain Extension Contract To The Apparent
Lowest Responsible Bidder ______________ In The Amount Not To Exceed $__________. (Res. #2018-R-07)
6. Consideration Of An Ordinance Providing For The Borrowing Of Money And The Issuance Of Up To $1.5M
Tax Increment Allocation Revenue Bonds (Long Grove Redevelopment Project), Series 2018B Of The Village Of Long Grove, Lake County, Illinois And Amending The Series 2009B Bond Ordinance (Ordinance No. 2009-O44) To Accommodate The Issuance Of The Series 2018B Bonds (Max. $1.5 M General Fund). (Ord. 2018-O-06)
7. Village President Jacob – Administration & Legislation.
A. Report Of The Homeowner Associations Presidents Meeting – February 12, 2018.
B. LCFPD Buffalo Creek Forest Preserve & LCDOT Wetland Restoration Projects – Update.
8. Village Trustee Borawski – Security & Sustainability.
A. New Village Of Long Grove Website – Update.
B. Lake County Sheriff Monthly Incident Reports - 2016-2018 (January).
9. Village Trustee Kritzmire – Finance & Communications.
A. Treasurer's Bills Report For January 31, 2018 As Reported On February 27, 2018.
B. Actual & Budget Comparisons For The Period Ending January 31, 2018.
C. 2018/19 Draft Village Budgets. 2nd Board Review. Public Hearing – April 10, 2018 Village Board Meeting.
D. Updated IL 83 & Historic Downtown TIF District Projections - Update.
10. Village Trustee Nora - Building, Water & Sewer.
A. Monthly Building Department Report – January 2018.
B. Commercial Properties Building, Fire & Property Maintenance Codes Inspections – Update.
C. Further Extension Of Public Water Into Historic Downtown – Connection Costs; Special Service Area, Etc.
11. Village Trustee O'Connor - Roads, Bridges & Pathways.
A. LCDOT Old McHenry Road Reconstruction & Village Streetscape – Update.
B. North Krueger Road & Cuba Road Improvements – Update.
C. Proposal From Gewalt-Hamilton Associates To Update The 2007 Village-wide Traffic Study.
D. Village Of Long Grove Qualification Based Selection Policy And Procedures – Discussion.
E. Village Road & Parking Lot Landscape Maintenance Contract Renewal – Discussion.
12. Village Trustee O'Reilly - Economic Development & Environmental Concerns.
13. Village Trustee Sarlitto - Planning & Zoning.
14. Village Clerk Gayton.
15. Village Manager Lothspeich.
16. Village Planner Hogue.
17. Village Engineer Perry.
18. Village Attorney Filippini.
19. Approval Of Board Meeting Minutes: January 9, 2018 & January 23, 2018.
Executive Session: Executive Session Meeting Minutes & Potential Litigation.
Other Business:
Adjournment. Next Regular Village Board Meetings: March 13, 2018 & March 27, 2018 at 7:00 p.m.
http://www.longgroveil.gov/system/files/02272018%20Board%20Agenda.pdf
Want to get notified whenever we write about
Village of Long Grove
?
Next time we write about Village of Long Grove, we'll email you a link to the story. You may edit your settings or unsubscribe at any time.
Sign-up for Alerts
Organizations in this Story
More News