Village of Wadsworth Board of Trustees met February 20.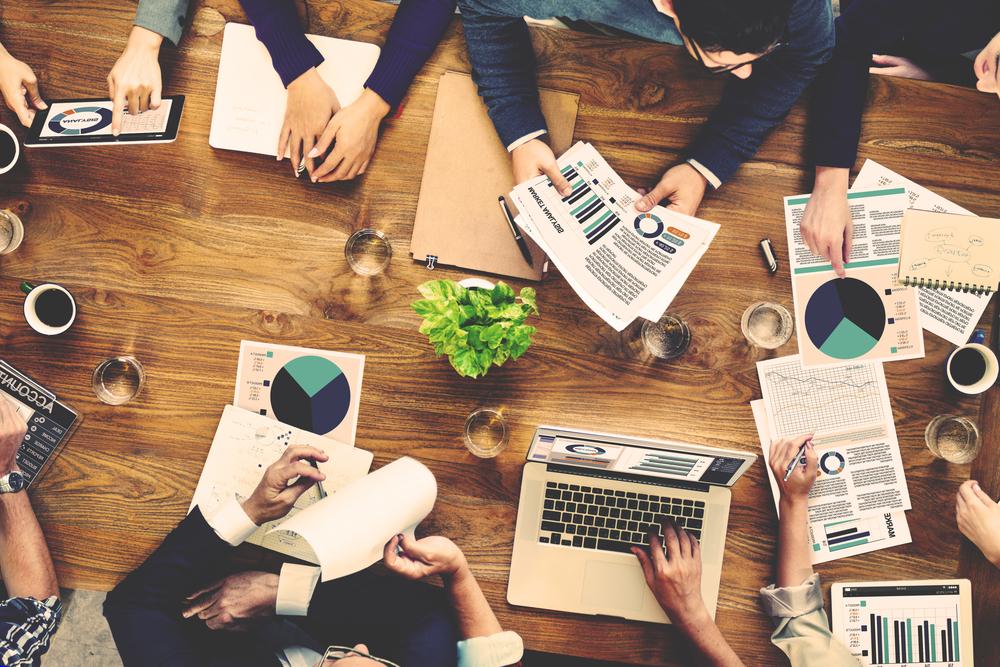 Village of Wadsworth Board of Trustees met February 20.
Here is the minutes provided by the Board:
Call to Order: President Ryback called the meeting of the Village Board of Trustees to order at 6:00 pm.
Pledge of Allegiance: President Ryback led the Pledge of Allegiance.
Roll Call: In attendance were Village President, Glenn Ryback; Village Trustees Ben Dolan, Geralyn Hansen, Ken Harvey, Robert Hayden, Doug Jacobs and James Zegar, Village Clerk, Evelyn Hoselton; Village Administrator, Moses Amidei and Village Attorney, Kurt Asprooth were also in attendance.
Special Business: Representatives of Land & Lakes Development Company were present to answer any questions regarding a Conditional Use Permit request for their proposed Wetland Mitigation Bank at 38355 US Highway 41. A favorable recommendation was provided by the Wadsworth Zoning Board of Appeals/Plan Commission at its February 5 meeting. It was noted the owners may become the long-term manager of the property if no other manager is identified at the project conclusion. A six to seven year construction period is anticipated.
A motion was made by Harvey, seconded by Jacobs, to Adopt an Ordinance Granting a Conditional Use Permit for the Wetland Mitigation Bank at 38355 US Highway 41.
Roll call vote: Ayes-all Nays-none. Motion carried. Ordinance # 2018-1031.
Jose Lechuga of 41345 Delany Road was present to discuss his interest in rezoning his residential property from existing B zoning to AG zoning. This will also require a change to the 2014 Wadsworth Future Land Use Plan. Lechuga resides in the property and it is adjacent to an AG zoning area. President Ryback recalled a number of properties along Route 173 which were provided Business Zoning in 1995 in an effort to provide more commerce in Wadsworth. The width of the Business zoning corridor included Lechuga's residence at that time. Trustees concurred with Lechuga'a request; he will commence with the zoning process.
Public Comment: There was no Public Comment.
Establish Consent Agenda: A motion was made by Trustee Harvey, seconded by Trustee Hayden, to establish a consent agenda for items A through D, but moving item E to Agenda Item 9B.
a. Approval of the February 6, 2018 Village Board Meeting Minutes.
b. Approval of the Treasurer's Report as of January 31, 2018.
c. Approval of checks issued between meetings, January 17, 2017 to February 20, 2018, totaling $167,039.84
d. Approval of Bills To Be Paid as of February 20, 2018 in the amount of $47,900.33.
Voice vote: Ayes-all Nays-none. Motion carried.
Approval of Consent Agenda: A motion was made by Trustee Harvey, seconded by Trustee Hayden to approve the consent agenda as amended.
Roll call vote: Ayes-all Nays-none. Motion carried.
Discussion of removed topics: Removed topic Item E will be discussed as Item 9B.
Old Business: A few residents attended the last meeting and reported that many neighbors regularly use the tennis courts and basketball courts at Wadsworth Park. They inquired as to the length of time those features would be absent if playground equipment was installed in that location.
Lengthy discussion was held regarding the updated Park concept plans. Several ideas were proposed and suggestions as to how funding for the entire $562,000 project might be accomplished. Rather than relocate existing features, Trustees finally agreed on Option B. This would reconstruct pavement for the courts in the same location, with attempts to fix the drainage that caused the old pavement to fail. The new playground equipment will be installed in the same location as the existing equipment. It was further suggested that the 2018 Road Program be somewhat curtailed to help fund the playground construction.
Action on the updated consult's proposal will be taken at the next regular meeting.
Discussion regarding disposition of the existing 25-year-old Wadsworth Park playground equipment identified eight line items to be removed and disposed of in a proposed Ordinance which was found to be acceptable.
A motion was made by Dolan, seconded by Hansen, to Adopt an Ordinance Authorizing Disposition of Surplus Property, which includes existing playground equipment, tennis and basketball courts and accessory playground material.
Roll Call vote: Ayes-Dolan, Hansen, Hayden, Jacobs, Zegar. Abstain-Harvey. Nays-none. Motion carried. Ordinance # 2018-1032.
New Business: A February 7 proposal from Village Attorney Ancel Glink indicated an hourly rate increase of ten dollars ($10.00) would become effective on February invoices. The monthly retainer rate will also increase to $4,400. The proposal further stated the hourly rate has not increased since 2013, nor the monthly retainer amount since 2011.
A motion was made by Trustee Harvey, seconded by Trustee Zegar, to accept the $10 hourly fee increase and the monthly retainer increase to $4,400.
Roll Call vote: Ayes-all Nays-none. Motion carried.
Administrator Amidei referred to a letter he prepared for the Illinois Toll Highway Authority regarding the Waukegan Toll Plaza. His letter suggests re-naming the site to "Wadsworth Toll Plaza" would provide motorists a more accurate location, based on near proximity to Wadsworth Road and Wadsworth Village Limits. The current name might confuse out of area drivers, as Waukegan is nearly 3 miles away. It may have been the only nearby community when the toll system was constructed in 1957. In addition, Ryback noted that Wadsworth recently purchased the property surrounding the toll plaza from Lake County for one dollar.
Amidei provided proposals for removal of dead and dying trees along parkways and upon Village park property. With the exception of one crabapple, all are infected Ash trees. Proposals from Haas for $4300, Kinnucan for $9020 and Bowline for $3850 were reviewed.
A motion was made by Dolan, seconded by Harvey, to accept the proposal of Bowline Tree Service in the amount of $3850.
Roll Call vote: Ayes-all Nays-none. Motion carried.
No action was taken on the final agenda item regarding a liquor license for Saint Patrick Church as a special event license had previously been issued for annual events.
Village President's Report: President Ryback reported that he is among 45 Mayors of Illinois who have been asked to attend a White House briefing this Thursday from members of the Department of Transportation, Housing and Urban Development and Department of Veteran Affairs in Washington, DC.
Village Attorney's Report: Attorney Asprooth did not provide a report.
Village Administrator Report: Administrator Amidei discussed a request about a street extension on Pine Grove Avenue, south of Wadsworth Road. A potential purchaser was seeking relief from extending the partial, existing pavement along the entire frontage of the vacant property. After discussion, it was determined that unless the extension would be constructed in a wetland or flood area, or the pavement would merely lead to a wetland or floor area, the pavement must be extended at the time a building permit is issued for construction of an improvement. Amidei also reported that the Morton road salt depot in Milwaukee is temporarily out of salt. He has learned that Beach Park possesses an abundant amount and will supply Wadsworth until more salt becomes available from Morton, only if needed by Wadsworth.
Committee Reports:
Finance: Trustee Harvey did not provide a Finance Committee report.
Public Service: Trustee Hansen reminded Trustees to be available to help hide eggs for the annual Easter Egg Hunt to be held on March 31 at Village Hall. She will also make arrangements for the Easter Bunny to arrive on a Newport Fire Truck.
Planning, Zoning and Plats: Trustee Zegar discussed a new business coming to the Wadsworth Plaza Mall and a required Zoning text amendment. The text amendment will permit the operation of a Building Materials Dealer & Installer, indoor, as a permitted use in the B, LI, LI-1 and LI-2 Zoning Districts. Zegar will also provide another of his timely e-mail newsletters, outlining construction progress at The Shanty and their proposed May 6 Grand Opening date.
A motion was made by Dolan, seconded by Zegar, to adopt an Ordinance Approving a Text Amendment to the Wadsworth Zoning Ordinance for operation of a Building Material Dealer & Installer.
Roll call vote: Ayes-all Nays-none. Motion carried. Ordinance # 2018-1033.
Ordinance Committee: Trustee Hayden did not provide an Ordinance Committee report.
Parks and Village Hall: Trustee Jacobs did not provide a Parks and Village Hall Committee report.
Road and Bridge: Trustee Dolan did not provide a Road and Bridge Committee report
Adjournment: There being no further business, the meeting adjourned at 7:42 pm on a motion by Trustee Harvey, seconded by Trustee Hayden.
Voice vote: All Ayes. Nays – none. Motion carried.
http://www.villageofwadsworth.org/vertical/sites/%7B5702D05B-81C2-4112-AF03-27F25734E4B5%7D/uploads/022018VillageBoardMinutes.pdf
Want to get notified whenever we write about
Village of Wadsworth
?
Next time we write about Village of Wadsworth, we'll email you a link to the story. You may edit your settings or unsubscribe at any time.
Sign-up for Alerts
Organizations in this Story
More News