Davie sees a bright future for Illinois
Springfield
Barrett Davie sees Illinois' best future embodied in a snapshot of its long and storied past.
"I see Illinois in the future leading the nation in educating its children while providing ample opportunity for its high school and college graduates, not a place our children have to leave in search of jobs and life opportunities elsewhere," Davie, a Lake Forest Republican running for the state Senate in District 29, posted on his website. "I see an Illinois in the future where businesses, from startup to Fortune 500, see the state as an attractive place to locate and invest in their operations and their employees."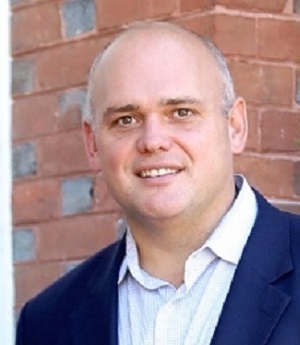 Barrett Davie
The son of a Polish mother who came to the U.S through Ellis Island and a father who was a Chicago police officer for 35 years, Davie sees himself as living the American Dream. His platform is all about offering that same opportunity to more of the residents of Illinois.
"I see an Illinois providing all of our citizens with the opportunity to achieve their life goals and the appropriate support when life's challenges set them back," he said.
Policy wise that translates to Davie being in favor of a balanced state budget and pushing for property tax, pension system and education reforms.
"Let's not confuse effort with achievement," he said on his website. "A legislature not delivering permanent and sustainable solutions in these areas isn't getting it done and the people of Illinois deserve better."
Davie is running unopposed in the GOP primary, but he knows things won't be so easy come November's general election when he will face off against Sen. Julie Morrison (D-Deerfield). Morrison was first elected in 2012 and has long championed herself as a staunch advocate for women and a strict supporter of gun safety laws.
"A bold yet attainable vision for our state requires leadership that is active, energetic and capable of leading our efforts and achieving successful outcomes," Davie said. "Intentions are nice, however, anything short of achieving our ultimate goals won't do for the people of Illinois and our residents in the 29th Senate District."
An attorney by trade, Davie previously served as a member of the U.S. House Committee on Oversight and Government Reform. He also co-founded the sports marketing firm, InStadium, touted as the "largest live event sports network in the country."
Davie resides in Lake Forest with his wife, Sam, and their three young children.
Davie is a graduate of Tulane University in New Orleans and earned his law degree from Chicago's Kent College of Law.
Want to get notified whenever we write about any of these organizations ?
Next time we write about any of these organizations, we'll email you a link to the story. You may edit your settings or unsubscribe at any time.
Sign-up for Alerts
Organizations in this Story
Illinois State Senate • Illinois' 29th State Senate District
More News