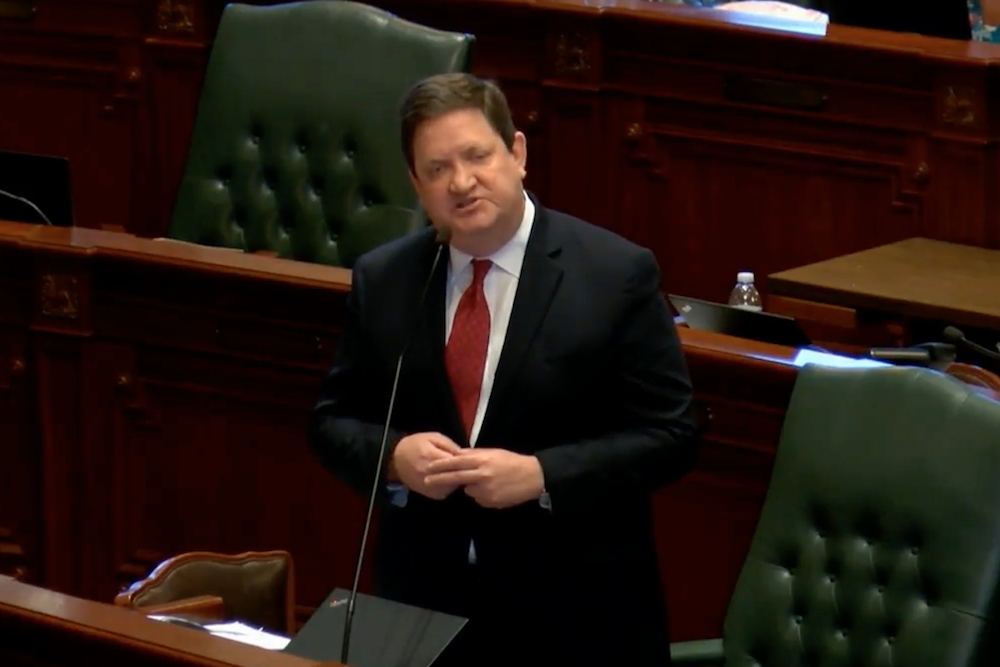 Rep. David McSweeney
State Rep. David McSweeney (R-Barrington Hills) is celebrating the enactment of House Bill 313, a bill he sponsored that requires the state comptroller to maintain an online checkbook of the state's finances.
"This new law will make it easier for taxpayers to see how the state is spending taxpayer money," McSweeney, who sponsored the bill, said in a press release. "Taxpayers will be able to see the information in one place and have access to a very detailed accounting of how the state of Illinois is spending money. This new law had strong bipartisan support and I certainly appreciate all that Comptroller Susana Mendoza did to help get this legislation passed."
HB 313 also stipulates that all the state's financial transactions, "including expenditure amounts, dates of the expenditure, the vendor being paid, the agency making the payment, the salary of each employee," be readily made available as part of the online filing, the press release states.
While Mendoza's office has long made such information available on online, the new law "ensures the practice is codified and continues under future officeholders," the release stated.
HB 313 easily passed both chambers of the legislature by a combined vote of 173-0. Gov. J.B. Pritzker signed the bill Aug. 7.