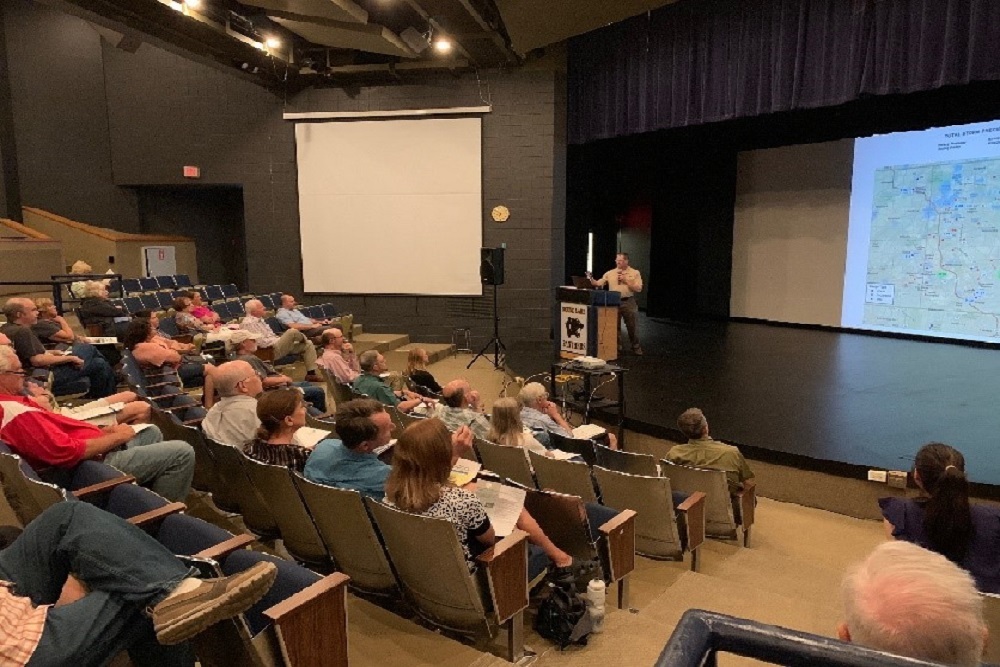 Illinois State House District 62 issued the following announcement on Aug. 9
Continuing his efforts to help property owners protect their homes from flooding, state Rep. Sam Yingling, D-Grayslake, was joined by Avon Township Supervisor Terry Wilke in hosting a Flood Proofing Seminar to educate his constituents on how they can best prepare for flooding. The Lake County Stormwater Management Commission, who led the seminar, provided expert advice on the steps homeowners can take to reduce flood damage to their property.
"Flooding is a real danger to my constituents and has deeply affected our district," Yingling said. "As we have seen in the past, flooding is not something to be taken lightly, and we must be prepared for when it strikes again. Ensuring that home and business owners have the opportunity to learn how they can protect themselves from flooding is a great first step in keeping our district safe from natural disasters."
Original source can be found here.