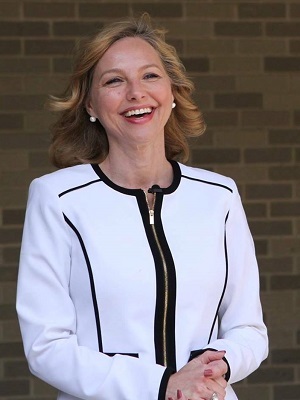 Denise Rotheimer
Denise Rotheimer and Kathy Myalls have the same concerns when they hear talk of all the promises that have been attached to the $3.4 billion Gov. J.B. Pritzker has said his new progressive tax will generate annually by 2021.
Illinois Policy Institute (IPI) pegs the spending Pritzker has actually committed to covering from the tax increase at closer to $10 billion, including expenses for lowering or freezing property taxes, increasing funding for education and paying down the state's massive mound of unpaid bills and soaring levels of pension liability.
IPI surmises it could leave Illinois taxpayers on the hook for even more than they already are, with Rotheimer and Myalls both in agreement and pointing an accusatory finger at the new governor.
"I would like to see an effort by the Governor to abolish GARS (General Assistance Retirement System), which is not protected under the pension clause since elected officials are not 'employees,' and eliminate the Lt Governor's Office," Rotheimer, a local activist, told the Lake County Gazette. "Elected officials should not be entitled to overly generous pensions that pay out 85 percent of income after 20 years of service and a 3 percent COLA, given the state's financial situation."
But Myalls, president of the New Trier Republican Organization, warns voters not to expect anything to change soon.
"Pritzker owes the public unions for his election, and glaringly missing from the proposal to amend Illinois' constitution in 2020 is any change to the pension protection that the Illinois Supreme Court has said vests upon hiring, so we can expect no relief for our massive unfunded pension obligations," she said. "My message to Pritzker on progressive taxes is that we can talk about higher taxes if Springfield agrees to real spending reform."
Even when viewed from a best-case scenario, Myalls said, the $200 million Pritzker has earmarked for pension liability from progressive tax revenues would cover little ground in terms of the state's overall debt load.
"With massive unfunded pension liabilities and a tax base shrinking due to population loss, those taxpayers left behind in Illinois will be shelling out more and more in state taxes unless Springfield cuts its spending habits," she said. "But what have we seen from this administration? The budget that's out of balance by $1.3 billion and proposed new spending of $10 billion-plus tells you all you need to know about its plans to cut spending."