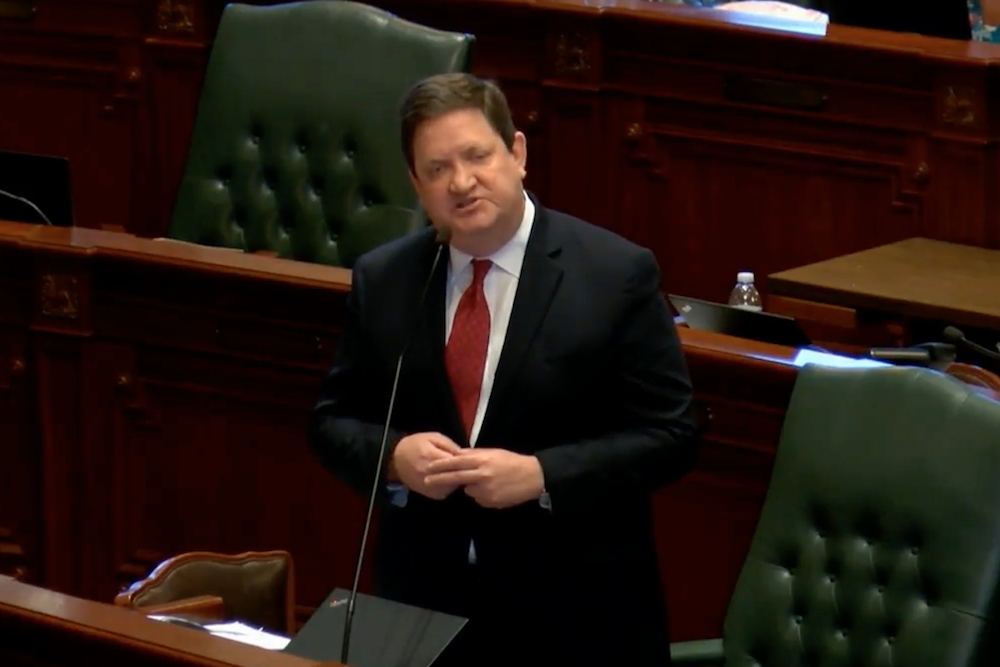 Rep. David McSweeney
State Rep. David McSweeney (R-Barrington Hills) has shook up the political landscape by announcing he will not be seeking a fifth term in Springfield and instead may be poised to make a run for statewide office such as the senate or secretary of state's office in 2022.
In making his announcement, McSweeney added he plans to finish out his fourth term in the House, which is set to run through 2021.
Around Springfield, McSweeney has a reputation for easily being one of the body's most fiscally conservative members, standing in staunch opposition to such recently enacted legislation as this summer's $45 billion state spending plan that doubled the state's gas tax and raised fees and taxes in a variety of other areas.
According to The Center Square, during his six years in Springfield, McSweeney has readily expressed pride in his boast that he has never voted "yes" on any legislation he thought stood to add to the financial burden of taxpayers.
More recently, McSweeney has made a target of longtime Republican House Minority Leader Jim Durkin (Western Springs), chastising him for too often falling in line with former Gov. Bruce Rauner.
McSweeney's 52nd District includes Cook, Lake, McHenry and Kane counties and includes Cary and Barrington.