Urbandale Middle School's Sixth Grade Chorus during April's Heartland Children's Choir Meet the Composer Festival at Plymouth Congregational Church in Des Moines | twitter.com/musicmerfeld
Adlai E Stevenson High School District 125 issued the following announcement on Sept. 19.
The first choral concert of the 2019-20 school year will take place at 7 p.m. Tuesday, Sept. 24 in the Performing Arts Center. Admission is free. Stevenson's three curricular choirs — Stevenson Choir, Advanced Choir and Patriot Singers — will perform, and the concert will conclude with all three choirs coming together to sing "Circle of Life" from "The Lion King."
Alice Nuteson and Kirstin Snelten will direct the choirs. Alice Dutler will serve as the accompanist, and Jake Baumann and Adina Shaikh will play percussion.
A variety of musical styles will be featured, with one song from American folk tradition by each group. The planned repertoire for the evening includes:
Stevenson Choir
Scarborough Fair (arr. Emerson)
Nine Hundred Miles (arr. Silvey)
Corner of the Sky (arr. Chinn)
Advanced Choir
Ad Astra (Narverud)
Will the Circle Be Unbroken (arr. Moore)
Something's Coming/Tonight (arr. Lojeski)
Patriot Singers
Half Acre (Messe) - featuring Abby Froyshteter on cello
The Ground (Gjeilo)
The Battle of Jericho (Hogan)
Combined Choirs
Circle of Life (arr. Golden)
Original source can be found here.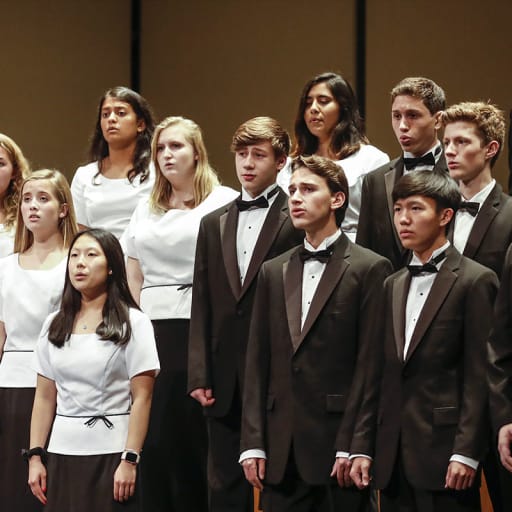 Source: Adlai E Stevenson High School District 125