Lake Zurich Community Unit School District 95 recently issued the following announcement.
Are you in need of a Thanksgiving meal?
St. Vincent de Paul Food Pantry will have turkeys and pantry items available for pickup on Thursday, November 21 from 6:00 p.m.- 7:15 p.m. (See attached flyer for more info) The St. Vincent de Paul Food Pantry is located in the St. Francis de Sales Ministry Center at 135 S. Buesching Rd, Lake Zurich.
St. Matthew's - all Members of all communities are invited to attend Thanksgiving Dinner on Thursday, November 28. Please RSVP by Sunday November 24th. Seating is limited to 200 guests. Call Susan Stewart at 847-209-2696 or email at stmattsrsvp@gmail.com
16th Annual Free Thanksgiving Day Dinner hosted by Culver's in Lake ZurichThanksgiving Day Dinner for anyone in need. A traditional Thanksgiving feast (e.g. turkey, potatoes, stuffing, corn) will be served from 11:30 a.m.-3:00 p. m. on Thursday, November 28.
If your family is in need, click here for more information on how to receive a Thanksgiving meal.
Original source can be found here.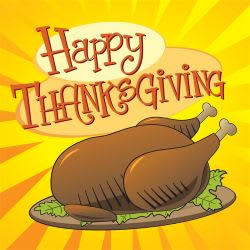 Source: Lake Zurich Community Unit School District 95