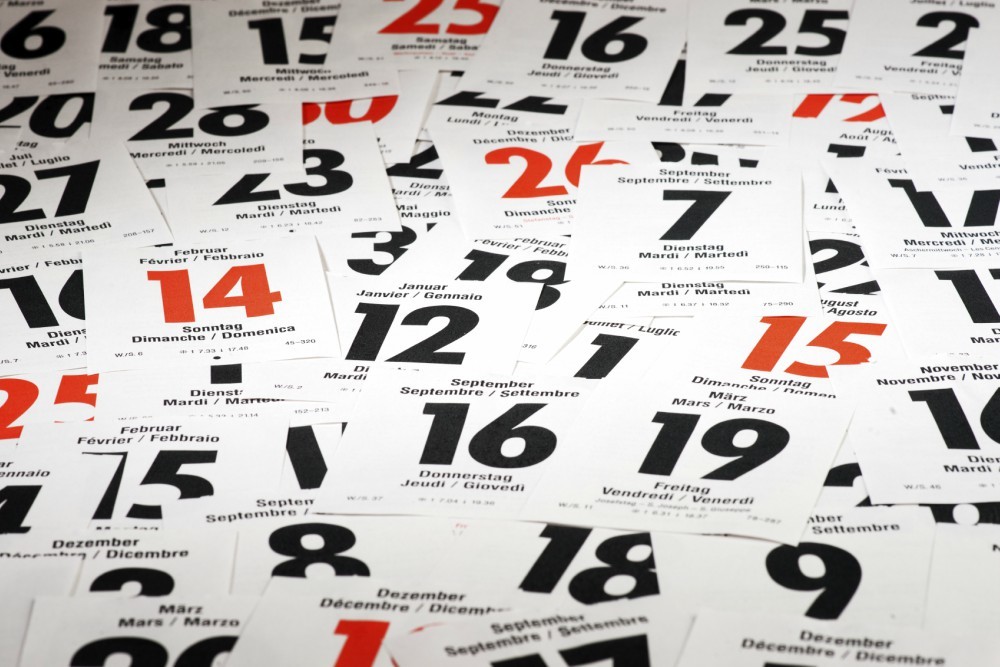 Grant Community High School District 124 recently issued the following announcement.
SCHEDULE & PROCEDURES 2019-2020
Reminders
Student Information

Students are required to stay in class until the end of each exam period.
During students' free period, all students are expected to report either to the Commons or the Library. The Library is reserved for students to use as a quiet study.
Seniors may be exempt from certain first and/or second semester final exams based upon the following requirements:
Performance on School-Wide SAT given in the spring prior to the Senior Year
Students who met the college/career readiness benchmark of 480 on the Evidence-Based Reading and Writing portions of the SAT are exempt from their English and Social Studies finals.
Students who met the college/career readiness benchmark of 530 on the Mathematics portions of the SAT are exempt from their Math and Science finals.
Students who met both of the college/career readiness benchmark scores are exempt from all finals.
Performance in Class
If a senior has earned a cumulative grade of an A for the semester, he/she will be exempt from the semester exam for that semester.
A senior may opt to take an exam for which he/she is exempt if needed to possibly raise the overall semester grade. Teachers cannot require a student who is exempt to take a final exam.
Chromebook Expectations

Students are expected to have Chromebooks charged sufficiently to last for all necessary testing each day. Ask your classroom teacher if a Chromebook will be required for the final exam.
TSI will be open from 7:00 a.m. – 7:35 a.m. each day of final exams for students who need assistance.
TSI will not be open for students to request loaners during final exam testing periods.
If students do not have a functioning Chromebook for a final exam, per teacher discretion, they will be required to either:
Go to the Commons to charge their Chromebook and come back during that day's makeup period to take the required final exam.
Complete a hard copy of the final exam during the assigned period.

Chromebook charging will be available in the Commons and in the student charging towers.
Transportation

Students do not have to arrive on campus until their first scheduled test for the day, if they provide their own transportation. Once on campus, students may not leave until their test day is complete.
Morning buses will run on their regular pickup schedule.
Afternoon buses will run after the last exam each day.
Activity buses will run on Final Exam Days. On Dec. 18 & 19 buses will run at 1:10 p.m. and 3:00 p.m., and on Dec. 20 buses will run at 10:50 a.m. and 12:00 p.m.

Special Education Information

Students in special education study support are to attend their study support class.
Students with IEP accommodations such as extended time or readers will be contacted by special education case managers. A schedule will be coordinated to accommodate these students.

Athletics

Coaches can begin practice with teams after the last scheduled final of the day (not including make-up exams). All practices must be completed by 5:00 p.m.

Breakfast/Lunches on Exam Days

Breakfast will be served on Exam Days from 7:00 a.m. to 7:35 a.m.
Lunches will not be served on exam days.

Textbooks

Book checks will not be required for those classes that cover both first and second semester.
Book returns for semester long classes – Please remind students of the following:

Teachers teaching economics, psychology, sociology, mythology should arrange with Kelly Kauth for in-class pick-up prior to final exams.
For scanning purposes, students must have their ID in their possession.
The condition of books will be noted and appropriate charges will be applied to student accounts.
Students may visit the Bookstore with their books to be returned anytime during the open book return hours on final examination days. The hours for students to return books are the following: Wednesday, December 18, Thursday, December 19 and Friday, December 20 from 7:15 a.m. to 3:00 p.m.
Questions regarding book returns should be directed to Kelly Kauth.
Original source can be found
here
.
Source: Grant Community High School District 124