McConchie wants details of deal that prevented Chicago teacher strike
While the Chicago Teachers Union decided not to strike on Oct. 11, announcing that it had reached a tentative agreement with the city regarding contract negotiations, many are concerned about the cost of the deal.
State Sen. Dan McConchie (R-Hawthorn Woods) is among thoe questioning the transparency of the negotiations.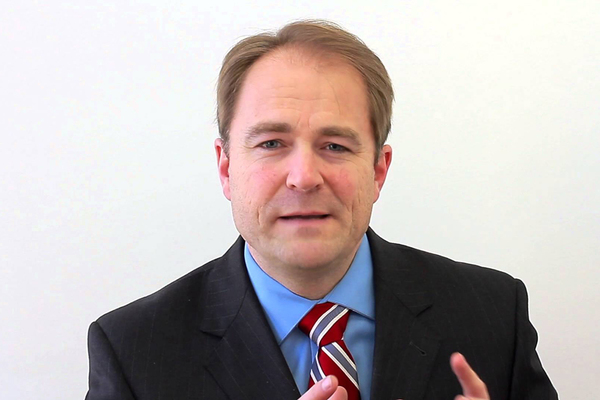 State Sen. Dan McConchie (R-Hawthorn Woods) | Contributed photo
"Well, we don't have all the details as to what is in the agreement," McConchie told the Lake County Gazette. "I think there is a lot of concern about what is in there. Unfortunately, there is not enough transparency for us to know what the agreement even is. We are going to have to wait and see once the details do come out – which could take weeks before we see that. It's unfortunate that we don't have enough transparency in regard to these contracts when they are presented."
While McConchie is pleased that children didn't lose any school time, he questions the price taxpayers will pay for that.
"The unfortunate thing is that the union was essentially holding the children out there as some form of leverage in order to get more money," McConchie said. "That is really unfortunate."
McConchie's concerns over costs stems from serving a state that is burdened by massive debt and taxes. Illinois' high taxes have caused many of its residents to leave or want to leave. A recent survey by the Paul Simon Public Policy Institute at Southern Illinois University Carbondale indicated that 47 percent of registered voters surveyed want to move out of Illinois; 27 percent cited taxes as their top reason.
McConchie said he understands these voters' desire to move.
"People are voting with their feet," McConchie said. "They feel as if they don't get sufficient representation on behalf of their interests in Springfield. As a result, a lot of them have just decided, 'Well, I can go to another state that is perhaps better managed or has lower taxes.'"
McConchie said the freedom of mobility is one of the great freedoms offered by this country. It brings competition and provides citizens with the ability to pursue their dreams. However, it also demonstrates a problem for Illinois.
"Given the fact that so many people want to leave, it definitely demonstrates that we have to have change here in Illinois so that people, instead of wanting to move away, we have people who are knocking on the door wanting to move in," McConchie said.
Voters seemed to agree with McConchie in regard to Illinois' deficiencies, as 84 percent of voters in the survey said Illinois is heading in the wrong direction. McConchie confirmed their assessment by pointing out the massive debt Illinois has accrued.
"We are spending $8 billion more than we have coming in," McConchie said. "We have $8.5 billion in bills right now that are sitting on the comptroller's desk that we can't afford to pay. We have $115 billion in unfunded liabilities for our pensions. People are looking at the situation and saying the system is broken, and it's obviously not working. So it's not surprising that you have so many people that are saying that or saying, 'Hey, perhaps we'll just move to another state that actually has their stuff together.'"
McConchie said fixing the government's inefficiencies means
"We need to rein in government," McConchie said. "We are spending way too much on government. We need to work on a balanced budget and fund the obligations that we have. Downsizing government is going to be an absolutely necessary solution in order to get our state back on track. I think that there is a lot of agreement on that. The issue is the leadership in the legislature who doesn't listen to the people. They are just simply interested in the perpetuation of their own power."
Want to get notified whenever we write about
State Senator Dan McConchie
?
Next time we write about State Senator Dan McConchie, we'll email you a link to the story. You may edit your settings or unsubscribe at any time.
Sign-up for Alerts
Organizations in this Story
Lake Zurich, IL 60047, United States
Lake Zurich, IL - 60047
More News