Salzberg: 'I don't think people believe they have a voice in Illinois'
Taxes are the No. 1 reason why voters want to leave Illinois, according to a survey conducted by the Paul Simon Public Policy Institute at Southern Illinois University, with 47 percent of registered voters who were polled expressing their desire to leave and 27 percent of them citing taxes as the main reason why.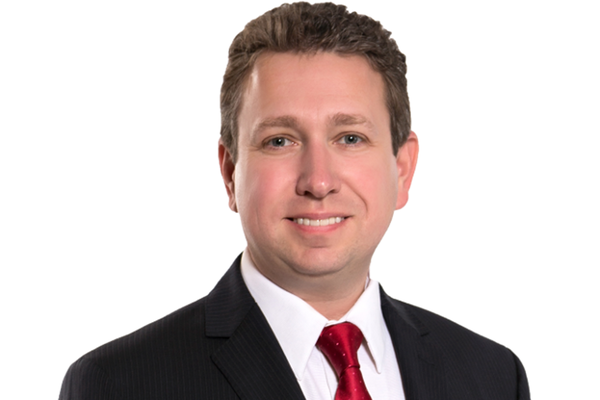 Benjamin Salzberg | Contributed photo
Benjamin Salzberg, the Republican candidate for the District 29 state Senate seat, said he is not surprised by the results and directed his consternation toward the leadership in Springfield and its failed policies. Salzberg, who holds an engineering degree, said lawmakers lack the problem-solving background that he has.
"It stands to reason that we need people who can problem-solve," Salzberg said. "We know that the current people in the legislature do not know how to problem-solve. The only thing they know how to do is to raise taxes. That's the most logical thing to do for these people, but it's not. You cannot raise taxes before you can know and understand what the root cause is all about."
The state must tackle several problems that have made it difficult for people to be gainfully employed and support their families, Salzberg said.
"We need to understand where the inefficiencies are, why we are losing money and how to bring back jobs," Salzberg said. "Right now, we have licensures restricting people from working. We're putting barriers up to people who want to work. We can't have all this. Because of this, no new jobs can be created and no new companies are forming. People can't work for these companies because they don't exist."
Salzberg targeted Illinois state senators and their inability to bring solid change to the state. He also singled out his opponent, state Sen. Julie Morrison (D-Deerfield) for her low rating among small businesses.
"The only thing that these senators know how to do is to increase taxes because they have done nothing to bring back companies and they did not create a climate that is pro-business," Salzberg said. "I know that Julie Morrison has a 29 percent small-business rating. It's awful. She flunked. She literally received an 'F' rating for creating new businesses in Illinois."
Salzberg said the more voters elect people like Morrison, the bigger the hole the state will find itself in. Salzberg spotlighted the nickel-and-dime tactic of taxing that Chicago Mayor Rahm Emanuel is using as an example of failed policies. The most recent example is a proposal on taxing plastic bags in Chicago.
"Let's just start taxing dogs walking on the sidewalk," Salzberg said. "When is enough enough? Are we going to tax people just to breathe the air? This is getting too much. We need to have problem-solvers here."
Salzberg said fixing a problem begins with realizing that there is a problem.
"That's before you can fix the problem," Salzberg said. "The people in the state Senate don't even know they have a problem in order to fix the problem. They continuously increase taxes, doing the same thing over and over again, because they don't know exactly what problem they have. They only know what to increase."
Salzberg, a business consultant who helps companies fix their problems, said that to fix Illinois, the root cause of the problems needs to be discovered.
"We have to bring back businesses, and we have to look at the inefficiencies," Salzberg said. "We have to establish what the root causes are about. Once we establish the root causes, we have to identify what to focus on first that will bring back people to Illinois."
Salzberg, who said he still believes in the great potential and resources of Illinois, said many voters have lost faith in the state.
"I don't think people believe they have a voice in Illinois," Salzberg said. "The confidence level is lost. This is not a good situation. They have no voice, and they don't know what to do."
Want to get notified whenever we write about
Benjamin Salzberg for State Senate
?
Next time we write about Benjamin Salzberg for State Senate, we'll email you a link to the story. You may edit your settings or unsubscribe at any time.
Sign-up for Alerts
Organizations in this Story
1954 1st Street
Highland Park, IL - 60035
More News