Village of Deerfield Board of Trustees met September 18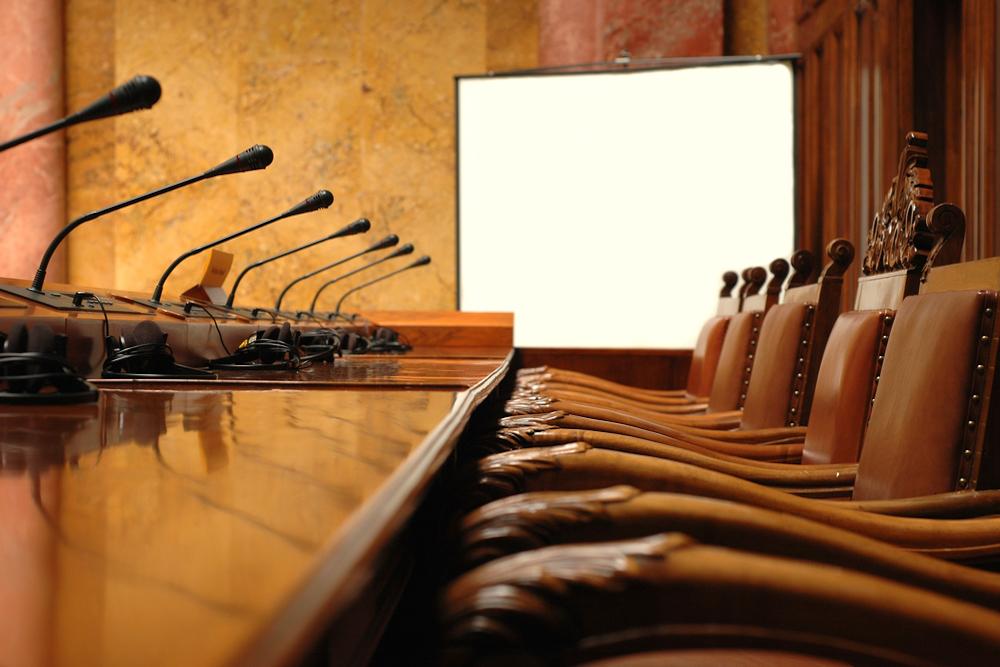 Village of Deerfield Board of Trustees met September 18
Here is the minutes provided by the Board:
The regular meeting of the Board of Trustees of the Village of Deerfield was called to order by Mayor Harriet Rosenthal in the Council Chambers of the Village Hall on September 18, 2017, at 7:30 p.m. The clerk called the roll and announced that the following were:
Present: Harriet Rosenthal, Mayor
Robert Benton
Thomas Jester
Mary Oppenheim
William Seiden
Barbara Struthers
Absent was: Dan Shapiro
and that a quorum was present and in attendance. Also present was Village Manager Kent Street and Village Attorney Matthew Rose.
Pledge Of Allegiance: Students form Caruso and Shepard Middle Schools 2017 Destination Imagination Global Champions led those in attendance in reciting the Pledge of Allegiance. The students introduced themselves and spoke about their favorite part of Destination Imagination. Mayor Rosenthal is proud that both middle schools won this international competition.
The parent sponsors introduced themselves. The students had to go to two levels before traveling to Tennessee. Some states did not have a team that placed while Illinois, specifically Deerfield, had two different teams. It was nice to have both schools have great success.
Mayor Rosenthal presented the students with street signs that will be placed at the entrances to the Village.
ComEd Presentation: Darren Boundy, ComEd External Affairs Manager, presented highlights of the work done in Deerfield since 2011. He discussed distribution automation devices that help avoid sustained outages to customers. Instead of power outages, residents have momentary disruptions. They also installed 4,500 feet of spacer cable that take a smaller footprint for heavily wooded areas. Mr. Boundy reported they have replaced 14 miles of underground residential distribution cables. Some of the other programs include assessing 53 manholes and refurbishing 25 of them. They replaced 3,600 feet of main line cable on three circuits. They routinely perform inspections on 21 cables and made 99 repairs. Mr. Boundy noted they trimmed 100 miles of tree line adjacent to the power lines in the Village. Mr. Boundy noted ComEd has 8,800 meters in Deerfield and have replaced all but 29 of them with Smart Meters.
Trustee Jester asked about the outage in the southwest quadrant. He asked if there is a reason to think about burying the line running behind Village Hall. Mr. Boundy will speak with staff regarding burying the lines. Trustee Struthers questioned which type of wire are more cost-efficient. Mr. Boundy noted that it would depend on the situation and he did not want to speculate. Trustee Oppenheim, who lives in Poets' Corner, thanked ComEd for the service improvements.
Minutes Of Previous Meeting: Trustee Oppenheim moved to approve the minutes from the September 5, 2017, Board of Trustees meeting. Trustee Struthers seconded the motion. The motion passed unanimously on a voice vote.
Bills and Payroll: Trustee Benton moved to approve the bills and payroll dated September 18, 2017. Trustee Jester seconded the motion. The motion passed by the following vote:
Ayes: Benton, Jester, Oppenheim, Seiden, Struthers (5)
Nays: None (0)
Public Comment: There were no Public Comments on non-agenda items.
Reports:
Report And Recommendation Of The Plan Commission Re: Request For Approval Of A Special Use For A Beauty Salon And Spa For A Jon 'Ric Spa At 654 Deerfield Road In The Former Rht Kitchen And Bath Store (Jon 'Ric International And Jonathan Berger/Bensenville Associates, LLC.
The Plan Commission held a Public Hearing on August 24, to consider the request for a Special Use for a beauty salon and spa in Shopper's Court. The Plan Commission voted 6-0 in favor of the request.
Rene Herman and Laurita Chen, Co-Owners of Jon'Ric Spa were present. Ms. Chen presented highlights about their company, why they want to locate their business in Deerfield and their services and plans. Ms. Chen stated they would have up to 13 patrons and employees in the facility at one time. She noted a traffic and parking study was performed. The employees will have to park in the rear of the building and customers can park either in the front or the rear of the building.
Trustee Struthers noted the parking lot has one accessible parking space in front and two or three behind the Italian Kitchen. She asked if the petitioners would consider asking Mr. Berger for an additional handicapped parking space that would be close to their building. Ms. Chen indicated the back entrance will be made accessible at the location. Trustee Oppenheim suggested making the rear door as visible and noticeable as possible. Vinny David, Property Manager with Bensenville Associates, reported they have cleaned up the vegetation. They will also trim the landscaping to assist with visibility.
Mayor Rosenthal expressed concern about the number of parking spaces. She indicated parking in front is very difficult and there is currently no easy access to Italian Kitchen. Mr. David will look into modernizing the back area to make it more appealing. He reported they repaved and striped the parking lot and want to ensure it is safe for pedestrians. Mr. David noted that some patrons are parking in the Village's Rosemary Lot. He is trying to enforce employee parking in the rear of the building. Mayor Rosenthal believes the parking will be very challenging as people will park where it is most convenient. She is also concerned with the number of non- retail uses in the center. There is a bank, a dry cleaner, Shred 415, a real estate office and now a spa, representing 50% of the businesses, that do not generate sales tax.
Trustee Oppenheim moved to accept the Report and Recommendation of the Plan Commission. Trustee Benton seconded the motion. The motion passed by the following vote:
Ayes: Benton, Jester, Oppenheim, Seiden, Struthers (5)
Nays: None (0)
Consent Agenda:
There were no items on the Consent Agenda.
Old Business:
Ordinance Approving A Final Developent Plan For An Independent Living Facility Located At 1627 Lake Cook Road (Jewish United Fund / Jewish Federation Of Metropolitan Chicago, JFMC Facilities Corporation And Banner Development, LLC) - 1R
Mayor Rosenthal requested the matter be tabled per the petitioner's request.
Trustee Oppenheim moved to table the request. Trustee Struthers seconded the motion. The motion passed by the following vote:
Ayes: Benton, Jester, Oppenheim, Seiden, Struthers (5)
Nays: None (0)
New Business:
There was no New Business.
Discussion:
Public Art Open House: Mayor Rosenthal reported there will be a public art open house tomorrow night at the Deerfield Library.
Ribbon Cutting: Mayor Rosenthal reported Shred 415 will have a ribbon cutting tomorrow.
Mayor Rosenthal attended a ribbon cutting for the new Women's Health Center at Highland Park Hospital.
Harvest Fest: Mayor Rosenthal reported Harvest Fest is Saturday. The day starts with the Farmers Market featuring a Touch-a-Truck and great children's activities. In the evening, there will be live music and food from 5:30 to 9:00 p.m. Fresh Thyme will provide free hot dogs and roasted corn. Nothing Bundt Cakes will be providing dessert. The event is sponsored by the DRB Chamber of Commerce, Lake Shore Recycling, Nothing Bundt Cakes and Fresh Thyme. Mayor Rosenthal reminded participants of the annual bags tournament to register in advance.
Trustee In The Town: Trustee Seiden reported the last Trustee in the Town will take place on Saturday at the Farmer's Market.
Trustee Jester and Trustee Shapiro will be available to answer questions.
Adjournment:
There being no further business or discussion, Trustee Oppenheim moved to adjourn the meeting.
Trustee Jester seconded the motion. The meeting was adjourned at 8:23 p.m.
The next regular Board of Trustees meeting will take place on Monday, October 2, 2017, at 7:30 p.m.
http://www.deerfield.il.us/AgendaCenter/ViewFile/Minutes/_09252017-346
Want to get notified whenever we write about
Village of Deerfield
?
Next time we write about Village of Deerfield, we'll email you a link to the story. You may edit your settings or unsubscribe at any time.
Sign-up for Alerts
Organizations in this Story
More News