GOP challenger Idstein: Yingling is 'Madigan's go-to guy'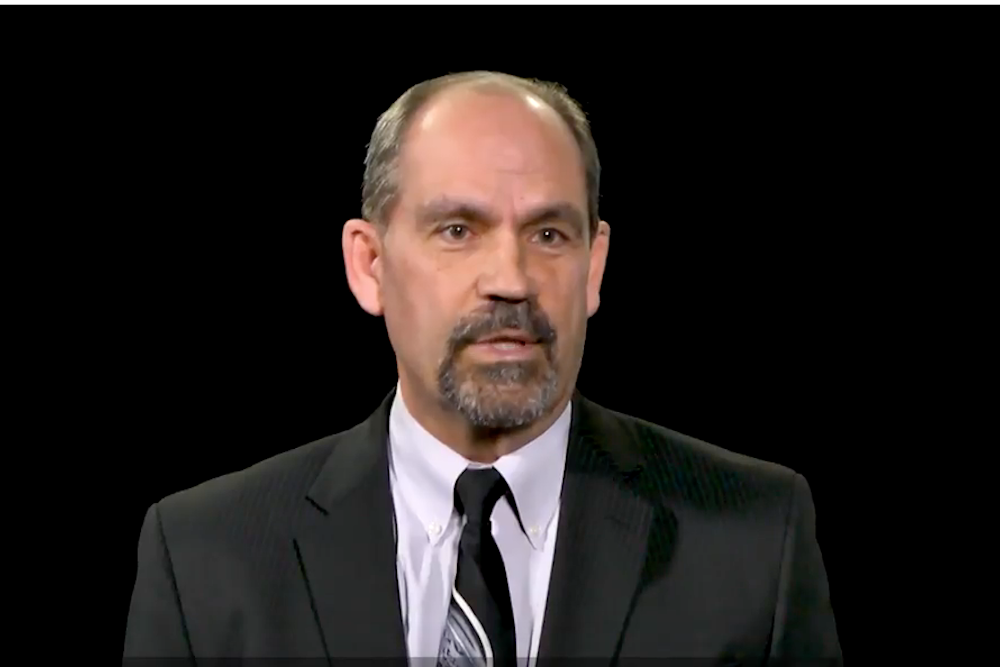 Ken Idstein: Change must begin with a change in leadership.
Ken Idstein doesn't think it takes a genius to figure out what's crippling Illinois.
"Illinois is failing to keep families here because the state has not remained competitive for a long time," Idstein told the Lake County Gazette. "When families look at what they are paying compared to other families in other states, it becomes clear that they are not receiving the best return on their investment.
Rep. Sam Yingling
"Einstein's definition of insanity plays to our situation, where we keep electing these same corrupt politicians into leadership positions and then somehow we expect that the result will somehow be different," he said.
A new Illinois Issues Survey strongly suggests a growing number of residents may have finally had enough, with 53 percent saying that they've considered putting the state in their rear view mirror.
In addition, 74 percent polled agree that the state is on the wrong track, including 59 percent of those in households earning upwards of $100,000, where residents admit that they too have dreamed of being elsewhere.
The sobering results are in keeping with those uncovered in a 2016 Paul Simon Public Institute survey that found 47 percent of residents would rather live elsewhere because of the state's sky-high taxes.
"If Illinois wants to keep its residents, then the state would be wise to take drastic measures to minimize every single tax burden that compels its citizens to find a home in another state," said Idstein, running against Rep. Sam Yingling (D-Grayslake) in the 62nd District.
"Property taxes are too high because the state has failed to meet its obligation to be the primary funder for schools because it has consumed itself with pet projects."
Lawmakers' callous attitude towards the needs and desires of their constituents has also played a big role in so many people now looking for greener pastures, Idstein said.
"The state income tax was raised by 32 percent last year, despite the clear indication from those who fled Illinois that they were being taxed out of their homes," he said. "If elected, I will make it my top priority to fight for lower taxes so that Illinois families can get some much-needed relief."
With Illinoisans already paying some of the highest property tax rates in the country, Illinois Policy Institute recently reported the state is one of just three where owning a home has become viewed as a worse investment since the Great Recession.
"Change must begin with a change in the leadership in the General Assembly," Idstein said. "Once we accomplish that, then we can start the tough task of making Illinois into the economic powerhouse that it once was and could be again."
Voters shouldn't expect to see Yingling ride to their rescue, Idstein added.
"I believe that actions speak much louder than words," he said. "My opponent is Madigan's go-to guy and as such it is no surprise that he has refused to oppose his party's proposal for a statewide property tax. If he was genuinely sincere about reducing the tax burden on his constituents, he would have been a steadfast opponent to the proposal."
The 62nd House District includes parts of Avon, Fremont, Grant, Lake Villa, Warren and Wauconda.
Want to get notified whenever we write about
Friends of Ken Idstein
?
Next time we write about Friends of Ken Idstein, we'll email you a link to the story. You may edit your settings or unsubscribe at any time.
Sign-up for Alerts
Organizations in this Story
More News