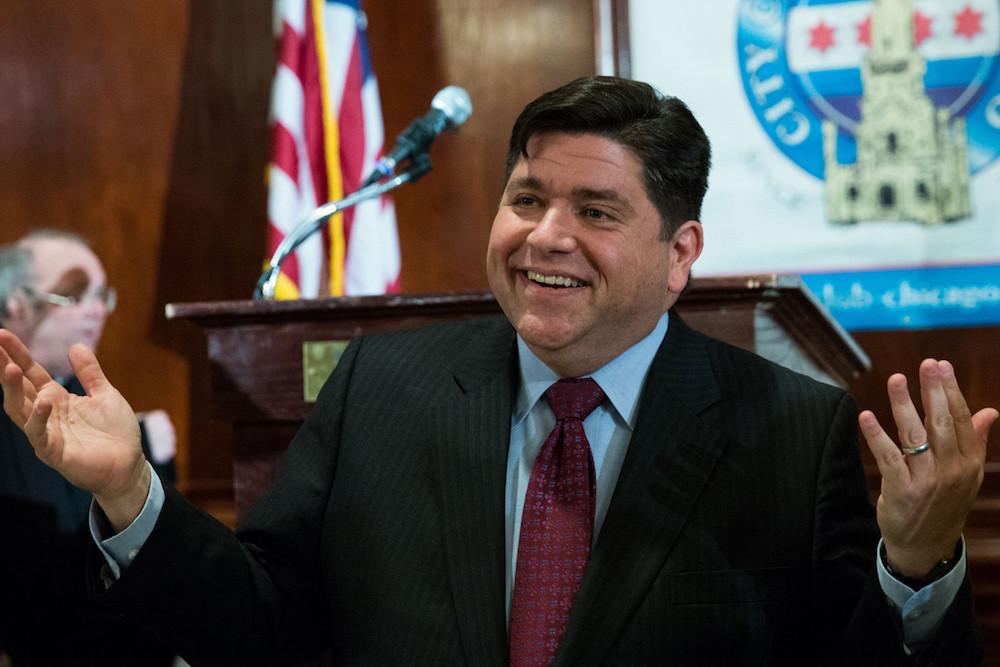 Gov. J.B. Pritzker
Illinois' loss has been Wisconsin's gain in the wake of the state doubling its gas tax to 38 cents per a gallon earlier this summer.
"Fuel sales in both locations [are] way up," Robert Forsyth, president of Moto Inc., the owner of two Moto Mart gas stations located just across Illinois state line on Interstate 270 in Missouri and in Indiana on Interstate 64, recently told Illinois Policy Institute (IPI).
Sam Dharni, owner of Dharni's Gas and Foods in Antioch, Illinois reported struggles.
"[Wisconsin] is like 30 cents cheaper, at least … whatever my cost is, their cost is 30 cents lower," he told IPI. "If I'm working on no margin, they're still making 30 cents more."
The loss at the pump has had a trickle-down effect for the entire business. Dharni said his gas sales were down by as much as 50 percent last month and lost sales overall soared to as high as $8,000.
At Moto Mart locations in Illinois, a loss in convenience store sales is likewise proving costly to the bottom line.
"Remember, cigarette taxes were already $2-a-pack more in Illinois than Missouri, and a large part of our sales are cigarettes," Forsyth told IPI. "Those just went up another $1, so there's a $3-a-pack difference now."
Forsyth points a finger of blame at Gov. J.B. Pritzker and lawmakers in Springfield he says have demonstrated a disdain and disregard for some of those who can least afford it. Everything from the state imposing a $15-an-hour minimum wage to the gas tax hike and all the other new or added levies has taken a toll.
"Pritzker put a dagger in the heart of the Southern Illinois economy," Forsyth told IPI, adding all across the state many of the new policies are wreaking havoc as companies elect to steer clear of the state because of its reputation for being hostile to business.
With Illinois already home to the third-highest gas tax burden in the country, IPI estimates that the gas tax will cost every Illinois motorist at least $100 more in annual fuel costs.