Baffled by state's dire debt outlook, Salzberg calls for competent leadership in Illinois
Benjamin Salzberg finds Illinois' backlog of bills reaching a potential $10 billion by the end of 2016 to be a bit perplexing.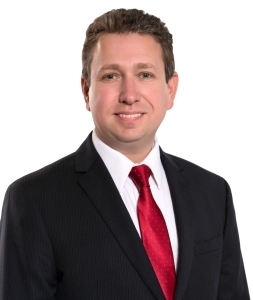 Benjamin Salzberg
The numbers, coming from Comptroller Leslie Munger, paint a dire picture of the state's finances and its fiscal future.
"This situation is inexplicable and unacceptable," Salzberg said. "We all know what happens if we don't pay our bills. This issue is key to why I'm running for state Senate. It transcends party affiliation. It's about competence."
Salzberg, is running for Senate in District 29. He asserts that his background as a mechanical engineer and a Six Sigma Lean specialist, one who specializes in fixing problems for businesses, will help him transform Illinois.
"As a business transformation specialists, I fix broken companies and identify the root causes of their problems," Salzberg said. "Ten billion is just the bill backlog for this year. That doesn't include pensions or the past accumulated debt of over $159 billion. Illinois is a broken company due to the current leadership. Fixing the type of financial issues facing Illinois is what I do best and have done successfully for years."
Salzberg has had years of practice solving problems for major corporations such as ADP and Amtrak. He hopes to utilize his knowledge to place Illinois back on track. Part of the recovery will be to stop the bleeding of businesses and people leaving the state.
Many prime working-age adults have left by the thousands and within that group are the millennials, who have been exiting Illinois in significant numbers in the hope of finding better opportunities elsewhere.
No other state in the Midwest is losing as many adults at such a rapid pace. The state is not creating enough incentives for the newer generation to stay, Salzberg said.
"People in all demographics are leaving Illinois due to the dire economic situation in the state," Salzberg said. "Millennials in particular have the most to lose if things don't change in Illinois. There is a real possibility that some Illinois colleges will be forced to close due to a lack of state funding."
The state has made it hard not only for young workers but for businesses to hire those young workers, he said.
"Companies like (Oreo maker, Mondelez International), who have been here for years, have given up on Illinois and moved out of the state," Salzberg said. "A young job seeker should only have to worry about getting and doing a good job, not whether their new employer is going to close shop and move to a state that's more willing to work with businesses."
Many young workers feel like they are not being represented by the elected leadership in Springfield, Salzberg said. As an exemplification of their frustration, many have chosen to support the re-mapping initiative, which seeks to redo the legislative district map in the state; however, that effort hit a large obstacle when Cook County Circuit Judge Diane Larsen ruled against the amendment recently, citing that it did not fit the narrow requirements of the Illinois Constitution.
Independent Maps, the group that is spearheading the effort, is filing an appeal.
Salzberg echoes present sentiments about the current map, stating that it fails to represent the people of Illinois.
"Our legislative districts don't reflect the communities they represent or the constituents who live there," Salzberg said. "Whether for or against re-mapping, all the voters should be offended by the democratic leadership's attempts to take power away from the voters."
The mechanical engineer wants to re-engineer the state. He has been enjoying the many conversations he has had with the people in his district.
"It's been a pleasure getting to meet the people of the 29th District," Salzberg said. "They have validated all the reasons that were the impetus behind me deciding to run for state Senate."
He acknowledges the concerns many share, concluding that Illinois needs a change in leadership in order to make the state great again.
"There's a lot of frustration out there, even more than I could have guessed," Salzberg said. "Both Democrats and Republicans are fed up with the way the state has been run for the past decade. We need competent leadership that will rise above party ideology to work together to make Illinois prosperous."
Want to get notified whenever we write about
Benjamin Salzberg for State Senate
?
Next time we write about Benjamin Salzberg for State Senate, we'll email you a link to the story. You may edit your settings or unsubscribe at any time.
Sign-up for Alerts
Organizations in this Story
Benjamin Salzberg for State Senate
More News