Salzberg says state's financial dysfunction bludgeoning middle-class families
Illinois has not yet recovered from the recession that hit the nation in 2008, and the state's slow convalescence has affected its citizens who are experiencing one of the worst personal-income recoveries in the U.S.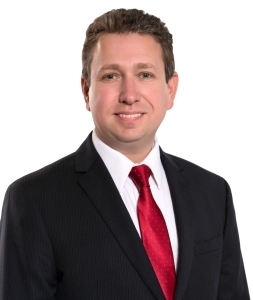 Benjamin Salzberg | Contributed photo
Benjamin Salzberg, a Lean Six Sigma business consultant and Republican running for the Dist. 29 State Senate seat, said the state is doing very little to help the recovery.
"They're not recovering from the recession," Salzberg said. "Even worse than that, the amount of income that the middle class receives doesn't correlate with the taxes – like the property taxes which are three times the amount -- dating back to 1990. That is extremely bad."
Salzberg said this non-reciprocity is affecting the dwindling middle class in Illinois, placing an incredible burden on them, affecting families and their children.
"You have to make sure that inflation rates and such correlate with one another, and that is not happening in the state of Illinois," Salzberg said. "And so we have middle-class jobs and middle-class income that are much lower. Families are having a harder time paying for colleges for their children. Their children are suffering."
Salzberg, a state-certified educator who holds a master's in teaching, understands the hard decisions made by parents in regard to their children's future. Their decision affects the future of the state.
"Parents don't want their children to suffer," Salzberg said. "So what do they do? They look at their children's faces, and they don't want to upset their children. So they move. When they move, how do you think their children will feel? They made friends in Illinois. They want to stay here, but they just can't do it. And because of that, we are not progressing along."
Salzberg said the party in charge at the Capitol has done little to help progress or provide solutions.
"The Democrats – the machine – is not helping with the growth for the middle-class income or growth with jobs or companies," Salzberg said. "And so we have to be able to come up with a solution to look at the whole picture. It's not just saying "let's just create higher taxes from property or income," but saying "how can we create an incentive to bring back companies, but also to keep our families here. To keep them intact."
The family's individual unit, its health and its viability often have been overlooked by politicians, Salzberg said.
"We don't even talk about how this is even impacting the internal structure of a family -- about (how it affects) the wife or the children," Salzberg said. "I mean the psychological impact it has on them. People don't talk about that. Let's talk about the psychological impact of Illinois. That is what is so critical."
Salzberg said the state has to act like a functional family.
"We need to function together as a team, as a whole," Salzberg said. "In order to do that, we have to work toward a goal, and that goal is to create the environment and infrastructure...Right now, it is not working because Illinois doesn't have people like me. I am able to identify and understand the process and understand what needs to be done."
Salzberg's expertise comes from over 20 years of experience as a Lean Six Sigma consultant, helping businesses both large and small reduce waste, inefficiencies and redundancies. Salzberg's work has helped companies save millions of dollars and hundreds of jobs, and he wants to bring this level of experience to Springfield.
"You hear on TV that 'we have a problem and vote for me because I am this particular person,'' Salzberg said. "Well, it's more than 'we have a problem.' Because of my background, I can utilize problem-solving methods to determine the root cause and (create) the action plans. I am able to transfer my knowledge because I am an educator. My abilities are really adept to understand what is really happening."
Salzberg said solving the problems in Illinois is just part of the solution to fixing the state.
"We need to not only problem-solve but – and this is the one critical thing I do at PTD Partners and the one thing that makes a heck of a difference -- (we need to) control the process," Salzberg said. "How do we control behavior? By behavior, I mean people need to take responsibility for their actions. You have to do that."
Without taking responsibility for your actions, process and change cannot happen, Salzberg said. Making people responsible for their actions is his profession.
"That's what I do very well," Salzberg said. "I work with a lot of different people. I love people. I believe that I can lead the entire process and the state to a better way."
Salzberg hopes he can convey his plans and solutions to voters at his upcoming "Stand Together and Make Illinois Sweet" fundraiser at Sweet Pete's on Aug. 23 in Lake Forest.
"That's what I will be talking about in my next fundraiser," Salzberg said. "To make Illinois sweet again. What does it mean? How do we go and do that? That's very, very important."
Salzberg then reaffirmed the importance of families in Illinois.
"I'm focused on family life because we need to give our children a prosperous life in Illinois," Salzberg said. "That is so critical. My attention is on all the families who have lost their jobs, who can't support their life because of what is happening in Illinois. I want to help the people of Illinois to create a better future. That is the reason why I am running."
Want to get notified whenever we write about
Benjamin Salzberg for State Senate
?
Next time we write about Benjamin Salzberg for State Senate, we'll email you a link to the story. You may edit your settings or unsubscribe at any time.
Sign-up for Alerts
Organizations in this Story
Benjamin Salzberg for State Senate
More News