Salzberg praises 'No Budget No Pay' bill, warns of health care crisis on horizon
Benjamin Salzberg, the Republican running for the District 29 State Senate seat, said every business sector in Illinois needs to be examined and commends Comptroller Leslie Munger for shedding light on the situation when she proposed her "No Budget No Pay" bill which ties legislators' paychecks to the passage of a balanced budget.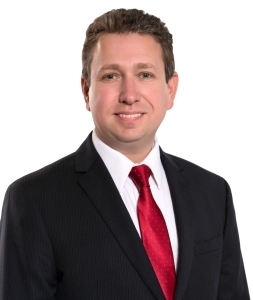 Benjamin Salzberg | Contributed photo
Salzberg derides Springfield for its inaction.
"(They should not get paid) because they are not working for the people of Illinois," Salzberg said. "Whether (the bill) is a good idea or not, I think it is a great idea to bring attention to what is not being done."
Salzberg said the state as a whole needs to work together.
"We need to be on the same page," Salzberg said. "Everybody needs to communicate. Everybody needs to take responsibility for what is going on in the state. In the House, we need to work together and get some type of reform…to help the people that are struggling. Every sector and every area needs to be looked at. This is a big problem if people do not work together for some type of resolution."
One of the sectors needing resolution is manufacturing in Illinois. The state is losing massive amounts of manufacturing jobs to neighboring states such as Michigan, which recently surpassed 600,000 new manufacturing jobs. Many analysts have said that the loss of manufacturing is a huge contributor to high unemployment in the state.
The state cannot afford this, Salzberg said.
"Manufacturing companies in Michigan are surpassing those found in Illinois, yet the economy in Michigan is smaller," Salzberg said. "This will have a really hard impact in Illinois. We have to do something to prevent further layoffs and moves from corporations by assessing and analyzing why they are moving away and target ways to keep companies by decreasing taxes and permits to make it easier for companies to effectively operate here in Illinois. We need to make a pro-business atmosphere so that families can live here, have a life, spend and afford education for their children."
Making things affordable for the state's residents may be difficult, as health insurance premiums are set to skyrocket next year.
"Another problematic situation is our health care here in Illinois," Salzberg said. "Companies are dropping out of the Obamacare exchange. Health care is probably going to soar by up to 45 percent or 55 percent in 2017. We can't have that."
Salzberg questions how people and families will afford health care if the premiums rise. Salzberg is especially concerned over the penalty put in place for those without insurance.
"By law, you have to have health care," Salzberg said. "Illinois, as far as the marketplace goes, we have no competition. It will have a direct impact to how people are going to function and be able to afford health care. The atmosphere for Illinois…someone needs to look at this. You cannot have another weight on top of people."
While Salzberg scrutinizes the way legislators drag their feet on reforming the state, he praises Gov. Bruce Rauner for proposing changes and signing bills, such as a recent one that gives ex-cons a second chance at life.
"That is definitely heading in the right direction because, instead of having people populate the jail system, let them come to work and make them be responsible," Salzberg said.
Responsibility is one of Salzberg's high standards, and Auditor General Frank Mautino fails to live up to that standard.
"I do not feel that a gentleman at such a position, who is supposed to make sure our money is going to the right area, should be under federal investigation for his own personal finances during his campaign," Salzberg said. "He doesn't want to turn over his financial information to the Illinois Board of Elections. This is not transparent, and the people of Illinois need to know that this is extremely scary because the auditor general is the most critical position with regard to knowing where our money is going."
Salzberg will continue his campaign to hold legislators accountable for their actions. Salzberg's recent fundraising event helped spread his platform's message on values he believes the State Senate needs.
"We were talking about the state and what changes we need to get it back in order," Salzberg said.
The fundraiser went well, and Salzberg was able to communicate to the voters how his skills in education, engineering and problem solving would be able to help the state in every sector.
Want to get notified whenever we write about
Benjamin Salzberg for State Senate
?
Next time we write about Benjamin Salzberg for State Senate, we'll email you a link to the story. You may edit your settings or unsubscribe at any time.
Sign-up for Alerts
Organizations in this Story
Benjamin Salzberg for State Senate
More News