Salzberg: High property taxes, low inventory, rising prices sap housing market
Chicago's housing market saw a sharp decline in July, compared with July 2015.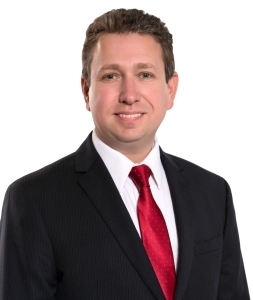 Benjamin Salzberg | Contributed photo
Suburban home sales plummeted by 7.3 percent, with 11,716 homes sold in July, compared with 12,645 sold in July 2015, the real estate trade group Illinois Realtors said. Chicago proper saw a decrease of 11.9 percent. While home sales declined, prices have been steadily rising, by 5.8 percent.
Benjamin Salzberg, the Republican candidate running for the District 29 state Senate seat and a managing real estate broker, said many factors are fueling this sales slowdown and higher prices, one of which is low inventory.
"We are seeing that…we don't have much inventory now," Salzberg told the Lake County Gazette. "I am a part of the National Realty Association. We don't have a lot of inventory, and why is that? The reason why is because a lot of people are upside down on their houses still. They want to sell, but they can't because they know they will lose money. That's the first thing."
The second factor is the high property taxes, which Salzberg said is a major dilemma and has been scaring away potential buyers. This combination of low inventory and high property taxes has turned the housing situation into a seller's market.
"A lot of that has to do with buyers buying," Salzberg said. "What we are seeing now is that a lot of homes…I'm looking at the inventory, and the houses are going up. The reason why the houses are going up is because of the lack of inventory. So you have people that are scared to buy, a lack of inventory, and you have people that don't want to put their house on the market because they are upside down."
These various issues have caused prices to go up.
"And so the people…can raise the rates and get money on their houses because they feel that there are not a lot of houses on the market," Salzberg said. "It's supply and demand. On the other hand, the buyers don't want to buy it because of the high property taxes and the increase in home prices."
Salzberg has seen the effects of the housing decline firsthand when he assists clients.
"I have a lot of customers that don't want to buy new homes because they are much higher than they should be in the market, and they have no inventory," Salzberg said. "I have a person who wants to sell their house, but they know that they are going to be backward on it, and they are going to owe money. They are upside down. It is a short seller, so this is a big problem."
Salzberg said that if the state continues down this path, the market will collapse, and he said he is slowly witnessing this collapse with his clients.
"In the state of Illinois, if we are going to continue on this path, we see a lot of homes not just being unsold, but going into foreclosure," Salzberg said. "I have seen people who have lost their homes because of the high property taxes. There is a lot of dynamics going on here with the housing market right now in Illinois, and it's extremely sad."
Salzberg said first-time buyers will have an extremely difficult time buying a house because of the high property taxes and prices. Couple that with the high unemployment rate and shaky job security as businesses leave the state, and first-time buyers are understandably hesitant to live in Illinois, Salzberg said.
"How are they supposed to buy a house here in Illinois?" he asked. "If you want to buy a house right now in Illinois, if you come over here, and you have a hard time finding a job because the job market is shaky right now, would you buy a house?"
The general environment in Illinois, from housing to employment to its government, takes away the people's ownership of the state, and that needs to change, Salzberg said.
"The government doesn't own Illinois," Salzberg said. "The people of Illinois own the government, but unfortunately, it looks like it's the other way around. The Illinois government owns the people. This should not be and could not be. The people need to own Illinois."
Salzberg said the only way to take back Illinois is by voting this November, and he hopes that voters will be educated on what is happening in the Assembly and, come November, will take back ownership of the state.
Want to get notified whenever we write about
Benjamin Salzberg for State Senate
?
Next time we write about Benjamin Salzberg for State Senate, we'll email you a link to the story. You may edit your settings or unsubscribe at any time.
Sign-up for Alerts
Organizations in this Story
Benjamin Salzberg for State Senate
More News