Salzberg says surge in voter registrations indicates state's voters want change
The State of Illinois is observing the highest number of registered active voters since 1970, and Benjamin Salzberg, Republican candidate for the District 29 state Senate seat, is both amazed and excited at the surge.
"That is amazing," Salzberg told the Lake County Gazette. "Absolutely amazing. I'm keeping positive. I'm going and gaining ground as much as possible from grass roots and volunteers to try to spread the word with what is happening here in the State of Illinois and how to change it and what we need to do."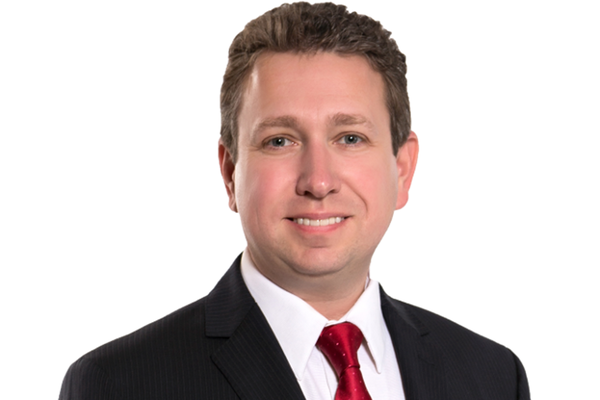 Benjamin Salzberg | Contributed photo
As of last week, there are currently 7.99 million registered active voters and 758,000 inactive voters. The number will likely surpass 8 million by Election Day.
This surging voter-registration trend may be reflecting a desire for change in the state, given the current state of unemployment and Illinois' fiscal crisis.
The latest job numbers for September revealed a shrinking workforce and manufacturing sector.The state gained a net of 7,400 new payroll jobs, but 5,500 people dropped out of the workforce. It also lost 800 manufacturing jobs. People and businesses are leaving.
Salzberg lamented that companies like Colbert Packaging are leaving, and major businesses like Google are wary of expanding in the state.
"Every day, we look at the news in Illinois, and we see companies leaving," Salzberg said. "Every day, we see this. It's incredibly upsetting. Google was supposed to come here with its entire force to create all these jobs and then they pause operations in Illinois because of the atmosphere we have, like lack of funding and high property taxes. Then we have Colbert packaging, who decided to go to Wisconsin because of the incentives Wisconsin gave them. We see this over and over again."
Salzberg, who is a business consultant and an engineer, said Illinois needs to make changes before it sees a total collapse.
"The climate here in Illinois needs to change," Salzberg said. "Sooner or later, all the major companies will leave, and the job market will collapse. It's already collapsing. We have over 105,000 people who have (left the workforce) and are not being counted in the numbers."
The people are struggling, Salzberg said, lamenting recent news of food-stamp enrollment growing faster than the state population.
"We have another dilemma now, with people unable to feed themselves, which is also a very upsetting situation," Salzberg said. "Food-stamp enrollment outpacing population? How is that possible? Why is this happening? Again, you have to ask for the root cause."
Salzberg said the causes of many of the state's problems originate in its inability to create a business-friendly environment.
"The reason why this is happening is because we are creating an adverse environment for businesses to stay here," Salzberg said. "Without businesses, we have no jobs. Without jobs, we can't pay for housing or food. Without any of this, we have to depend on the government."
Salzberg alleged, offhandedly, that maybe this dependency on government is what his opponent, state Sen. Julie Morrison (D-Deerfield) desires.
"Maybe this is a thought that I have, maybe that is what Julie Morrison wants us to do," Salzberg said. "She wants us to depend on the government so that they have that power over our heads in Illinois so that we have to abide by the rules and regulations of the government."
Salzberg said leaders in the Assembly have created a turbulent environment that will, inevitably, lead to no one staying in the state. The only person left will be the one holding the bag, Salzberg said.
Above all else, Salzberg said he is tired of the lip service that Morrision and members of her party, such as House Speaker Mike Madigan (D-Chicag) and Senate President John Cullerton (D-Chicago), gives to the people. Their words do not reflect their actions, Salzberg said.
"Their actions show they don't want to help the people," Salzberg said. "All of their (policies) are destroying people's lives. My hope is that the people from Illinois will vote accordingly to help the state and to remove the people that are hurting the state."
Want to get notified whenever we write about
Benjamin Salzberg for State Senate
?
Next time we write about Benjamin Salzberg for State Senate, we'll email you a link to the story. You may edit your settings or unsubscribe at any time.
Sign-up for Alerts
Organizations in this Story
Benjamin Salzberg for State Senate
More News