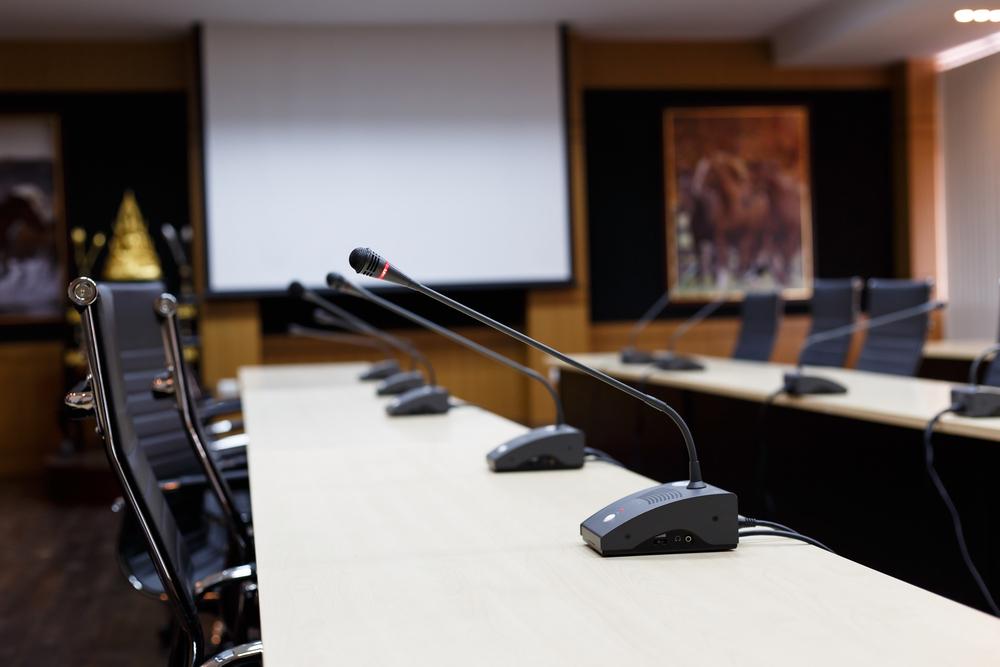 Village of Wadsworth Board met May 15.
Here is the minutes provided by the Board:
Call to Order: President Ryback called the meeting of the Village Board of Trustees to order at 6:00 pm.
Pledge of Allegiance: President Ryback led the Pledge of Allegiance.
Roll Call: In attendance were Village President, Glenn Ryback; Village Trustees Ben Dolan, Ken Harvey, Robert Hayden, Doug Jacobs and James Zegar, Village Clerk, Evelyn Hoselton; Village Administrator, Moses Amidei and Village Attorney, Adam Simon were also in attendance. Trustee Geralyn Hansen was absent.
Special Business: Newport Township Assessor Jerome Behrens discussed the real estate tax bills that were recently mailed to property owners. He indicated the Newport taxing rate was down by 2%, and at 3.5 is the second lowest in Lake County. He offered information about the homestead exemption and exemptions for senior citizens with income levels no greater than $55,000. He expects the "blue cards" to be mailed in August. Blue cards provide the current assessed value and expected increases for the next taxing cycle. Behrens encouraged all to call his office if real estate tax questions arise.
The Wadsworth Queens were on the agenda, but encountered a scheduling conflict which prevented them from attending.
Public Comment: There was no Public Comment.
Establish Consent Agenda: A motion was made by Trustee Harvey, seconded by Trustee Zegar, to establish a consent agenda for the following items:
a. Approval of the May 1, 2018 Village Board Meeting Minutes.
b. Approval of the Treasurer's Report as of April 30, 2018.
c. Approval of Checks Issued Between Meetings, April 18, 2018 to May 15, 2018, totaling $75,098.04 and Special Report for March 22 to April 17 totaling $7,340.22.
d. Approval of Bills To Be Paid as of May 15, 2018 in the amount of $18,920.53.
Voice vote: Ayes-all Nays-none. Motion carried. Trustee Hansen absent.
Approval of Consent Agenda: A motion was made by Trustee Harvey, seconded by Trustee Hayden to approve the consent agenda as amended.
Roll call vote: Ayes-all Nays-none. Motion carried. Trustee Hansen absent.
Discussion of removed topics: There were no removed topics.
Old Business:
There was no Old Business.
New Business: Trustees discussed a Temporary Certificate of Occupancy for the new Toor's Truck Center Facility at 43067 Old US Highway 41. The owners were present to update Trustees on construction progress, noting that a fire pump test was scheduled for the next day. Some trim work in the restaurant will also be completed before it opens. Brief discussion followed, with Trustees agreeing that removal of the temporary double-wide trailer-office would be good for business operations.
A motion was made by Dolan, seconded by Zegar, Authorizing the Village President to issue a Temporary Certificate of Occupancy valid through June 20, 2018, contingent on the future fire pump test and successful installation and test of the Ansul exhaust hood in the restaurant.
Roll Call vote: Ayes-Dolan, Hansen, Harvey, Hayden, Jacobs, Zegar. Nay-none.
Motion carried. Trustee Hansen absent.
Village President's Report: President Ryback reported on his recent attendance at a downtown meeting of the Chicago Metropolitan Agency for Planning, where he is a member of the Council of Mayors.
Village Attorney's Report: Attorney Simon did not provide a report.
Village Administrator Report: Administrator Amidei does not yet have anything to report for the business incentive program which The Shanty is awaiting. An update will be provided by the Village Attorney at the next meeting.
A Wadsworth Trails resident requested a minor curb repair to be done in conjunction with his driveway replacement. Trustees elected to leave the cracked curb in place, though the resident may repair same when they repave their driveway later this summer. The guardrail at the end of Yorkhouse Road has been impacted by two motorists during the past two years. The second motorist's damage was paid by his insurance company, but the first had no insurance. Discussion followed on how to pursue remaining damage expenses.
Eight new trees will be planted in Orchard Park tomorrow to replace Ash trees which were previously removed.
The Parks project will begin next week. The west end of Wadsworth Park will be closed and used as a staging area for construction supplies and equipment.
Clearing of a waterway ditch in the Willows is now complete. Significant tree and brush debris has been removed to allow for proper water flow.
Ninth Street was flooding during the recent heavy rainfall. We have permanent signs erected in the area, warning motorists of flooding during such heavy rains. Regardless of those signs being posted, Newport Township Fire Department was called upon to remove 2 cars and their owners when the cars stopped running in the deepest water.
Flooding also occurred again on 29th Street, which drains west to the tree nursery by the following day. Wadsworth and Beach Park have purchased enough vacant property to re- route the flooding through a proposed new drainage route behind four homes on the south side of 29th Street. Beach Park is ready to begin the project. The water drains 129 acres of a Beach Park subdivision onto 29th Street in Wadsworth.
The 2018 Wadsworth Road Program will begin next week with resurfacing of Ninth Street and 21st Street using a traditional, low-cost "chip-seal" method. Peter Baker must first recondition the equipment as chip-seal is not commonly used any longer in the Lake County area.
As mentioned in the Village Hall report, quotes are being sought to replace the 1925 front door at Village Hall due to erratic operations from age.
Love's Truck Center will present their project to our Plan Commission in the near future. They have been working on procuring approvals from multiple agencies which have jurisdiction over the site for road access, stormwater controls and so forth.
Committee Reports: Finance: Trustee Harvey did not provide a Finance Report.
Public Service: Trustee Hansen was absent and did not submit a Public Service Report.
Planning, Zoning and Plats: Trustee Zegar did not provide a Planning, Zoning and Plats Report.
Ordinance Committee: Trustee Hayden did not provide an Ordinance Committee Report.
Parks and Village Hall: Trustee Jacobs and Administrator Amidei have discussed a problem with the Village Hall front door, which sometimes is difficult to operate. They are seeking prices to replace the original door which was part of the 1925 building construction..
Road and Bridge: Trustee Dolan did not provide a Road and Bridge Report.
Executive Session: A motion was made by Hansen, seconded by Jacobs, to enter Executive Session at 7:03 PM to discuss litigation and personnel.
Roll Call Vote: Ayes: Dolan, Harvey, Hayden, Jacobs, Zegar. Nays: none. Trustee Hansen absent.
Motion carried. The Board returned to regular session at 7:56 PM.
Return to Regular Session Roll: Dolan, Harvey, Hayden, Jacobs, Zegar, Ryback. Trustee Hansen absent.
Results of Executive Session: Trustee Zegar will call Ken Marabella to request a proposal for his work.
A motion was made by Dolan, seconded by Zegar, to approve 3% salary increases for Clavey and Pasko, 1.5% for Richardson.
Roll Call Vote: Ayes: Dolan, Harvey, Hayden, Jacobs, Zegar. Nays: none. Trustee Hansen absent.
Adjournment: There being no further business, the meeting adjourned at 8:03 pm on a motion by Harvey, seconded by Hayden.
Voice vote: All Ayes. Nays – none. Motion carried. Trustee Hansen absent.
https://www.villageofwadsworth.org/vertical/sites/%7B5702D05B-81C2-4112-AF03-27F25734E4B5%7D/uploads/051518VillageBoardMinutes.pdf