McConchie on board with Emanual when it comes to pension COLAs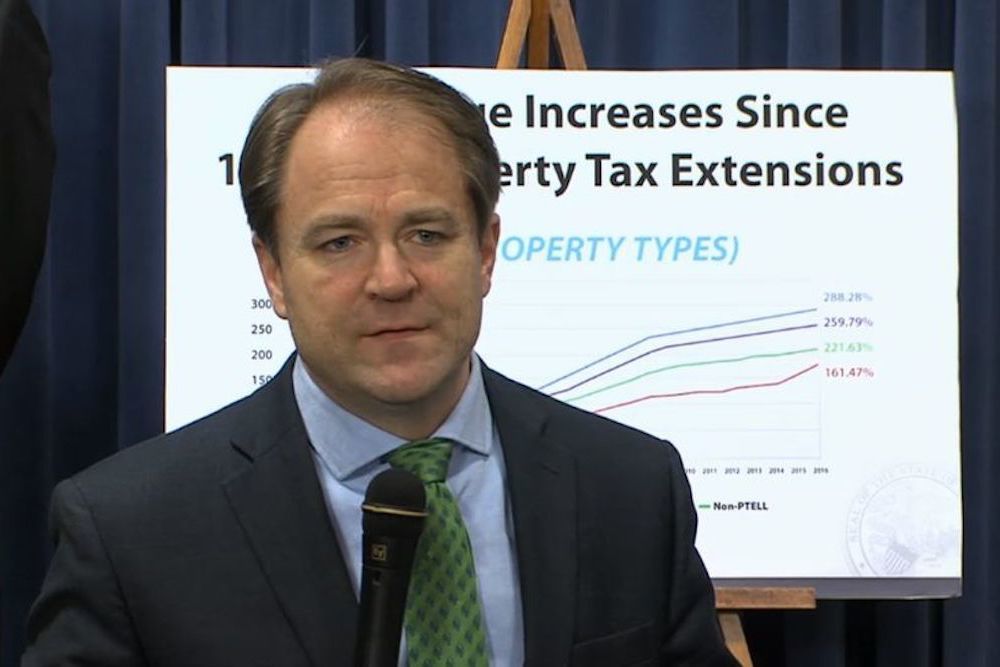 Sen. Dan McConchie
State Sen. Dan McConchie (R-Hawthorn Woods) is praising Chicago Mayor Rahm Emanuel for espousing something he probably thought he'd never see any Democrat step forward to do.
"Glad to see a prominent Democrat finally embrace the fact that the state's pension system (with its 3% compounded COLA [cost of living adjustment]) is unsustainable and a constitutional amendment is required to try to fix this massive (and growing) taxpayer burden," McConchie recently posted on Facebook in response to news Chicago Mayor Rahm Emanuel supports a constitutional amendment aimed at lowering the state's growing pension debt and rate of liability.
Chicago Mayor Rahm Emanuel
The Chicago Sun-Times reports Emanuel, who has already announced he will not seek re-election, plans to pressure the City Council about advancing his previously proposed plan to borrow $10 billion to fund cash-strapped pensions.
Warning of the current widespread "volatility and uncertainty" in the market as it relates to investments, Standard & Poor recently warned that Chicago's BBB+ bond rating could soon be threatened even more.
"A 3 percent compounded COLA in an era of low inflation is not progressive and not sustainable," the Sun-Times reported Emanuel was prepared to contend, according to written excerpts from a speech he was set to deliver, adding: "It made sense in 1970, when we had more workers than retirees and high inflation. But it does not make sense today. What kind of progressive, sustainable system guarantees retirees 3 percent annual compounded pay increases when inflation has been at basically zero and current employees have, at times, been furloughed, laid off or received 1 percent raises?"
Sources told the Sun-Times that Emanuel is now hinting at favoring such revenue-generating alternatives as legalizing marijuana and the idea of a land-based casino.
"Coming at this challenge from both sides—reform and revenue—is the clearest path out of this challenge … and the fairest," the Sun-Times added Emanuel planned to say. "I said that when we started our discussions with labor almost eight years ago. I believed it then. And I believe it today."
Despite having already been hit with $2 billion in recent tax increases to help fund the state's crippled pension systems, the worst may be yet to come given that a five-year ramp to actuarial funding is set to soon run out.
Over the next five years, some estimates say, the city's contribution to all four funds will need to nearly double to somewhere in the neighborhood of over $2 billion.
"In 2020, just around the corner, the city will need another $276 million in new revenue to pay for higher police and fire contributions," Emanuel added. "In 2022, new revenue for the Municipal and Laborers pension funds is projected to increase by $310 million. These contributions must be made. Whatever the results of the coming election, we cannot afford to return to the politics of the past … where promises are made without the means to fulfill them."
Want to get notified whenever we write about
Illinois Senate Republicans
?
Next time we write about Illinois Senate Republicans, we'll email you a link to the story. You may edit your settings or unsubscribe at any time.
Sign-up for Alerts
Organizations in this Story
More News