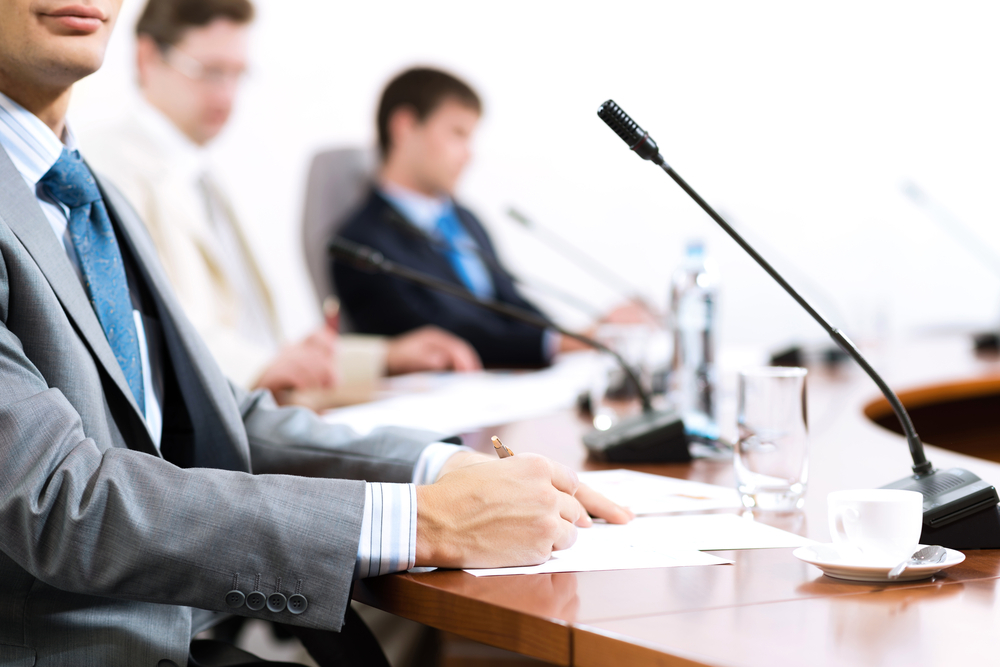 City of Highwood Committee of the Whole met Sept. 3.
Here is the minutes provided by the committee:
CALL TO ORDER by Mayor Pecaro at 6:01 P.M.
1. Roll Call
Present: Mayor Pecaro, Aldermen: Falberg, Hospodarsky, Fiore, Peterson, Slavin, Note: Alderman Levi arrived at 6:03 P.M.
Also Present: City Manager Coren, City Attorney Forte, City Treasurer Jalonek, Assistant City Manager Martin, Administrative Assistant Litjens, City Clerk Baruffi
2. Public Hearing - None
3. Review of Minutes to be Approved
3.1. City Council: August 20 , 2019
3.2. Committee of the Whole: August 20 , 2019
Both sets of minutes will be approved at the Regular City Council Meeting this evening.
4. Appointments (Mayor Pecaro)
5. Review of Bill Warrant List
5.1. 09/03/2019 AP Warrant List
DeMuth invoices and attorney fees were clarified. Tree trimming anticipated schedule is for September 18-19th.
6. Unfinished Business - None
7. New Business
7.1 A Proclamation Honoring Annuziata Pattarozzi In Celebration of Her 100
Alderman Fiore will read the proclamation at the Regular Council Meeting this evening. 7.2 A Discussion on the July 2019 Treasurer 's Report.
Treasurer Jalonek reviewed the July 2019 treasurer's report.
7.3 Consideration of a Resolution Approving an ARC Application for Signage at Life and Death Located at 51 Highwood Avenue.
The Council will approve the Resolution at the Regular City Council Meeting. This establishment will provide counseling services.
7.4 Consideration of a Resolution Approving an ARC Application for Façade Renovation at Doris Bridal Located at 448 Sheridan Road.
This is within the TIF district and part of the façade program. Jack Wykel was present and wants to get started prior to snowfall.
The Council is in agreement with the Appearance Review Committee.
7.5 Consideration of a TIF District Façade Improvement Grant Award-Doris Bridal: 448 Sheridan Road.
The Council will approve the grant award at the Regular City Council Meeting.
7.6 Consideration of an Ordinance Amending 4-1-7: Classification of Licenses in the Highwood City Code to Add a Class L Liquor License-Pazzo di Vino.
The building is located at 524 Sheridan Road. The owner also purchased the property next door, 526 Sheridan Road. A Class L license distilling, wine, and beer.
The Council will approve the ordinance at this evening's Regular Council meeting.
7.7 A Discussion on a Request from Celebrate Highwood to Financially Support Special Events in the Community.
Discussion ensued. Council requested a representative of Celebrate Highwood present at a future Committee of the Whole regarding their request.
7.8 A Discussion on a Request from District 112 to Work on an Automated Traffic Enforcement System Related to the Approaching, Overtaking, and Passing of a School Bus.
The law firm which Alderman Levi is employed represents the school district, therefore, he will not participate in this discussion. Note: Alderman Levi left the room at 7:08 P.M. and returned at 7:10 P.M. Discussion ensued. Currently, an intergovernmental agreement is being drafted between school district 112. The intergovernmental agreement is necessary as the local police department would enforce citations for violations. Council decided to wait on decision until the draft could be reviewed and to review the agreement between Highland Park and the school district.
7.9 A Further Discussion on Policy Issues Impacting the City of Highwood Following the Passage of HB 1438 'Cannabis Regulation and Tax Act.'
The Council discussed the implications of the State of Illinois passing HB 1438. There was concurrence that being an early adopter and proactive in identifying the best dispensary operator would lead to a better outcome than being reactive and having the best operators locate in other communities. The Council believed the special use permits should be limited to one. They directed Staff to work with the Planning & Zoning Commission to identify the best zoning districts to allow for recreational dispensaries to apply for a special use. The Planning & Zoning Commission did not need to address the question of whether it should be allowed or not, only where it would be located.
8. Executive Session (If Necessary)
9. Any Action Necessary Coming Out of Executive Session
10. Adjournment
Moved by Alderman Fiore, seconded by Alderman Slavin to adjourn the meeting. All present voting aye, by voice vote, motion carried. Mayor Pecaro adjourned the meeting at 7:44 P.M.
http://www.cityofhighwood.com/AgendaCenter/ViewFile/Minutes/_09032019-696