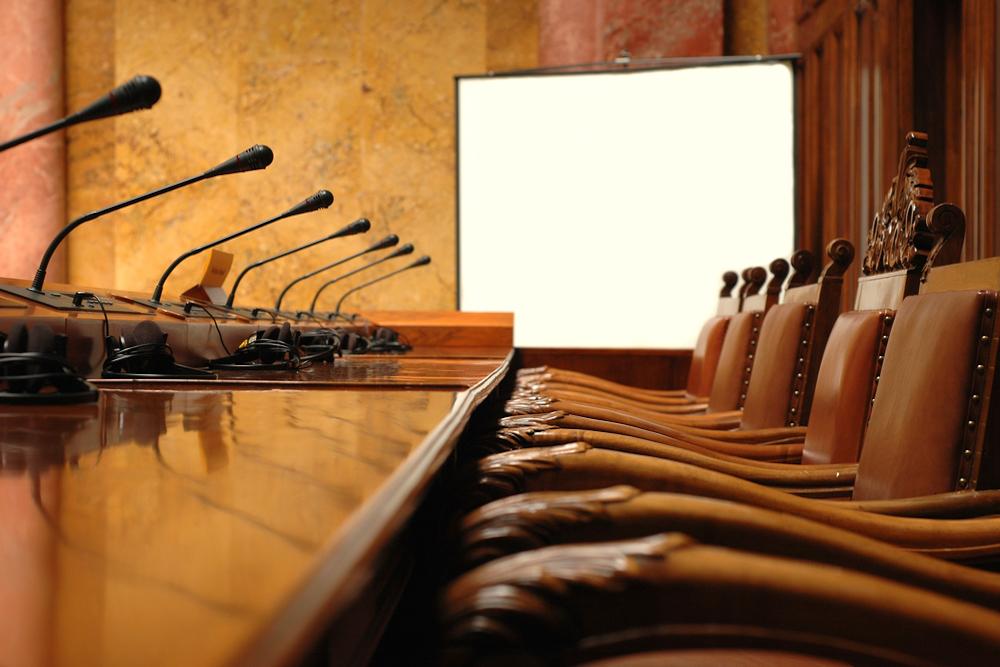 City of Lake Forest City Council met Sept. 16.
Here is the minutes provided by the council:
CALL TO ORDER AND ROLL CALL: Honorable Mayor Pandaleon called the meeting to order at 6:30pm, and City Clerk Margaret Boyer called the roll of Council members.
Present: Honorable Mayor Pandaleon, Alderman Beidler, Alderman Rummel, Alderman Preschlack, Alderman Goshgarian, Alderman Moreno and Alderman Buschmann.
Absent: Alderman Morris.
CALL TO ORDER AND ROLL CALL 6:30 p.m.
Mayor Pandaleon made opening comments stating that because it is a workshop meeting, there will be no decisions about projects and, that the City Council will set direction for Staff.
City Manager Wicha remarked staff was asked to update the capital needs worksheet, and acknowledged staff for their hard work, adding that the intent of the meeting is to take an overall look at the Capital Fund Policy, Revenues and Asset needs in the City.
1. DISCUSSION ON CITY COUNCIL FISCAL POLICY AND GENERAL FUND BALANCE
-ELIZABETH HOLLEB, FINANCE DIRECTOR
Ms. Holleb gave an overview of the historical analysis of the General Fund and how The City of Lake Forest compares to other communities in bond ratings and fund balances. Four fiscal stress scenarios were reviewed. Ms. Holleb reviewed transferring General Fund surplus and incorporate that practice into the policy. The City Council had discussion on the scenarios, General Fund balance related to the FY20 budget, and communicating to residents. Consensus of the Council was to change the word "will "to "may" allocate in the policy.
2. DISCUSSION OF SELF-IMPOSED AND EXTERNAL LIMITATIONS ON CAPITAL FUNDING
-ELIZABETH HOLLEB, FINANCE DIRECTOR
Ms. Holleb gave the background on the CIP fund that included limitations and parameters along with targets, history and self-imposed limitations. The City Council had discussion on PTELL Tax Cap, Municipal Price Index, Debt Service Capacity, obligation to the Library, and past referendums related to bond issues.
3. DISCUSSION OF FUNDING TARGETS FOR FY21-25 CAPITAL IMPROVEMENT PLAN
-ELIZABETH HOLLEB- FINANCE DIRECTOR
Ms. Holleb reviewed the monopoly exercise results with the City Council. CIP process was reviewed, cost of deferred maintenance both building and fleet, bringing on a consultant to review facility needs and the difference between objective and subjective. The City Council had discussion on the preliminary funding costs of 7.3 million vs. the 4.8 in funding available, rate of return and direct impact of project work.
4. PRESENTATION OF UPDATED 2014 STORM WATER STUDY
-MICHAEL THOMAS, PUBLIC WORKS DIRECTOR
-MATTHEW MOFFITT AND EMILY GRIMM, BAXTER & WOODMAN
Mr. Thomas and Emily Grimm gave a brief presentation on the Storm Water Study prepared by Baxter and Woodman. Ms. Grimm reviewed the methodology in which the report was prepared. The City Council had discussion on rainfall amounts and ten-year storm planning, relevant data and weather trends.
5. DISCUSSION ON STORM WATER FUNDING POLICY
-JASON WICHA, CITY MANAGER
City Manager Wicha reviewed current funding strategy, prior funding methodology and Finance Director Holleb reviewed Stormwater projects that were completed and the constituent cost, the history of Stormwater sewer bonds and the 5 year forecast for 1⁄2% sales tax. The city Council and Staff had discussion on policy such as, "as needed" or the three-year cycle and sustainable practices.
6. ADJOURNMENT
There being no further discussion. Alderman Preschlack made a motion to adjourn, seconded by Alderman Moreno. Motion carried unanimously by voice vote at 9:13p.m.
https://www.cityoflakeforest.com/assets/1/27/08_________09-16-2019__City_Council_Workshop_Minutes.pdf