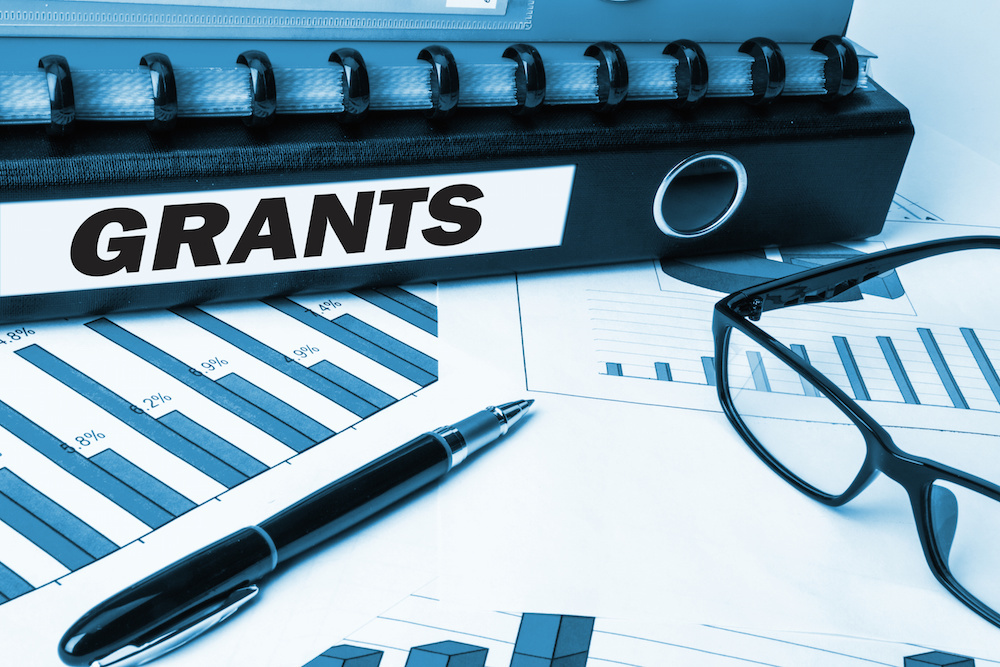 City of Lake Forest recently issued the following announcement.
Members of the Lake Forest Garden Club (LFGC) were present at the Lake Forest City Council meeting on Monday, November 18, to present a community grant totaling $110,000 to fund the expansion of Lake Forest's Recycling Education campaign. This effort aims to reduce local recycling contamination by changing behavior of local residents.
The Lake Forest Garden Club, established 1912, is a long-time partner and collaborator with the City of Lake Forest and a leader in advocating for environmental conservation, beautification and educational efforts that benefit residents, visitors and businesses in Lake Forest and beyond. This large-scale grant, determined by a vote of the Club's members, marks a shift from the Club's recent history of making multiple grants each year in response to requests to fund a variety of community needs. The Club instead voted to dedicate proceeds from its 2018 "Planting with Purpose House and Garden Walk" and related fundraising activities, to make a major, six-figure investment to help the City of Lake Forest augment recycling education and awareness. "This impactful project has high profile partners, and represents a community-wide collaboration to activate residents and spark behavioral change," says Sophie Twichell, Chair of the Club's Grants Committee.
Loren Dixon, Lake Forest Garden Club President, presented the check to the Lake Forest City Council, Aldermen and Public Works staff. "For more than a century, our members have been in the forefront of conservation education and advocacy – locally and nationally," Dixon stated. "We are proud to work in partnership with local organizations to help Lake Forest become an even more conservation-minded, sustainable community. These dollars reflect our members' passion and desire to influence positive changes that create a more sustainable planet."
ABOUT RECYCLING CONTAMINATION
Recycling contamination is a nationwide issue. Recycling contamination occurs when nonrecyclable materials are placed in residential recycle carts, which contaminate materials that are truly recyclable, diverting them to near-capacity landfills. Costs to process contaminated recyclable materials have increased dramatically over the past three years, as the national and overseas market for recycled materials contracts. Not only is it an unsustainable practice, but one that has forced many communities to eliminate their recycling program.
The good news is that 95% of Lake Forest's current residents recycle, however the rate of local recycling contamination is approximately 25%. Some basic changes can make a significant impact on the success of the city's recycling program. The improved behavior will result in more waste material being diverted from landfills and lower recycling processing costs to the City and ultimately local taxpayers.
George Pandaleon, Mayor of Lake Forest, affirmed, "This large-scale investment from the Lake Forest Garden Club is an important example of public-private community partnerships at work in Lake Forest. We are grateful to the Club for its long-standing conservation vision, leadership, advocacy and this very generous support."
The project was one of several significant efforts and programs that Grants Committee members researched during a months-long exploration process. In September it was chosen by a vote of the Club's membership to receive the funding because of its potential for wide-reaching residential action and for upholding the Club's belief in the guiding principle that effective local and national waste management are vital to our health and well-being.
ABOUT THE LAKE FOREST GARDEN CLUB
The Lake Forest Garden Club was founded in 1912 by a handful of forward-thinking women as a volunteer organization dedicated to horticulture and conservation. In 1913, it was one of twelve founding members of the Garden Club of America. From its earliest years, the Lake Forest Garden Club has worked to promote the understanding of the interdependence of horticulture, environmental protection and community improvement. Since 2000, and now including this grant, the Club has made philanthropic contributions totaling over $1 million dollars in the local community. Projects include planting of elm trees along Deerpath Road, from Green Bay Road to Waukegan Road, in memory of soldiers who died in WWI, and planting of daffodil bulbs that bloom in April on the Deerpath Middle School hill in memory of the victims of 9/11. The Club has provided funds for a landscape redesign plan for Market Square in the 1990's, for work at Gorton Community Center, both the former and new Lake Forest Hospitals, the Lake Forest Library, and most recently the re-imagined Forest Park.
Club representatives are advocates for environmental protection in Washington, D.C. at the annual National Affairs and Legislation Conference. The Club supports local scholarships through the Center for Conservation Leadership at Lake Forest Open Lands Association, along with national initiatives and funding for Garden Club of America scholarships.
Original source can be found here.
Source: City of Lake Forest