Waukegan City Council considers South Sheridan Revitalization Plan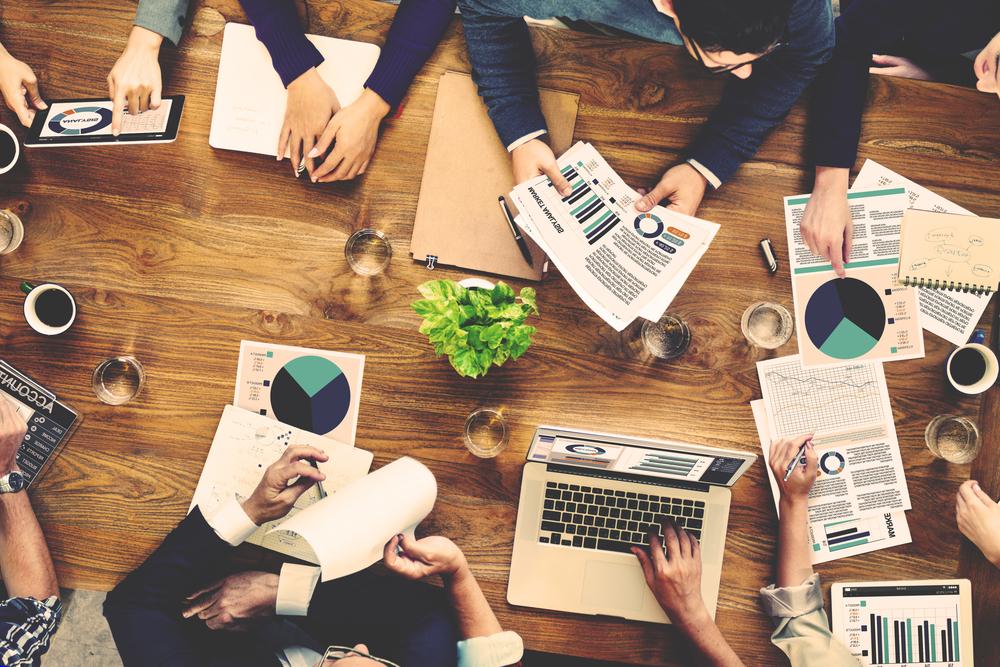 At a meeting this week, the Waukegan City Council considered approving and integrating the South Sheridan Revitalization Plan into the Comprehensive Plan.
Below is the agenda for this meeting, as provided by the council.
Sec. 2-65.1. - Rules of decorum at City Council Meetings.
The presiding officer shall conduct city council meetings in an orderly manner. No person in the audience shall engage in disorderly conduct, including any act that
disturbs, disrupts, or otherwise impedes the orderly conduct of any council meeting or the presentation of any speaker.
During the public comment portion of the city council meetings, if any, all public comments are limited to three minutes per individual. Individuals are directed to be brief
and concise in making their remarks and to address topics directly relevant to business of the city council.
The presiding officer, after one warning, may rule any individual addressing the city council out of order if the individual:
(1) Becomes repetitive;
(2) Exceeds the three-minute limitation;
(3) Makes personal attacks against others;
(4) Makes rude or slanderous remarks;
(5) Becomes threatening or boisterous;
(6) Engages in electioneering for candidate(s); or
(7) Otherwise interferes with the orderly and dignified conduct of the meeting.
If ruled out of order and is found by the chair to be out of order, the individual may be barred from further remarks at that city council meeting and barred from further
attendance at that meeting. This ruling of the chair can be overridden by a two-thirds vote of the aldermen present.
Nothing herein is intended to limit or restrain negative, positive or neutral comments about the manner in which an individual employee, officer, official or council
member carries out his or her duties in public office or public employment of the city.
(Ord. No. 07-O-53, § 2, 5-7-07)
WAUKEGAN CITY HALL COUNCIL CHAMBERS
CITY OF WAUKEGAN
FINAL AGENDA
(9-19-16)
100 N. Martin Luther King Jr. Ave
WAUKEGAN, ILLINOIS 60085
TELEPHONE: (847) 599-2513
DATE: Monday, September 19, 2016 @ 7:00 P.M
I. ROLL CALL
II. INVOCATION
III. MAYOR'S COMMENTS
IV. MINUTES
A. Motion to approve the Regular Meeting Minutes of September 6, 2016.
V. RESOLUTIONS / PROCLAMATIONS / PRESENTATIONS / APPOINTMENTS
A. Waukegan Main Street.
B. Resolution - Celebrating St. Anastasia's Church 90th Anniversary.
C. Resolution - Green Town initiative and demonstration project.
VI. COMMITTEE REPORTS / MOTIONS
SPECIAL JUDICIARY COMMITTEE
A. Adopt as presented an ordinance approving Zoning Calendar #2511, adoption of the South Sheridan
Revitalization Plan as an amendment to the Comprehensive Plan, Petitioner City of Waukegan.
INSURANCE COMMITTEE
A. Motion to authorize the proper City officials to settle the case titled Christian Pfiffner v City of Waukegan, et al,
Case No. 15 L 715, Claim #C645-14-01004-03 for an amount not to exceed $27,500.00.
B. Motion to authorize the proper City officials to settle Claim #C645-15-10150-01 & C645-15-10150-02 for an
amount not to exceed $15,000.00.
FINANCE COMMITTEE
A. Motion to authorize the proper City Officials to approve additional funds to Municipal Well and Pump of Waupun,
Wisconsin for an amount not to exceed $35,360 to complete the repairs on Pump #8 at the Water Plant. This
project was originally approved by Council on May 16, 2016 for an amount of $87,380. Funds for these additional
repairs are available in line item 555-916027018.
VII. OLD BUSINESS
A. Motion to authorize the proper City Officials to adopt an ordinance, modifying Chapter 3, Section 3-44, limiting
the maximum number of Class "EE-B" liquor licenses to five. HELD OVER BY ALDERMAN CUNNINGHAM.
VIII. REPORTS AND COMMUNICATIONS
IX. NEW BUSINESS
A. Approval of Payroll dated September 16, 2016 in the amount of $1,461,911.06 and Final Payout dated
September 16, 2016 in the amount of $2,956.11.
B. Approval of Bills dated September 19, 2016 in the amount of $3,684,796.26.
C. Accept and place on file the Monthly Treasurer's report for the month of August 2016.
D. Approval of all Block Parties
E. Motion to continue nondisclosure of the following Executive Session Minutes in that the need for confidentiality
still exists as to both of these minutes: April 4, 2016 and July 5, 2016. The Executive Session Minutes dated
February 16, 2016 shall be released as they are no longer require confidential treatment and shall be available
for public inspection, all pursuant to the Illinois Open Meetings Act, 5 ILCS 120/2.06(d).
X. ORDINANCES / RESOLUTIONS
XI. AUDIENCE TIME
XII. ALDERMEN'S TIME
XIII. ADJOURNMENT
5:00 Special Judiciary Committee
6:15 Insurance Committee
6:30 Finance Committee
091916F.DOC
Want to get notified whenever we write about
City of Waukegan City Council
?
Next time we write about City of Waukegan City Council, we'll email you a link to the story. You may edit your settings or unsubscribe at any time.
Sign-up for Alerts
Organizations in this Story
More News