Amrozowicz says voter-registration surge a good sign of 'enthusiasm'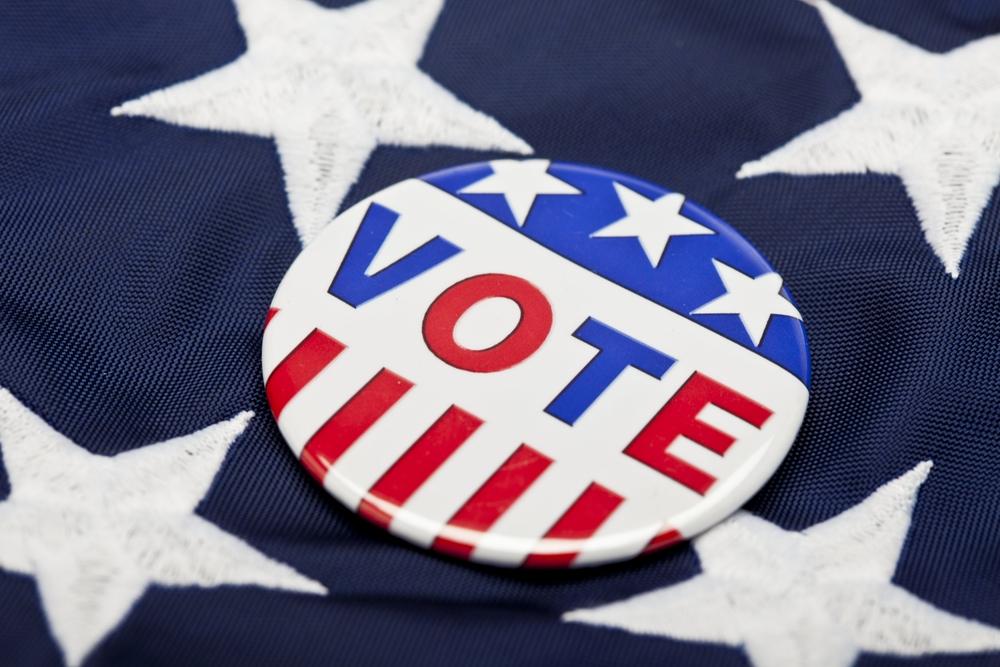 The increased number of registered voters in Illinois is a metric of the enthusiasm, Mike Amrozowicz, Republican candidate for the District 31 state Senate seat, said.
The state is witnessing its highest voter-registration volume since 1970, with the number of registered voters expected to pass 8 million by Election Day next week.
Mike Amrozowicz | Contributed photo
"I think that both the number of registered voters and the increase in voters choosing to vote early or vote by mail show that there is an increase in enthusiasm this year," Amrozowicz told the Lake County Gazette. "Everyone is paying attention to this election cycle. The outcome of my race and other targeted legislative races in Illinois is going to determine the future of our state."
Amrozowicz said it is important for voters to vote accordingly because a future with the same leadership would be detrimental.
"If (House Speaker) Mike Madigan (D-Chicago) and his hand-picked House and Senate candidates are able to maintain their supermajorities, then voters should prepare for a massive tax hike after the election and the continuation of our failed economic policies," Amrozowicz said.
Regardless of the potentially dire outcome, Amrozowicz said he is hopeful that the large number of voters signifies a desire for change.
"However, I'm hopeful that the increase in enthusiasm means there's an increasing number of voters who want a change," Amrozowicz said. "Voters want property tax relief, business-friendly policies to attract jobs, balanced budgets, and political reforms, like term limits and fair maps."
Amrozowicz urged every voter who is heading to the ballot box to ask themselves if they are going to vote for reform and if they are happy with the current situation in the state. If they covet change, then cast a vote for him, he said.
Amrozowicz also advised voters to remain vigilant for signs of voter fraud. This comes in light of recent allegations in Kankakee County of attempted voter bribery and out-of-county residents sending in votes. A woman in Iowa also was recently arrested for allegedly voting twice.
Be vigilant for fraud and change, Amrozowicz said.
"The best way for us to combat voter fraud is for every concerned citizen to keep their eyes open and report any sign of foul play," Amrozowicz said. "Long term, we need to elect honest candidates with a servant's heart to break the power of the Chicago Machine that's trying to defraud the elections to begin with."
It is the people who have the power, not the government, he said.
"The status quo politicians will do anything they can, legal or illegal, to maintain their stranglehold on the state," Amrozowicz said. "But we must always remember that the people have the power. The government works for us. If good people are vigilant and turn out to vote for good candidates, we can turn this state around."
Turning the state around may be difficult, as the recent jobs data conveyed conflicting news. While the state gained 7,400 payroll jobs in September, it also lost 5,500 people, who have dropped out of the work force. The state lost 800 manufacturing jobs as well.
"The economy in Illinois has been nothing but bad news for years now," Amrozowicz said. "We have a business environment that drives out employers and makes it nearly impossible for new companies to succeed."
Amrozowicz will not be deterred, however, and said he still believes in Illinois.
"It is easy to become pessimistic living in this state, but I am an eternal optimist," Amrozowicz said. "We have a great location, a great workforce, great natural resources and an outstanding university system in Illinois. The only thing standing in the way of job growth, higher family incomes and a booming economy are the politicians down in Springfield."
Amrozowicz said the leadership has done little to help alleviate the bleeding. More specifically, he called out his opponent, state Sen. Melinda Bush (D-Grayslake), and her regressive votes.
"My opponent in this race has the worst voting record on business issues of any state senator in Illinois," Amrozowicz said. "We have a lot of anti-business legislators in this state, so being the worst among that group is really saying something. She received an 'F' from the four major business groups that rank legislators."
Amrozowicz said being anti-business ultimately hurts working families, children and social services. Without businesses, the state will not have good-paying jobs, and without good-paying jobs, there would be no resources to pay for schools and to help the needy, he said.
Amrozowicz said that as a small-business owner, he knows what it takes to get the state back on track.
"The economy is the greatest point of contrast between me and my opponent," Amrozowicz said. "I've received the support of the Illinois Manufacturers Association, the Associated Builders and Contractors, and the Illinois Chamber of Commerce. I owned and operated a small business for 12 years. I know firsthand how hard it is for business owners in Illinois. I have a plan to attract companies back to the state and make it easier for existing companies to create jobs."
Want to get notified whenever we write about
Mike Amrozowicz for State Senate
?
Next time we write about Mike Amrozowicz for State Senate, we'll email you a link to the story. You may edit your settings or unsubscribe at any time.
Sign-up for Alerts
Organizations in this Story
Mike Amrozowicz for State Senate
More News