If Martin Filson can talk enough Lake Zurich Community Unit School District 95 voters into it, the almost $78 million bond issue request for school improvements and expansions on the March 20 ballot will fail.
District 95 officials are asking taxpayers to pony up that amount, about as much as the district receives annually under its current property tax levy, when they go to the polls.
Filson has not been quiet about his opposition to the proposal and he told the Lake County Gazette he has many reasons for opposing the expansion and upgrades.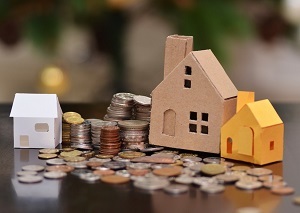 "There are a number of reasons, not just one," he said. "First of all, the school district has bundled a number of things together, some of which are very difficult for any taxpayer to turn down but, of course, it's an all-or-nothing vote."
The all-or-nothing nature of the proposal gives him pause, Filson said. "It's just one of those situations where you look at it as a taxpayer and go, 'Wait a minute, this doesn't look to me to be in the best interest of the taxpayer.'"
It's a head-scratcher in a school district that has lost 800 students over the past decade but that isn't stopping the district from looking to taxpayers to pay for expansion. The decision to ask taxpayers for the additional money stems from a strategic planning process that revealed large-scale upgrades to existing building are needed, District 95 Superintendent Kaine Osburn told a Chicago newspaper in November.
"Ultimately, the value of building a new school, and the type of learning environment and learning spaces, far outweigh trying to do so in an existing building," Osburn said.
Of the additional money, almost $78 million, that school district officials are asking local taxpayers to agree to in next months' election to pay for expansions,
A large chunk of the $78 million the district is seeking, $42.3 million, would go toward tearing down and replacing May Whitney Elementary School. The current school was built in 1929, and then expanded and renovated in 1952 and 1990. At present, May Whitney is far from overcrowded, with only 543 students last year, less than the 616 enrolled in 1996, according to school district records.
Much of the rest of the money the district is requesting would be spent on air conditioning in five of the district's schools and adding "21st-century learning facilities" throughout the district.
Filson, who has been described as "the most vocal opponent" of the proposal, has spoken out during Lake Zurich District 95 board meetings, been the focus for opposition to the proposal, handed out fliers in the area and generally has urged a "no" vote on the expansion he says is not essential. He also says there are some essentials that the school district should be looking at.
"I think there are some things that need to be done, they should go down that path," he said. "They should look at whether these projects show some justification and then be able to relay that information."
However, Filson said he doesn't have an answer for why the school district is losing students. "We have good schools," he said.
"You look at it and you go, 'Well, you've got kids coming out who are well-prepared for college and they can be successful. I see no reason for people to not want to come here.'"