Village of Wadsworth Board of Trustees met June 5.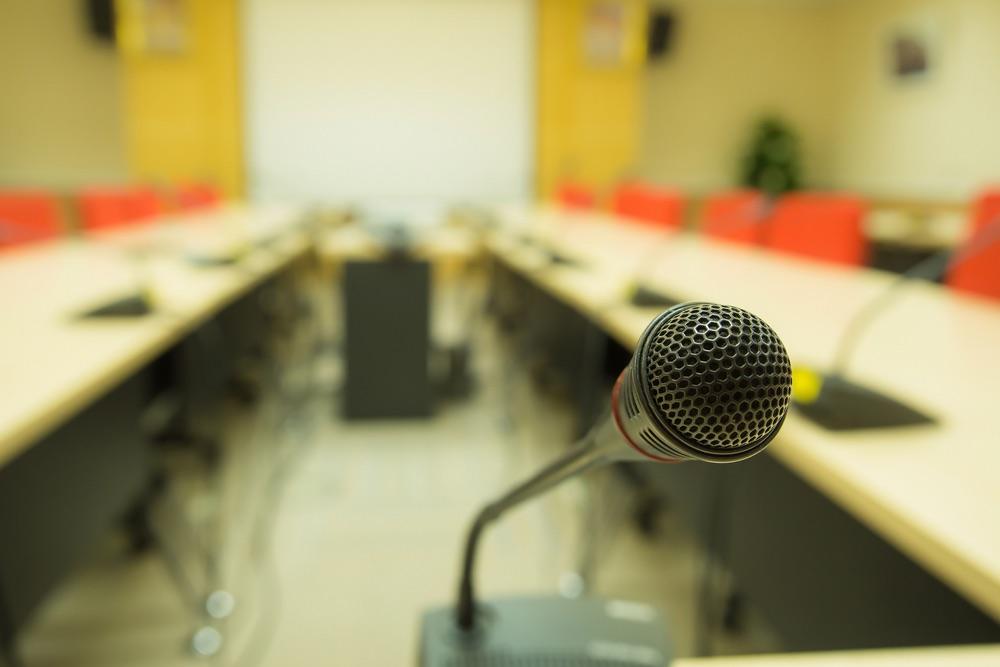 Village of Wadsworth Board of Trustees met June 5.
Here is the minutes provided by the Board:
Call to Order: President Ryback called the meeting of the Village Board of Trustees to order at 6:05pm.
Pledge of Allegiance: President Ryback led the Pledge of Allegiance.
Roll Call: In attendance were Village President Glenn Ryback, Village Trustees Ben Dolan, Geralyn Hansen, Ken Harvey, Robert Hayden, Doug Jacobs and James Zegar, Village Clerk Evelyn Hoselton, Village Administrator Moses Amidei and Village Attorney Kurt Asprooth.
Public Comment: Wadsworth Area Pageant Director Angelique Marie provided an overview of the activities planned for the Queens Program through the Summer of 2019. She discussed the Queens participation at the upcoming Wednesday afternoon Farmers Markets and a possible Golf Outing in the Fall.
Establish Consent Agenda: A motion was made by Harvey, seconded by Zegar, to establish a consent agenda for the following items:
a. Approval of the May 15, 2018 Village Board meeting minutes.
b. Approval of June 5, 2018 Bills to be Paid Report in the amount of $113,455.71.
Voice vote: Ayes-all Nays-none Motion carried.
Approval of Consent Agenda: A motion was made by Harvey, seconded by Hayden, to approve the consent agenda as presented.
Roll call vote: Ayes all, Nays none. Motion carried.
Discussion of Removed Items: There were no removed items.
Old Business: Discussion continued from last meeting regarding a draft economic incentive agreement regarding The Shanty/Captain Porky's project. No action was taken.
New Business: Trustee Zegar referenced a proposal for Municipal Consulting Services provided by retired village administrator Ken Marabella from Marabella Associates, Incorporated. Zegar discussed possible changes that might improve efficiency in Village operations. Marabella provided an overview of information he would be seeking from everyone in the next few weeks and interviews he would be conducting. Zegar expects project completion by end of summer.
A motion was made by Zegar, seconded by Harvey, to accept the proposal as presented by Marabella Associates, Incorporated, dated May 21, 2018
Roll call vote: Ayes all, Nays none. Motion carried
Village President's Report: President Ryback reminded everyone that the Lake County Municipal League general membership meeting this Thursday will feature Lake County States Attorney Michael Nerheim, who will provide an update on the Opioid situation and new ways his office is addressing it. In addition, representatives from the Illinois Housing Department and Lake County Affordable Housing Commission will make presentations.
Village Attorney's Report: Attorney Asprooth indicted his report would be presented during Executive Session.
Village Administrator Report: Administrator Amidei introduced two residents who live near Bayonne and Pickford Avenues. The residents often see vehicles traveling at excess speeds. After discussion, Amidei will dispatch the Sheriff's traffic detail to the area and post additional roadway signs as needed.
Another resident often has traffic driving beyond the pavement end on Dale Avenue, traversing his lawn on their way to Wadsworth Road. Trustees agreed to allow the resident to erect a gate at Wadsworth Road where his driveway terminates. Public Works will install sign posts at the end of Dale Avenue at the end of the paved section, alerting motorists who have previously driven into the lawn area. An indemnification agreement will be provided to the resident by the Village Attorney.
A motion was made by Dolan, seconded by Zegar, to permit the gate installation by the property owner at Wadsworth Road with the execution of an indemnification agreement. Wadsworth will install Red Diamond signs at the north end of Dale Avenue pavement.
Voice vote: Ayes-all Nays-none Motion carried.
Amidei reported on a Movie in the Park Event which will be held after a Wednesday
Farmers Market event in July.
A motion was mad by Harvey, seconded by Dolan, to issue a Special Use Permit Liquor License for the event to Route 41 Roadhouse, Wadsworth.
Voice vote: Ayes-all Nays-none Motion carried.
Amidei reported on tobacco sales to minors in area stores. The Sheriff can prosecute under a County ordinance, but Wadsworth does not have a similar ordinance. After brief discussion, Trustees agreed the County ordinance was adequate and Wadsworth did not need to enact its own ordinance.
Amidei has been maintaining mowing operations in vacant homes with tall grass where lending institutions have failed to keep pace. He generally bills them and later places a lot lien if payment is not received.
Committee Reports:
Finance: Trustee Harvey reminded all Trustees to attend the annual Senior Citizen luncheon to be held at the Newport Township Fire Department this Thursday, June 7 at 11 a.m.
Public Service: Trustee Hansen did not provide a Public Service report.
Planning, Zoning & Plats: Trustee Zegar did not provide a Planning, Zoning & Plats report.
Ordinance: Trustee Hayden did not provide and Ordinance Report.
Road and Bridge: Trustee Dolan reported on communities which permit the operation of golf carts on Village streets. The practice has been instituted in Paddock Lake, Wisconsin and Johnsburg, Illinois. Discussion followed on requirements imposed by the State to regulate golf carts and how it might be implemented in Wadsworth upon Village streets only.
Parks and Village Hall: Trustee Jacobs reported on progress in Wadsworth Park with removal of old fence posts and the finding of significant sub-surface water which is being investigated by the playground equipment installer. He also reported on neighborhood complaints regarding the Waukegan Soccer Complex. Attendees at the complex often wander into Wadsworth resident's yards for various reasons, leaving behind debris of various types.He also reported on an abandoned pool which has no safety equipment to prevent accidental drowning. He is seeking quotes to replace the Village Hall front door with a period-correct style for the 1925 schoolhouse architecture.
Executive Session: A motion was made by Harvey, seconded by Hayden, to enter Executive Session at 8:02 pm. to discuss Pending Litigation.
Roll Call Vote: Ayes: Dolan, Harvey, Hansen, Hayden, Jacobs, Zegar. Nays: none.
Motion carried. The Board returned to regular session at 8:23 pm.
Return to Regular Session Roll: Dolan, Harvey, Hansen, Hayden, Jacobs, Zegar, Ryback.
Results of Executive Session: No action was taken in open session.
Adjournment: There being no further business, the meeting adjourned at 8:24 pm. on a motion by Harvey, seconded by Hayden.
Voice vote: All Ayes. Nays – none. Motion carried.
https://www.villageofwadsworth.org/vertical/sites/%7B5702D05B-81C2-4112-AF03-27F25734E4B5%7D/uploads/060518VillageBoardMinutes.pdf
Want to get notified whenever we write about
Village of Wadsworth Board of Trustees
?
Next time we write about Village of Wadsworth Board of Trustees, we'll email you a link to the story. You may edit your settings or unsubscribe at any time.
Sign-up for Alerts
Organizations in this Story
Village of Wadsworth Board of Trustees
More News