As Gov. J.B. Pritzker pushes forward with a budget plan that would phase out the Invest in Kids private school scholarship program, a group of parents behind the Save My Scholarship campaign to keep the program intact are taking their objections straight to the Capitol Building in Springfield.
The five-year pilot program Invest in Kids began in 2017 to assist children from low-income families living in poorly rated school districts to obtain scholarships to attend private schools. Businesses and individual investors support the fund through tax-deductible donations, but the governor has earmarked the program for dismantling as part of his proposed budget.
One single mother from Springfield recently spoke to WCIA about the impact that cutting the program would have on her family: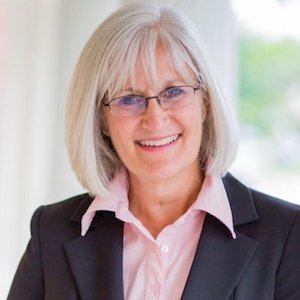 State Rep. Mary Edly-Allen (D-Libertyville)
"This year [my kids] got full rides, so I was super-excited," she said. "But then literally like three days later, I hear that [Pritzker]'s trying to get rid of the program that made me so excited and caused so much joy. I'm like, 'Why would he want to do that?'
"There's so many more moms like me," she continued. "We all live in this community. We're single. We are busting our butts trying to go to work. I already work too many hours as is to not make enough money. Why do you want to make it more difficult on us for our kids to have the same chance? Whether you want to believe it or not, it is a difference. And without programs like this, my kids just don't have a chance."
Pritzker is aiming to limit the donation cap and cut donations by 50 percent each year over the next three years to phase out the program while making public school funding a higher priority. To that end, House Bill 2100 aims to abolish charter school commissions and transfer the former commission to the State Board of Education.
"HB 2100 will result in a state fiscal impact of $460,000 based on a net reduction of $840,000 in state expenditures and a reduction in $1.3 million in state revenue beginning in [fiscal year] 2021," according to the Illinois General Assembly website.
Meanwhile, there is a bipartisan effort underway to save the Invest in Kids program's funding. House Resolution 0289 is being sponsored by Reps. David McSweeney (R-Barrington Hills), Michael J. Zalewski (D-Riverside), Kelly M. Burke (D-Evergreen Park), Anthony DeLuca (D-Chicago Heights), Rita Mayfield (D-Waukegan), Elizabeth Hernandez (D-Cicero), Jonathan Carroll (D-Northbrook), Robert Rita (D-Blue Island), Allen Skillicorn (R-East Dundee) and Amy Grant (R-Wheaton).
Rep. Mary Edly-Allen (D-Libertyville) has supported anti-school choice bills in the past and is anticipated to support the governor's budget cuts, including phasing out the Invest in Kids program, and voting for HB 2100.