Illinois House candidate Chris Bos (R-Lake Zurich)
Ela Township Trustee Chris Bos (R-Lake Zurich), the Illinois House Republican challenger in the 51st District, is blasting rival state Rep. Mary Edly-Allen (D-Libertyville) for being slow to respond to the simmering Downstate rape scandal involving a longtime associate of House Speaker Mike Madigan (D-Chicago), and for being "disingenuous" when she finally did respond late last week.
"She finally posted something on Facebook about the situation, but I think what she had to say was quite disingenuous," Bos told the Lake County Gazette. "She calls out the 'good old boys' club but is more than willing to take their money. She says this is not about politics, but it's really all about politics."
The comments come in the wake of media reports that Madigan's close political ally Mike McClain sent an email in 2012 that referred to a "rape in Champaign," a ghost-payrolling scheme, and the silence about both incidents from a "loyal" government employee, raising questions about Madigan's degree of knowledge about any of the events that were referenced.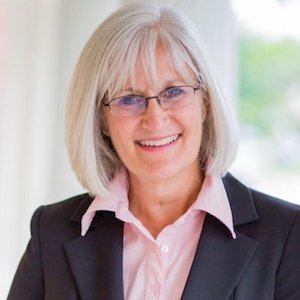 Illinois state Rep. Mary Edly-Allen (D-Libertyville)
"This behavior is utterly unconscionable and must not be tolerated within any level of government or by society at large," Edly-Allen posted on Facebook after a week of not commenting. "The alleged crimes are sickening, and speak to a 'good old boys' mentality and culture wherein despicable behavior, especially towards women, is protected. This must end."
Bos previously hinted that Edly-Allen's silence was related to the nearly $1 million Madigan contributed to her 2018 campaign.
"I would have liked to have seen her come out and demand a full investigation much sooner," he said. "We need to have 100-percent transparency and full accountability from anyone involved in a crime or the cover-up of one."
As for Edly-Allen's stance on Facebook, Bos finds it hypocritical to speak out against the very group of Democratic leaders that helped get her a seat in the Illinois House.
"There's way too much money in politics and in these campaigns," Bos said. "This type of behavior has been going on for years and now with attention on Springfield, people are finally saying 'enough.' Every legislator needs to hold themselves to a higher stand and refuse to receive any of the benefits from all the corruption."