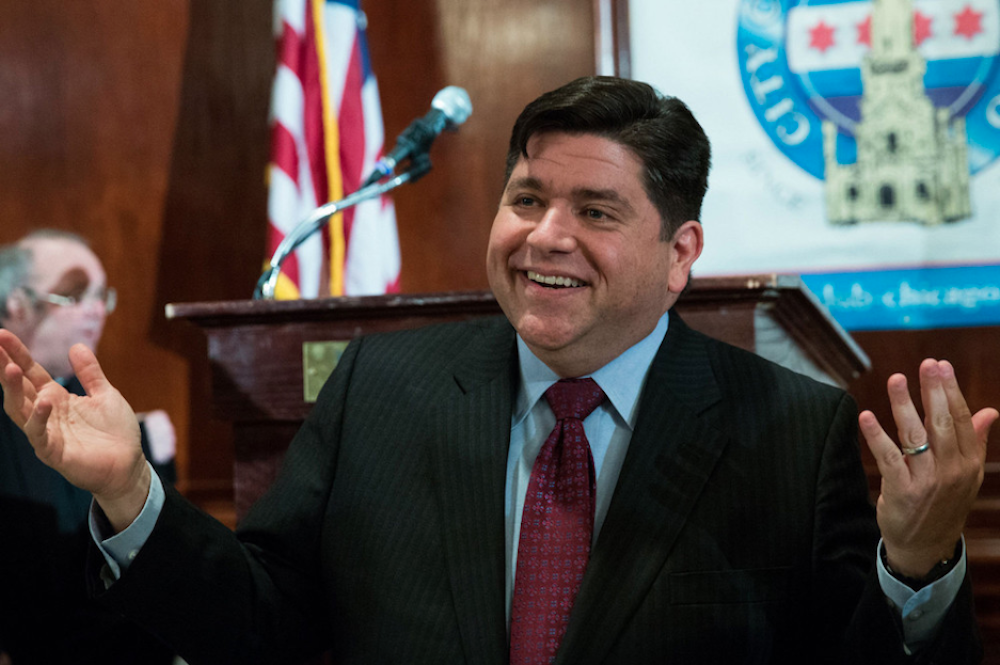 Illinois Gov. J.B. Pritzker
If he could, Wirepoints President Ted Dabrowski would ask the same question of every Illinois voter planning to cast a ballot in November on the issue of whether the state should replace its flat income-tax rate with a progressive or graduated rate.
"I'd ask them, with Illinois' falling home values, people leaving in record numbers and the state already having some of the highest taxes in the nation and one of the most corrupt reputations, 'Do you really think a progressive tax will help those problems or just make these worse,'" Dabrowski said. "This massive tax will only make more wealthy people leave, home values get worse and give corrupt politicians more of our money and the ability to make taxes even higher."
Dabrowski argues that just about everything we've heard about the proposed tax has been shrouded in deceit ever since Gov. J.B. Pritzker began pushing for it while still a candidate.

Wirepoints President Ted Dabrowski
"They sell it as a tax on the rich but with people leaving and all the other problems Illinois has and there having been no reforms, it's only a matter of time before middle-class and working-class people are being targeted by this tax as much as anyone," Dabrowski said. "It totally escapes me how anyone can think of taking billions more from people given all the taxes and corruption that are everywhere."
Dabrowski also cites as reasons why Illinoisans should be wary the experiences in California and Connecticut, where progressive tax systems have failed to live up to projections. Revenues from the tax in California have been barely half of what was one promised, and Connecticut has lost more than $10 billion and 360,000 jobs since making the switch.
Here in Illinois, Pritzker continues to press forward with the idea and Dabrowski knows why.
"His base is all the unions and political elites who benefit from something like a progressive tax," Dabrowski said. "I think Gov. Pritzker is more concerned about the public sector, the unions and the political infrastructure that exists to support than he is about just your Average Joe."