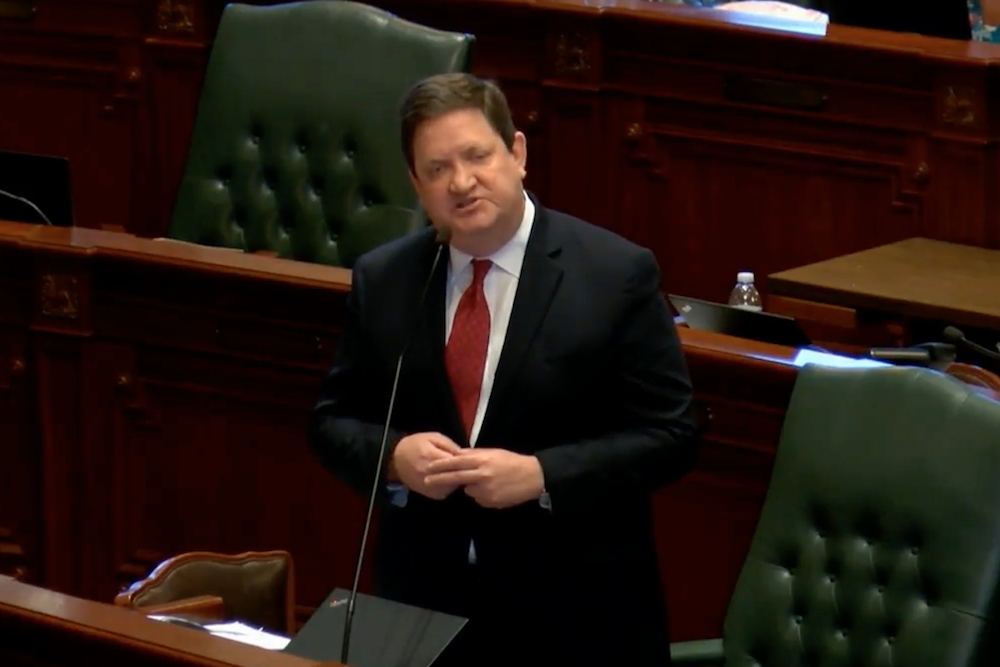 Illinois state Rep. David McSweeney (R-Barrington)
Illinois state Rep. David McSweeney (R-Barrington) continues to gain ground in his battle to ban red-light cameras across the state.
"Red-light cameras are designed to raise revenue, not improve safety," McSweeney told the Kane County Reporter. "I'm fighting to eliminate the corrupt Illinois red light-camera program."
McSweeney took a big step in his battle earlier this month when he co-sponsored House Bill 322, legislation that could remove nearly 100 of the devices throughout Illinois. The bill that would outlaw red-light cameras in non-home-rule communities is now due for a full House floor vote after unanimously gaining approval in a House Committee.

Former Illinois state Sen. Martin Sandoval (D-Chicago)
Passage in the House would mean removal of red-light cameras in at least 45 of 101 communities or 92 of the 607 now installed across the state.
McSweeney has long contended that the cameras should be banned across the state, and the recent guilty plea of former state Sen. Martin Sandoval (R-Chicago) on charges of accepting a $250,000 bribe from one of the state's biggest red-light camera companies has only served to reaffirm his position.
"I hope that I get the opportunity to pass my bill this session," Mcsweeney said in a post to Facebook.
By Illinois Policy Institute estimates, red-light cameras have accumulated more than $1 billion in revenue since first being installed a little more than a decade ago.
In 2015, McSweeney passed a bill that would have banned the cameras in some suburbs, but it died in the Senate, thanks in part to resistance led by Sandoval, who served in the 11th District from 2003 until 2020.