Salzberg suggests voter apathy toward local races contributed to defeat
Benjamin Salzberg, the former Republican candidate for the District 29 state Senate seat, said he's not deterred from his mission after losing to state Sen. Julie Morrison (D-Deerfield), who won with 59 percent of the vote.
Salzberg, while disheartened, still believes in change.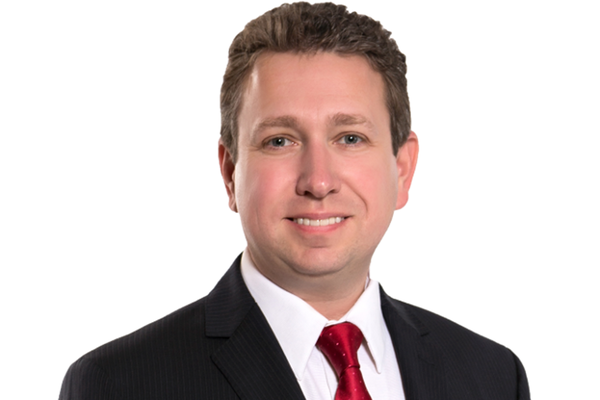 Benjamin Salzberg | Contributed photo
"I'm always open-minded into the outcomes of people in Illinois," Salzberg told the Lake County Gazette. "We're hoping for that change. We're hoping people understand what change means and get the word out and really embrace it here."
Salzberg said the national election, more specifically the presidential election, took much of the focus away from the local elections and may have shifted votes.
"Locally here in Illinois, we're really in horrific shape, and we need change," Salzberg said. "I think that these numbers show us that people in Illinois maybe don't understand the severity of the predicament that they are in. I know that there were some people that…when they were voting, they would just vote for president. They wouldn't even vote for any of the senators, comptroller or anyone. Just the president in Illinois."
Salzberg said that if there is voter apathy, Illinois must take responsibility for that lack of motivation.
"This is a big situation that Illinois now has to go through and really prepare for whatever outcome that happens here and prepare for the next couple of years to reexamine and communicate what we can do to go forward and make Illinois better," Salzberg said.
Salzberg said that while he lost this battle, the war is not over yet.
"I'm looking to prepare a plan of action for the next couple of years to get back here and to communicate what change is," Salzberg said. "In the next couple years, we're not going to be voting for president. We're going to be concentrating on the local level and hopefully be concentrating on the needs of Illinois. As we see here, companies are leaving -- the same thing, the status quo, has been happening with the same people, and we just can't have that."
Want to get notified whenever we write about
Benjamin Salzberg for State Senate
?
Next time we write about Benjamin Salzberg for State Senate, we'll email you a link to the story. You may edit your settings or unsubscribe at any time.
Sign-up for Alerts
Organizations in this Story
1954 1st Street
Highland Park, IL - 60035
More News