Village of Mundelein Public Hearing – 83 Landscape Supply Annexation Agreement met February 12.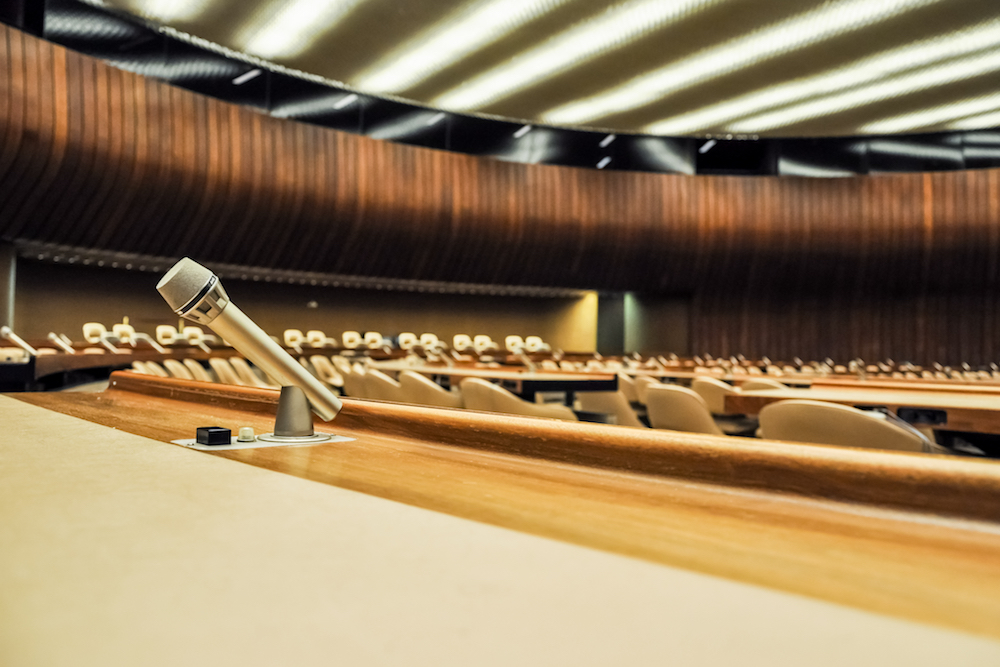 Village of Mundelein Public Hearing – 83 Landscape Supply Annexation Agreement met February 12.
Here is the minutes provided by the Board:
Call To Order:
Motion to convene the Public Hearing
Result: Carried [Unanimous]
Mover: Ray Semple, Trustee
Seconder: Scott Black, Trustee
Ayes: Rekus, Russell, Black, Abernathy, Meier, Semple
Attendance:
Clerk Timmerman took the roll. It indicated the following:
Board Attendance
Present: Trustees Abernathy, Black, Meier, Rekus, Russell, and Semple; Mayor Lentz
Absent: None
Village Attendance
Public Works & Engineering Director Boeche, Public Safety Director Guenther, Finance Director Haywood, Chief Deputy Fire Chief Lark, Associate Planner Malec, Attorney Marino, Building Director Schubkegel, and Assistant Village Administrator Vadopalas.
Public Commentary:
Mayor Lentz opened the floor to public commentary.
There was no public commentary.
Mayor Lentz closed the floor to public commentary.
Rules Of Procedure – Mayor:
Mayor Lentz read the rules of procedure, noting the purpose of the meeting and the opportunity for the public to ask questions and make statements.
Opening Remarks – Petitioner:
Owners Ryan and Jim Stenger stated that 83 Landscape Supply was founded in 2012. They detailed improvements they have made to the property (general clean-up, planting of an apple orchard), as well as products sold and services offered, including parking leased to other landscape businesses. They also noted that they participate in the annual Mundelein High School mulch sale fundraiser. They requested annexation into the Village for access to Mundelein Police and Fire protection, as well as to be able to utilize the two existing residential apartments on the property (the business is currently located in unincorporated Lake County, which prohibits mixed use). Ryan Stenger added that one apartment will be used by a night watchman.
Mayor Lentz stated that the provisions in the agreement provide ample flexibility. Village Administrator Lobaito confirmed that the requested relief in the annexation fee is in exchange for more intense landscaping. Associate Planner Malec explained that the requested variations to R-1 Single-Family zoning give the owners more flexibility to continue their current operations while allowing for planned future uses. She further explained that if the owners choose one day to relocate or redevelop, the use variations would no longer apply and the property would revert to R-1 Single-Family zoning.
Ryan Stenger then addressed the decreased annexation fee request, noting that the Village's fees are based on acreage ($4,000 per acre). He stated that they cannot afford a $44,000 fee for their 10 acres. He further stated that a portion of the property is wetland and another section is an apple orchard. He concluded by stressing that the additional "curb appeal" they've added will benefit not only their business but the Village as well.
Annexation Agreement - 83 Landscape Supply, 29473 North Illinois Route 83, Mundelein:
Summary of Proposed Annexation Agreement
Associate Planner Malec called this a standard annexation agreement, noting that it addresses existing signage, uses, redevelopment, and utilities. She further noted that in consideration of a reduced annexation fee of $15,000, the owners agree to install new landscape beds, annuals, perennials and a water feature around the entrance and in areas visible from Route 83.
Questions/Statements by Members of the Public
There were no questions or statements by members of the public.
Questions/Statements by Members of the Village Board
Trustee Black asked how the Stengers calculated the proposed $15,000 annexation fee. Ryan Stenger explained that it seems like a reasonable amount that will not harm their business model and will allow them to grow without a second mortgage. Associate Planner Malec interjected that the property will be subject to impact fees if there is future redevelopment. Trustee Black also inquired about any Village costs. Administrator Lobaito replied that there has been staff time for which there is no charge, plus legal time, but added that staff does not object to the agreement.
Trustee Semple enthusiastically gave his support, noting that sales tax revenue will be generated.
Administrator Lobaito stated that this concept began four years ago and described it as helping to achieve a goal of filling in gaps and moving the Village's northern boundary.
Trustee Rekus inquired about the number of parking places rented out for vehicles, as well as the hours of operation. Ryan Stenger replied that the vehicles are landscape trucks and trailers that typically leave the site around 6:00AM and return 4:00-6:00PM, seven days a week (very little activity on Sunday). He estimated the number of vehicles to be 50-75 and also provided an explanation of the issue with the three vehicles which exceed a Class H license plate. Associate Planner Malec added that the parking area can not be expanded to accommodate more vehicles.
Trustee Rekus sought confirmation that the Stengers are only requesting fire and police service but not connection to Village water and sewer and Ryan Stenger provided this. Public Safety Director Guenther and Chief Deputy Fire Chief Lark both confirmed that their departments have no issues with the agreements.
Trustee Russell commented that providing parking for other businesses helps keeps vehicles off the streets and called the annexation a good addition to the Village of Mundelein.
Close Public Hearing:
Mayor Lentz declared the Public Hearing closed.
Adjournment:
Motion to adjourn the Public Hearing
Result: Carried [Unanimous]
Mover: Dawn Abernathy, Trustee
Seconder: Scott Black, Trustee
Ayes: Rekus, Russell, Black, Abernathy, Meier, Semple
The Public Hearing was adjourned at 7:49pm.
http://mundeleinvillageil.iqm2.com/Citizens/FileOpen.aspx?Type=12&ID=2034&Inline=True
Want to get notified whenever we write about
Village of Mundelein
?
Next time we write about Village of Mundelein, we'll email you a link to the story. You may edit your settings or unsubscribe at any time.
Sign-up for Alerts
Organizations in this Story
More News