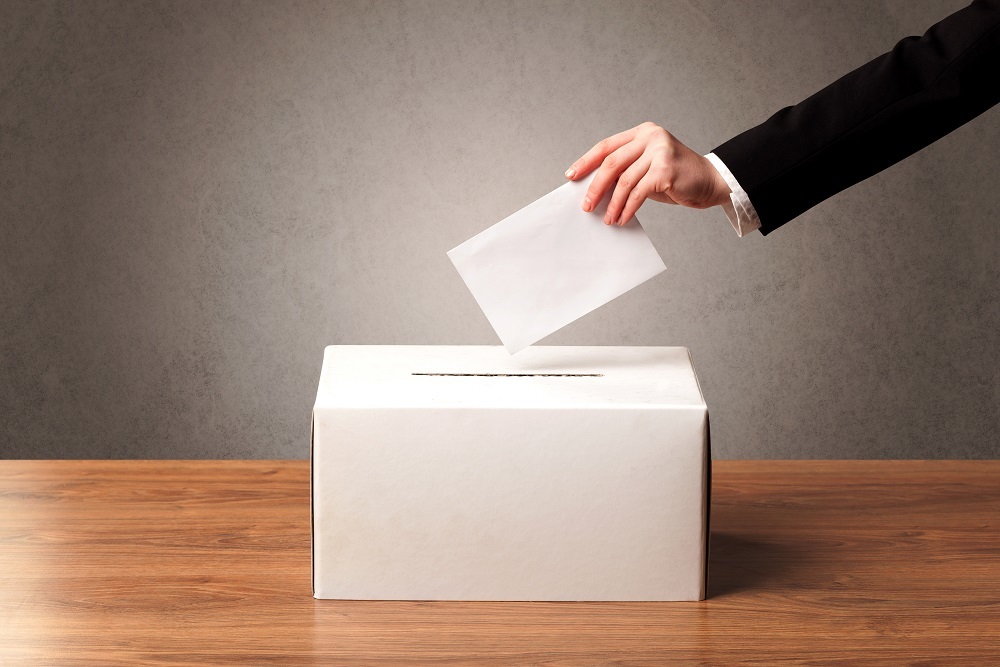 A Lake County resident was among more than 40 people documented of committing voter fraud in the state since the year 2000, according to a Heritage Foundation database.
Eugene Kryczka was found to have engaged in ballot petition fraud. Kryczka was sentenced in 2009 after falsifying signatures on a ballot petition.
Other types of voter fraud identified in the database include absentee ballot fraud, the purchasing of votes, impersonation fraud while voting, ballot petition illegalities, altering vote counts and fraudulent registrations.
Nationwide, the analysis uncovered 1,217 instances of voter fraud, including more than 1,000 criminal convictions and 48 civil penalties.
---
Proven Instances of Illinois Voter Fraud Since 2000
| | | |
| --- | --- | --- |
| Name | Last Known Address | County |
| Steveland Kidd | 3862 E Broadway, Alorton, IL, 62207 | St. Clair |
| Brian McDouglar | 38 Westwood Drive, Cahokia | St. Clair |
| Pamela Bryant | 304 E 5th St., Cahokia | St. Clair |
| Monica LaPlant | Cahokia | St. Clair |
| Maria Azada | Grayslake | Lake County |
| Joan Fortner | Des Plaines | Cook County |
| Mahmoud Vakili | Waukegan | Lake County |
| Parvin Vakili | Waukegan | Lake County |
| Michael Collins | Swansea | St. Clair |
| William Brown | Cahokia | St. Clair |
| Anish Eapen | Chicago | Cook County |
| Kyle R. Johnson | 806 E 5th ST, Cahokia, IL, 62206 | St. Clair |
| Eugene Kryczka | 26227 W Heart O Lakes BLVD, Antioch, IL, 60002 | Lake County |
| Armando Ramos | Chicago | Cook County |
| Trevon L. Tompkin | Cahokia | St. Clair |
| Kevin Wiggins | 934 Luvalle CT, Cahokia, IL, 62206 | St. Clair |
| Kenneth Davison | 428 N Ash ST, Waukegan, IL, 60085 | Lake County |
| Jerry D. Knight | Zion | Lake County |
| Margarita Del Pilar Fitzpatrick | N/A | N/A |
| Anthony Kimani | N/A | N/A |
| Rodney McCulloch | N/A | N/A |
| Elizabeth Dag Um Keathley | N/A | N/A |
| Charles Powell | East St. Louis | St. Clair |
| Sheila Thomas | East St. Louis | St. Clair |
| Jesse Lewis | East St. Louis | St. Clair |
| Kelvin Ellis | East St. Louis | St. Clair |
| Yvette Johnson | East St. Louis | St. Clair |
| Leander Brooks | 824 N 87TH ST, East St Louis, IL, 62203 | St. Clair |
| Patricia Deganutti | 3739 S AUSTIN BLVD, Cicero, IL, 60804 | Cook County |
| Leroy Scott Jr. | East St. Louis | St. Clair |
| Lillie Nichols | East St. Louis | St. Clair |
| Terrance R. Stith | 732 N 80TH ST, East St Louis, IL, 62203 | St. Clair |
| Sandra Stith | 732 N 80TH ST, East St Louis, IL, 62203 | St. Clair |
| Russel Withers | N/A | N/A |
| 63 Individuals | N/A | Cook |
| Calvin Borders, Jr. | 407 Jefferson ST, Brooklyn, IL, 62059 | St. Clair |
| Jesse Johnson | N/A | St. Clair |
| Calvin Borders III | 407 Jefferson ST, Brooklyn, IL, 62059 | St. Clair |
| Candice Borders | 407 Jefferson ST, Brooklyn, IL, 62059 | St. Clair |
| Janie Walker | 00 S 6th ST, Brooklyn, IL, 62059 | St. Clair |
| Marcello Villaruz | 39068 Welsh LN, Beach Park, IL, 60083 | Lake County |
| Gina Villaruz | 39068 Welsh LN, Beach Park, IL, 60083 | Lake County |
| Yvette Yust | 002 N Jackson ST, Waukegan, IL, 60085 | Lake County |
| Janet Pokryfke | 3316 Hutchinson LN, Mundelein, IL, 60060 | Lake County |
Source: Heritage Foundation