Lake Bluff History Museum recently issued the following announcement.
Spirits in the Night: an evening of storytelling fun!
What's better than a good story? Spine-tingling tales from Lake Bluff History Museum's tombs and from community storytellers. Join us on Halloween eve as friends of the Museum and audience members share stories of things that go bump in the night.
The second program in our Distilling History Series, Spirits in the Night embraces the darker side of Halloween and offers some treats! Guests will be entertained by the telling of spooky stories while being treated to specialty cocktails and snacks!
When: Wednesday October 30 – 7 pm
Doors open at 6:30 with storytelling starting at 7
Where: North Shore Distillery
13990 Rockland Rd, Libertyville, IL
Cost $25 – includes admission, one drink and snacks
If you have a story to tell, we'd love to hear it at this event. Please indicate your interest, when purchasing tickets for yourself – or your group – by selecting the "storyteller" ticket option. We'll include as many audience storytellers as time allows. Should we have more storytellers than time available, we'll randomly select those who get to tell their tales. To allow more stories to be shared, stories should be no longer than 5 minutes in length. Interested storytellers, please click here to learn more!
Space is limited. Advance purchase required. Tickets can be purchased using Buy Now button below. Storytellers, please order tickets for your group by selecting the storyteller option, below.
Original source can be found here.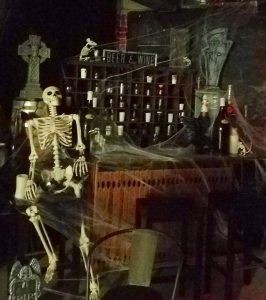 Source: Lake Bluff History Museum