Round Lake Beach mayor: More to Rauner's property tax freeze proposal than meets the eye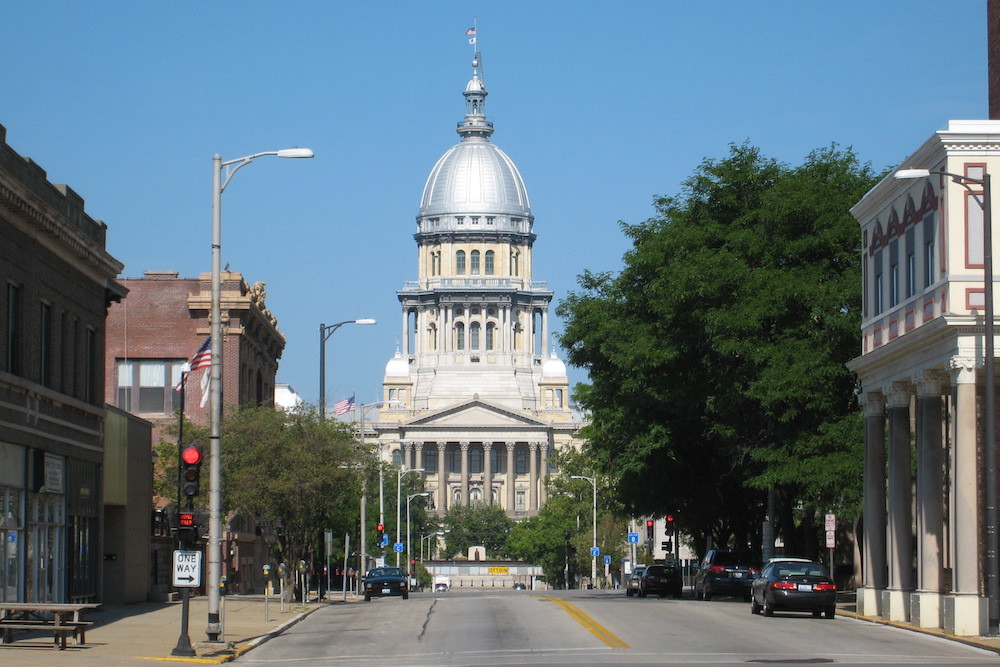 Springfield, Illinois | By Éovart Caçeir at English Wikipedia, CC BY-SA 3.0, https://commons.wikimedia.org/w/index.php?curid=10535377
Round Lake Beach Mayor Richard Hill understands why so many township governments are in lockstep against the property tax freeze that was proposed in Senate Bill 851.
"They are tasked with certain responsibilities and need to pay to complete those services," Hill told the Lake County Gazette. "The state mandates higher costs for all local government through laws like prevailing wages, pension plans, etc. As costs for these items increase, they need to either cut back services or increase revenue."
Mayor Richard Hill
In its House-amended form, SB 851 would have established a two-year property tax freeze for Cook, Lake, McHenry, Kane, DuPage and Will counties.
The measure would have allowed those counties to increase property taxes only with voter approval.
All other counties would have been subject to referendums asking whether a property tax freeze should be imposed for 2018 and 2019; or that all governments within a county jurisdiction be subject to a property tax freeze over that period, and to the Property Tax Extension Limitation Law for levy year 2020 and the foreseeable future.
SB851 died in the Senate last month.
"Most of Illinois can do without township government," Hill said, noting that the state's roughly 7,000 units of government are the most per capita of any other state in the country. "The only problem areas may be in the very rural areas, but even there the county should be able to pick up on the responsibilities."
Bryan Smith, the executive director of the Township Officials of Illinois, recently sent an urgent legislative alert to township officials informing them of House Revenue Committee hearing, and preparing them for the possibility of a full House and Senate vote on the issue.
"Gov. Rauner started the discussion for a property tax freeze, but he also included changes to state law that would allow local governments to reduce their costs," Hill said. "The legislature needs to take a look at what the governor included."
Hill said voters need to be concerned about the issue because its final impact could have lasting impact on their bottom line.
"If we can get changes to state law to reduce our costs, then we can freeze or maybe even reduce property taxes," he said.
Want to get notified whenever we write about any of these organizations ?
Next time we write about any of these organizations, we'll email you a link to the story. You may edit your settings or unsubscribe at any time.
Sign-up for Alerts
Organizations in this Story
Round Lake • Township Officials of Illinois
More News