Veteran Illinois state Rep. David McSweeney (R-Barrington) is ready to put his money where his mouth is in expressing his contempt for efforts to repeal the state's parental notification abortion law.
"Gov. Pritzker's advocacy of unlimited taxpayer funding of abortions is too extreme," McSweeney told the Lake County Gazette. "I will continue to oppose his radical agenda."
Just weeks after lawmakers in Springfield rammed through the Reproductive Health Act and Pritzker wasted little time signing off on the bill that establishes abortion as a "fundamental right" in the state, Democrats have now set their sights on parental notification. McSweeney said taking down the law that now stipulates that the parents of any minor seeking an abortion be informed at least 48 hours in advance will not be easy.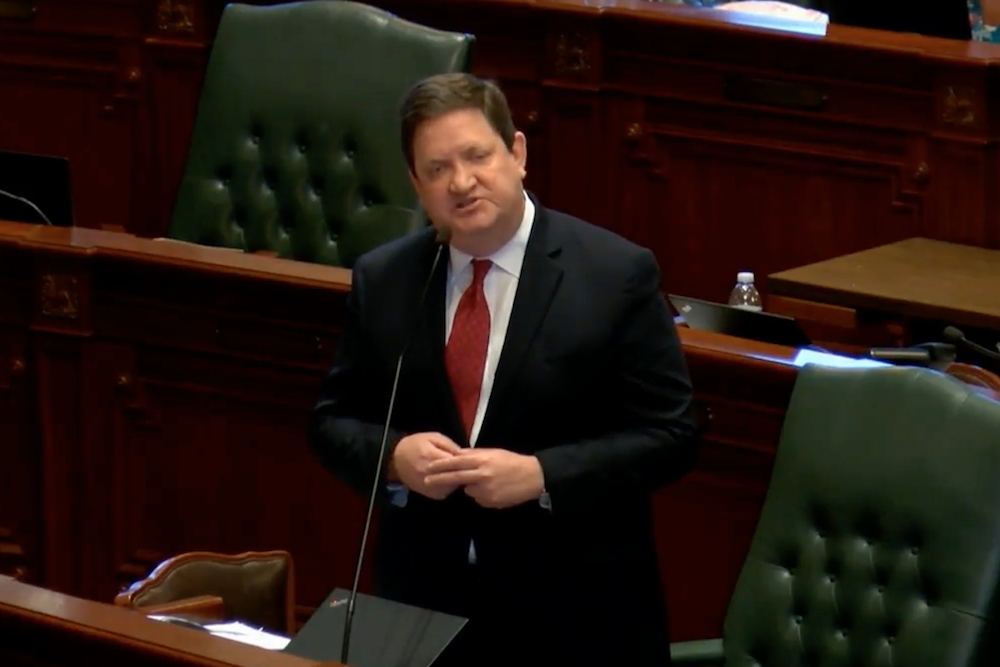 Illinois state Rep. David McSweeney (R-Barrington)
"I support the current Illinois parental notification law and will oppose efforts to repeal it," he said.
Currently, at least 15 states, including neighboring Iowa, have laws that require parental notice prior to a minor being able to have an abortion. McSweeney has long taken an active stance against Pritzker's stated pledge to turn Illinois into the "most progressive state" in the country on abortion.
"My concern is that he claims he wants to be bipartisan but he takes on highly inflammatory issues like taxpayer funding of abortions and expansion . . . and also the implied threat to opposition of the progressive tax," McSweeney recently told the Sun Times. "I don't see much bipartisanship. It looks like a highly politicized and left-wing administration to me."
McSweeney's 52nd House District is located within Cook, Lake, McHenry and Kane counties and includes Cary and Barrington.