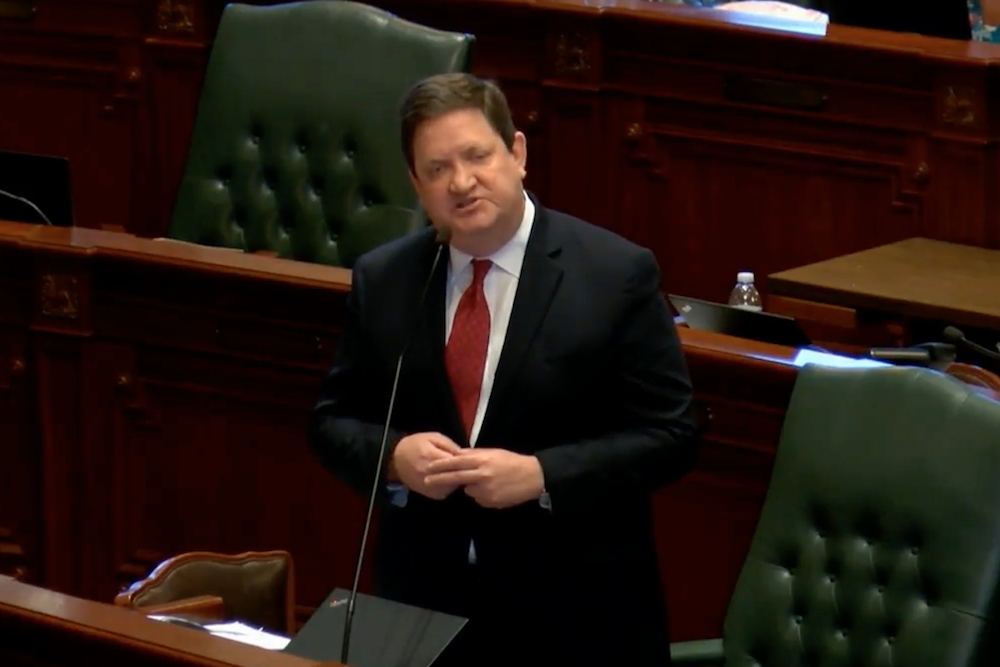 Rep. David McSweeney
A bill that requires unused sick days to be added to disclosed payouts for certain Illinois Municipal Retirement Fund (IMRF) employees is now the law in Illinois after unanimously sailing through both chambers of the General Assembly and being signed by Gov. J.B. Pritzker.
"We must continuously find ways to reform Illinois government, and this new law is a common-sense reform with strong bipartisan support," Illinois state Rep. David McSweeney (R-Barrington Hills), who sponsored the bill, said in a press release. "Under this new law, local governments will be able to better plan for future retirements, which will help them make more informed budget decisions. It is a step in the right direction for fiscal reform in Illinois."
With current state law allowing some employees of local governments to use their accumulated sick leave to boost their pension payments, House Bill 303 is slated to go into effect immediately.
Supporters of the measure are hailing it as a "win for government transparency" because unused sick time will now be publicly factored into disclosable payments for non-union public IMRF employees, with the amount of the benefit, retirement date and the total liability for the government based on the increase all made public.